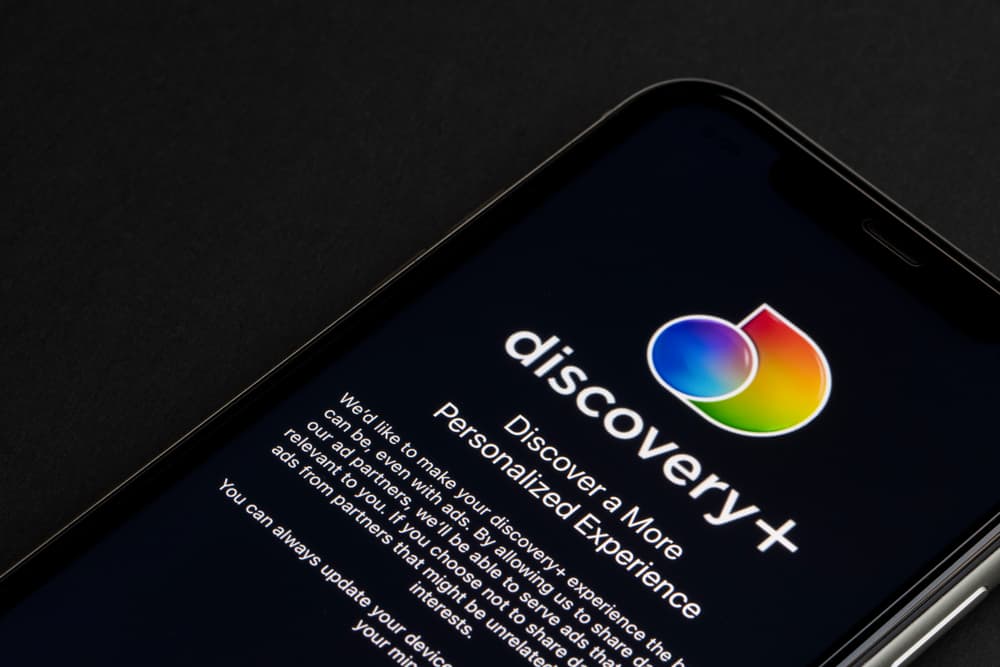 If you want to watch a nature documentary or learn new cooking techniques from a cookery program but can't seem to find something suitable, open the discovery+ app on your Samsung smart TV instead of surfing the channels.
With this streaming service, you'll have access to a never-ending supply of entertainment, ranging from thrilling jungle adventures to daily enjoyment such as cooking or DIY hobbies.
Installing Discovery Plus is usually straightforward. However, when not properly installed, you could face various issues. Streaming difficulties with the Discovery Plus app include black screens, error code messages, screen freezing, intermittent shutting off, and potential troubles with the "My List" area. 
This article discusses how you'll successfully install the Discovery Plus on your Samsung TV without issues.
What is Discovery Plus?
Discovery Plus is a fantastic streaming platform that has recently attracted many consumers. Users of Samsung Smart TVs may now watch Discovery Plus on their TV screens. This article covers how to download the Discovery Plus app on a Samsung Smart TV.
Unlimited TV series, episodes, documentaries, short videos, originals, and more are available with Discovery Plus and culinary and leisure materials. The app includes several languages, including science, space, animal, and nature. Discovery Plus is presently only accessible on a limited number of devices. The Samsung Smart TV 2017 model and beyond Supports the Discovery Plus app.
Poor network and software difficulties are the two most common reasons the Discovery Plus app doesn't work well on your Smart TV. Network problems on your television are caused when:
Your WiFi at home isn't working.
Your network service provider is experiencing trouble connecting to the Discovery Plus server.
The Discovery Plus app is currently unavailable.
Your web browser is the source of software problems. This is because:
Your device has a Web Player installed.
The Discovery Plus app might be the source of the problem if you're using a streaming device (phone or tablet).
Before you Install the App
Before installing the app, a few things are required to ensure smoothness and ease in using the app.
Profile and Account set-up
Go to the website and join up. An initial profile will be generated when you subscribe. You may build up to five different profiles. You can alter the profile's icon.
There are different methods you can use to open an account.
Method #1: Using a Browser
Once you go to their website in your browser, select the profile image in the top-right corner of your screen when logged in, and then select "Manage Profiles". You may add profiles or update your preferences from here.
Method #2: Using a Smartphone
Select the profile image in the bottom right of your screen and click on "Manage Profiles" from the app. You may add profiles or update your settings from here.
Method #3: Using a Connected Device
Use your controller to open the menu panel on the left side of your screen from within the app. You may add profiles or adjust your settings by selecting "Manage Profiles".
If you're having problems with the Discovery Plus app, such as it freezing or displaying error messages, please refer to the Discovery Plus troubleshooting guide for assistance.
Installing Discovery Plus App
You can quickly download the Discovery Plus app to your smart television by following the instructions outlined below.
Turn on your Samsung Smart TV and make sure it's connected to the internet.
From your smart tv remote, press the "Smart Hub" button.
The Apps Store will appear on the screen. You can then select the "Apps" tab.
From the top of the screen, select the "Search" icon.
Type in Discovery Plus on the search bar. It should pop up, and you can install it on your TV with just a click.
To begin downloading the Discovery Plus app, choose it and click the "Install" option.
To open the app on your TV, choose the "Open" option after being installed.
After signing in, you may begin streaming Discovery Plus app content on your smart TV screen.
Summary
The Discovery plus streaming service has a lot to offer you for a nominal price. It streams very enjoyable content 24 hours a day, seven days a week every year. This means that you would be thoroughly entertained every day of the year.
I believe reading this article has helped you know how to efficiently install your Samsung Smart TV. Simply go through the steps highlighted above, and you can easily address whatever issue you have been faced with.
All in all, Discovery Plus is a great app to maximize while installing to get effective satisfaction.
Frequently Asked Questions
Why is it that I can't get Discovery Plus to work on my Samsung Smart TV?
Check to determine which Samsung TV model you have if Discovery Plus isn't showing up, isn't available, or can't be found on your Samsung TV. If your TV is 2017 or newer, it's compatible with Discovery Plus; however, if it's older than 2017, you'll not download the app on your TV.
Is there live TV on Discovery Plus?
Discovery Plus is a video-on-demand streaming service that includes original programming and popular episodes from 14 other television networks. While you won't be able to watch live channels on this service, you will get access to a library of over 55,000 hours of on-demand programming.
Is the Discovery Plus channel available for free viewing?
Content is available for free and for a fee on Discovery Plus. Their commercial-free channels are also accessible on FreeView, but a free Discovery Plus subscription grants you access to their 30-day catch-up service.
Why is the deal with Discovery Plus not working?
Clear the cache in the app or the browser. If your device supports it and using the Discovery Plus app, try deleting the cache. You can erase the browser cache of the web browser you're using instead if you're using the web player.