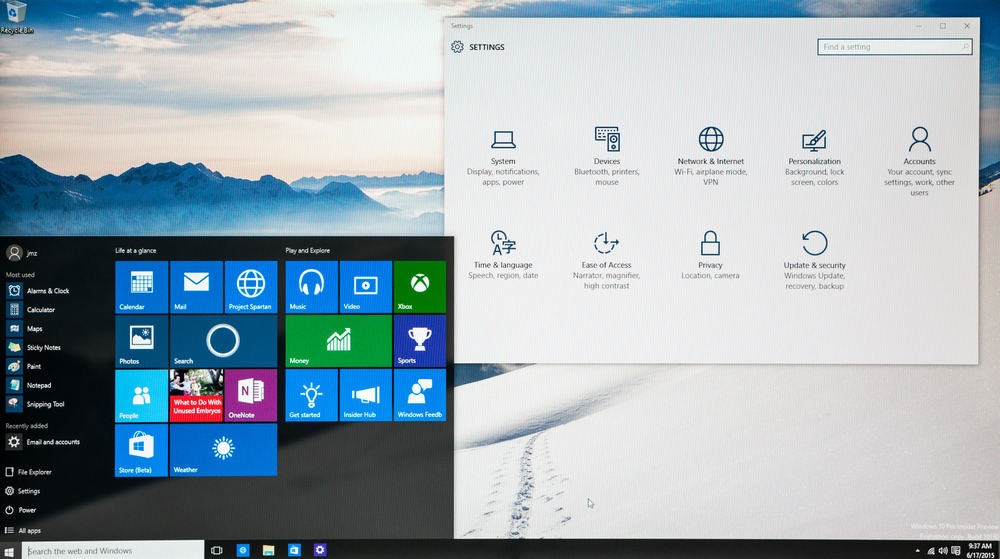 Inversion of the colors of your PC is complete when you have the negative display color of your PC. You might want to change the color of your PC if you need to have a better sleep at night, or you need some relief from strain in your eyes, or maybe you just want to customize your screen to have a different look. But you need to know how to get your PC display color inverted. So how is the color of the PC inverted?
You can invert the color of your PC by using a Windows app named Magnifier, or you can choose to use Grayscale Mode on Windows 10 to change the color of your PC. You could also use the Dark Mode and the Night Light Mode on Windows.
Your PC colors may look dull, and you might need something to spice it up, or perhaps you have poor vision. Inverting the colors of your PC is what you need to do. For people with eye problems, when this inversion takes place, the color contrast of your PC changes, and there are alterations in the texts. This article will show you how to invert colors on your PC.
How To Invert Your PC Display Color
A time will come when you may need to invert your display color even if you don't have eye issues. You might want to protect your eyes because you are working on lengthy documents or with low light. And you might also want to prevent yourself from the pain of migraine. So how do you invert the display color?
Method #1: Using the Magnifier App
Though this feature is only available for Windows 10 users, it can help invert the color of your screen image. Once you select an area of your screen with your mouse pointer, the app enlarges it and fills the whole screen with it.
Here's how to use the Magnifier app to invert color on a PC.
Click on Start and select Settings > "Ease of Access".
Select "Magnifier", and under "Turn on the magnifier", click the toggle control.
To open the magnifier options, click on the gear icon in the magnifier control.
Select "Turn on color inversion" and close the magnifier option.
Method #2: Using Grayscale Mode
Grayscale Mode inverts the color on your computer (if you are using Windows 10).
Here's how to use the Grayscale Mode on a PC.
Click on Settings and find "Ease of Access".
From the left menu on your screen, select "Color Filter".
After doing that, turn the color filter on by the toggle and choose the color scheme of your interest.
Select any combinations: "Grayscale", "Grayscale Inverted", "Inverted", and so on.
Alternatively, you can use the shortcut Windows + Control + C. This will take you straight to the color filter menu.
Toggle it on or off, depending on what you want.
Method #3: Using Dark Mode
The Windows Dark Mode darkens the screen colors. It is a color scheme usually used as a background, text, windows, and other on-screen elements. Please note that when using Dark Mode, it doesn't affect Edge browser or Microsoft Office Apps.
Here's how to use Dark Mode on a PC.
Go to Settings and select "Personalization".
Click on "Colors".
Scroll to the bottom, then select "Dark" as the app's default mode.
Method #4: Using Night Light Mode
Many computers produce blue-tinged light that sometimes leads to restless sleep, especially if you expose your eyes to this type of light before sleeping. The Night Light Mode changes some of the screen's color in the evening hours, reducing the amount of blue light the eyes are exposed to.
Here's how to use Night Light Mode on a PC.
After you click on Start, go to Settings.
Select "System" and click on "Display".
Choose "Night Light Settings".
For color temperature at night, adjust the slider to reduce the blue color on your screen.
To fit your typical routine at night, set the schedule you want.
Please don't forget that Basic Display, DisplayLink Display Drivers, or High Dynamic Range do not support Night Light Mode on your PC.
Conclusion
In summary, some users find it fun to invert their PC color. But for most people, it can be vital, especially while working with photo editing. Hopefully, this article lets you know how to invert colors on your PC.
Frequently Asked Questions
Why does my screen show negative color?
On the home screen, click on the gear icon to open the Settings menu. Select the "Accessibility" option and scroll down. Click on "System Settings" and then select "Accessibility". Then, invert the color. 
What is the key shortcut for color inversion on a PC?
The users can rotate the screen on some graphics cards by holding Control + Alt + any arrow key. The position the arrow is facing is where the image will flip to.