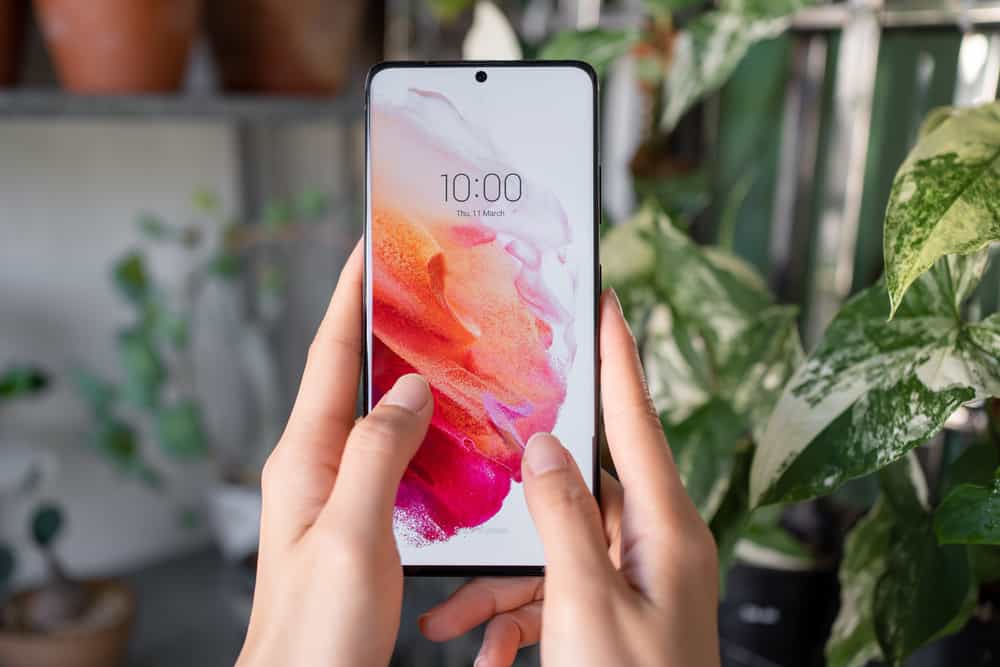 Inverted colors is a phone display setting that replaces your phone's black and white background with a bright background and black text – meant for visually impaired users. So, if you are one of those who needs to invert colors on Android, don't worry. It is simple!
You can invert colors on Android by enabling the color inversion or "Invert Colors" feature in your phone's display settings or from the "Quick Settings" in the notification panel. 
Color inversion is one of a phone's most helpful accessibility features for those who face difficulties using the default colorful and bright interface. Therefore, we have written a comprehensive guide on inverting colors on Android to comfort your eyes.
Why Should I Use Inverted Colors Feature?
Inverted colors can be a boon for some people. Here are five reasons why you should utilize Android's inverted colors feature:
Extends your phone's battery life by lowering power usage.
Helpful if your eyesight is poor and it hurts to gaze at a regular screen.
You can use it at night without disturbing others trying to sleep.
Facilitates reading since the text is easier to see.
Helps people read who are color blind or dealing with dyslexia.
Enabling Invert Colors on Android
The simple remedy of inverting colors on a screen can be life-changing for those who have vision issues. On an Android smartphone, it's simple to do, and it works for all applications, the home screen, and menus.
To get started, follow these two most direct methods for how to invert colors on Android.
Method #1: Using Phone Settings
You can quickly reduce your eyestrain and save battery by turning on Inverted colors on Android using phone settings. To do so, follow these steps:
Open your phone's "Settings" app.
Go to Accessibility> Display.
Under "Display," find "Color Inversion" or "Invert Colors."
Toggle the "Color Inversion" switch button to "On" to enable it.

Method #2: Using Notification Panel
You can instantly invert colors on Android from the notification panel in the following way:
Pull down the "Notification Center" to view quick settings.
Find the "Invert Colors" icon.
Tap on "Invert Colors" to enable it.

If you cannot find the "Invert Colors" icon, tap on the "Edit" or "Settings" icon. Now find the "Invert Colors" icon and drag it into the "Quick Settings" on "Notification Center."
Inverting Colors on Google Pixel Phones
If you're interested in checking out how your Google Pixel phone would look with inverted colors, here are the steps:
Open the "Settings" app.
Search and tap on "Accessibility."
Scroll down to the "Display" section.
Select Color and Motion > Color inversion.
Toggle the "Use Color Inversion" switch to "On" to enable it.
You can swipe down on the home screen with two fingers to view "Quick Settings." Now find "Color Inversion" and tap on it to enable it.
Inverting Colors on Samsung Galaxy Phones
An inverted screen color scheme can help people with light sensitivity or color blindness. Here's how to change the display mode on Samsung Galaxy phones.
Open the "Settings" app.
Now search and tap on "Accessibility."
Select "Visibility Enhancements."
Finally, tick the checkbox next to the "Negative Colors" option. 
Making Picture Negative on Android
Using the color inversion function on an Android, you can make an image negative by following these steps:
Open the "Camera" and take a snap.
Now open the "Settings" app.
Go to Accessibility> Display.
Next, toggle the "Color Inversion" switch to "On" to invert the colors of your phone display.
Finally, go to the "Gallery" app and open the same picture to view it as negative.
If your phone does not support the color inversion feature, you can download any photo editing app like "Photo Negative" from the Google Play Store. Upload the picture on the app and tap on the negative effect to transform it.
Summary
In this guide about inverting colors on Android, we have discussed the reasons for using the color inversion feature and explored different ways to enable it on various Android phones. Moreover, we have also discussed how to turn a picture into a negative.
We hope that the color inversion feature is easing your eyes so that you can comfortably engage in your phone.
Frequently Asked Questions
Does color inversion on Android save battery?
Based on a study, inverting colors on an LCD screen can save up to 20% of the power consumption. However, this only applies to devices with an LCD screen; if your Android device has an OLED screen, inverting colors will actually use more power to render images and videos.
Which is better for the eyes – dark or light mode?
Dark Mode is a feature that has been around for quite some time now. One of the core benefits is that it makes it easier on your eyes because there is less strain than reading text or staring at bright screens in normal mode.