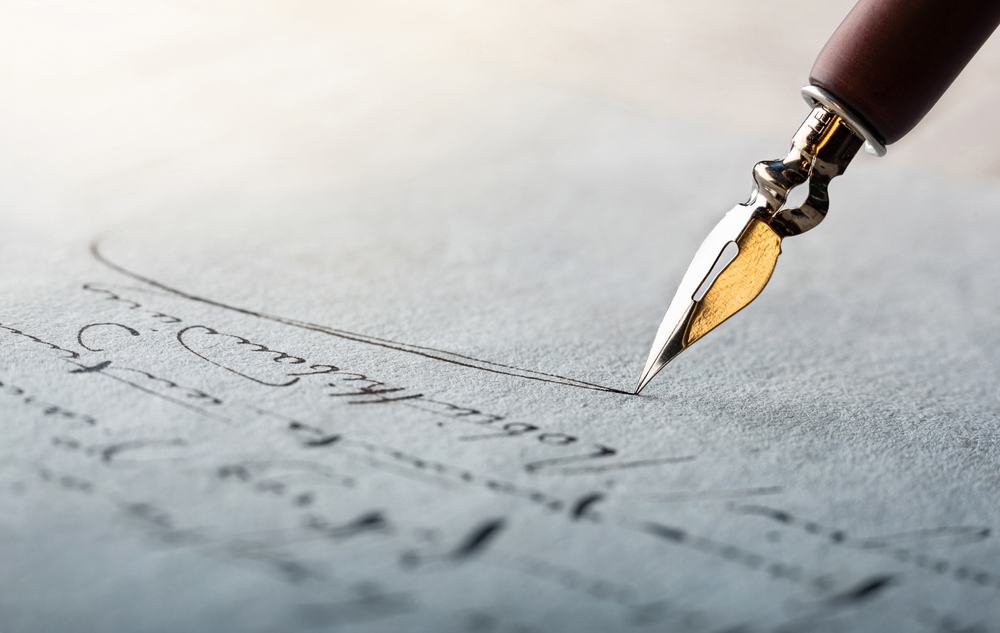 Formatting can be critical when sending out any form of text, whether it's just a quick message, an email, or your daily reflection notes. In particular, italicizing can be very helpful since it doesn't just help to emphasize words, but it helps jazz things up a bit.
There are different ways to italicize on iPhone. For instance, you can use the built-in formatting features on the keyboard or use apps like Google Docs or Apple Pages and italicize the text you want with the app's controls.
It's still not possible to italicize your text messages when, in fact, it can be very helpful. But in the meantime, you can italicize text on other iPhone apps like Pages, Notes, and Mail. 
In this article, we discuss all these possible ways.
Why Are Italics Important?
Italics can be very important and help highlight or direct attention to certain parts of a text or email. They are usually used for quoting dialogues and highlighting foreign words and names. In some cases, they are also used for contrast. 
Ways to Italicize on iPhone
There are minor differences in how you can italicize text on an iPhone, but it's not difficult. Below, we discuss how you can italicize using different apps on the iPhone.
App #1: Notes
The Notes app is installed on your iPhone. It's not too different from other note-taking apps and allows you to format your text. 
To italicize text in the Notes app, here's what you need to do:
Launch the "Notes" app and type in the text.
Once you've written the whole thing, you need to double-tap the word you want to italicize. If you want to italicize multiple consecutive words, drag the blue line to choose the additional words. 
Once you've highlighted all the words you want to format, tap on "BIU". This stands for Bold, Italics, Underline. Tap on "Italics".
The Notes app also allows you to italicize words by tapping on the "Aa" option present on your keyboard. You'll see this option even without selecting the words you want to format. 
Tap the "I" to italicize. 
Once you're done, close the formatting options by tapping on the X. You'll now return to your keyboard. If you don't want to add anything else to your note, just tap "Done".  
App #2: Pages
Apple Pages is a powerful word processor with most Apple devices, including the iPad and MacBook. However, you'll have to download it on your iPhone. The app allows you to create impressive documents, allowing you to italicize your text.
Here's how you can do that:
Make sure you download the "Pages" app on your iPhone if you don't already have it. 
Launch the app and type your text in a new document. 
Double-tap the word that you want to format. For two or more consecutive words, drag the blue lines to select all the words you wish to italicize. 
On the top of the screen, you'll see a paintbrush icon. Once you tap that, a text formatting menu will open up. Here, tap on "I" to italicize. When you're done formatting, tap on the X to close the menu and return to the keyboard. 
Alternatively, you can directly write in italics by first tapping on the "I" you see on top of your keyboard. Whatever you type after tapping it will automatically be italicized. 
When you're done making all the changes, tap on "Done" to close the keyboard.   
App #3: Mail
The Mail app on iPhone is very self-explanatory. It does what any emailing app is designed to do. And like other email apps, it allows you to italicize the text you want. This is particularly important for emails since it allows you to highlight or emphasize the important parts. 
So, to italicize text using mail, here's what you need to do:
Launch the "Mail" app.
Create a new email by tapping on the icon on the bottom right of the screen or reply to an existing one by tapping on reply.   
In the email body, type the text you one.
Double-tap on the word you want to italicize. Like with the other two apps, select all the text you want to format.
Next, tap on "BIU" from the popup menu.
Finally, tap on "Italic" to italicize your highlighted words.  
Summary
It's very easy to format text on a computer or laptop, especially because of keyboard shortcuts. So, for instance, if you want to italicize the text, you can just press ctrl+i on your chosen text, and it'll be formatted. Now, you can do the same thing on your iPhone. Essentially, you just need to select the text you want to format, tap on BIU, and choose Italic. That's it!