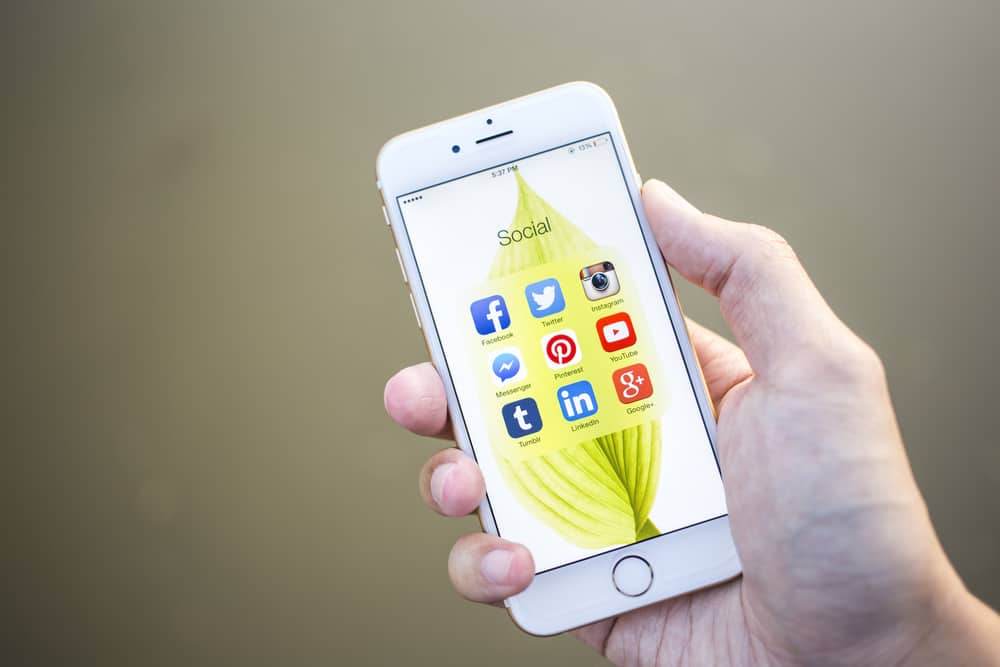 Continuously turning on our phone's screen when performing an important task is time-wasting. For example, our iPhone screen may frequently sleep when using a document reader or watching a movie.
When the screen continually sleeps, it annoys many phone users who need their screen active to operate on their iPhones. Turning off the sleep settings is a way to keep the phone on and get rid of frequent sleeping.
To leave your iPhone screen on, go to Settings > "Display & Brightness" > "Auto-Lock". After that, set the preferred duration for your phone to be on.
This article will explain the step-by-step process of leaving your iPhone screen active. Finally, you will learn ways to have reminders when your iPhone screen is locked.
Keeping the iPhone Screen On
To leave your iPhone screen on, change the display time to "Never" or set it at your preferred time.
Alternatively, you can try other methods. These methods will not necessarily keep your phone from sleeping. However, they can significantly extend your screen display time.
For instance, you can turn off Low Power Mode or enable the "Raise To Wake" feature on your iPhone settings. These several methods are explained below.
Method #1: Directly Adjust It From the Settings
Follow these steps to change the display time.
Go to Settings on your iPhone.
Tap "Display & Brightness".
Click "Auto-Lock".
Select the duration of time you want your iPhone screen to be on. You have 30 seconds and 1-5 minutes options to choose from the list.

Method #2: Turn Off Low Power Mode (Battery Saver)
When in Low Power Mode, your iPhone screen automatically locks every 30 seconds. This lock time is unavoidable in Low Power Mode.
Here are the steps to turn off Low Power Mode.
Go to the Settings app on your iPhone.
Click the "Battery" button.
Toggle the "Low Power Mode" button off.
Method #3: Charge Your iPhone
Charging your device to at least 20% prevents it from automatically going to Low Power Mode. A non-low power state prevents it from turning off automatically.
Method #4: Turn Off Your Password
Perhaps you don't want to frequently type in your password to unlock your screen every time. You can remove your iPhone password in that case.
Here's how you can turn off the password.
Go to Settings > "Touch ID & Passcode".
Enter your passcode.
Toggle the iPhone "Unlock" button to prevent you from putting your passcode each time you want to unlock your iPhone. Alternatively, you can press the "Turn Passcode Off" button.
Method #5: Check That Your Power Button Is Not Faulty
There could be a slim chance your power button is faulty and pressed downwards. It could inadvertently trigger lock screen actions on your iPhone. Hence, it would be best if you inspected your power button.
Method #6: Check That Your App Is Not Set To Sleep
If you have a sleep turned on some apps on your iPhone, it will automatically turn the screen on. Examples are some media apps like document readers and mp3 media players. Hence, you should adjust their sleep time.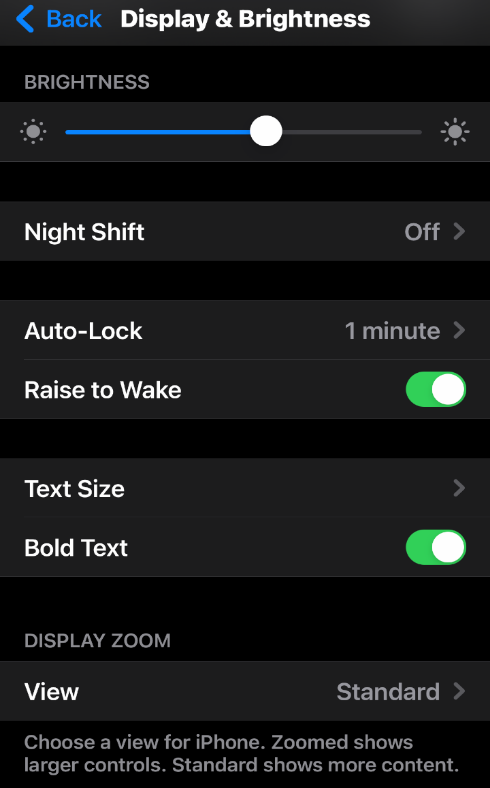 Method #7: Touch Your iPhone
If you don't want to set your timer to forever, you can touch your iPhone just before it sleeps. When you tap your iPhone screen, it reactivates and lets the display time start counting again.
Method #8: Turn On "Raise To Wake" on Your iPhone
Turning on the "Raise To Wake" settings is important because it allows you to quickly turn on your phone without pressing any button. Just by raising your phone, your phone will turn on when it is locked. However, you will still have to unlock your iPhone.
The benefit you get from this is that you can quickly see notifications and time on your iPhone. Also, it preserves your home button and power button longevity as you wouldn't need to press them each time you want to unlock your iPhone.
How To Stop the iPhone Screen From Turning Off During a Call
Your iPhone screen will automatically turn off if you place it close to your ears when you make a call. The light sensor at the front of all smartphones makes this feature possible.
This feature is beneficial for preventing the accidental pressing of any button. When you accidentally press it, you may put the call on hold, call another number, or even cut off the ring.
However, you can still stop your iPhone screen from turning off during a call. To stop it, don't block the light sensor by placing your phone close to your ear. Holding your iPhone without blocking the light sensor will prevent it from turning off while making calls.
Conclusion
In certain situations, it is best to keep our iPhone screen on so that we wouldn't be interrupted continuously while using it. There are several ways to keep your iPhone screen on, and it's even possible to keep it on forever. You can adjust the screen display time in the "Display & Brightness" settings. This article has explained all the different ways to keep your iPhone screen on, be sure to check it and avoid interruption again.
Frequently Asked Questions
Will leaving my iPhone screen on drain the battery?
Yes, leaving your iPhone screen on will drain your battery. A significant factor in determining how much battery is consumed is screen time. The higher the screen time, the more power consumed.
How do I receive notifications on the iPhone lock screen?
Go to Settings > "Notifications" > "Show Previews". Lastly, change the notification settings to "Always".
How do I get reminder notifications on the iPhone lock screen?
Go to Settings > "Notifications" > "Reminders". After that, toggle the "Allow Notification" button on. Click "Show Previews" and set it as "Always".