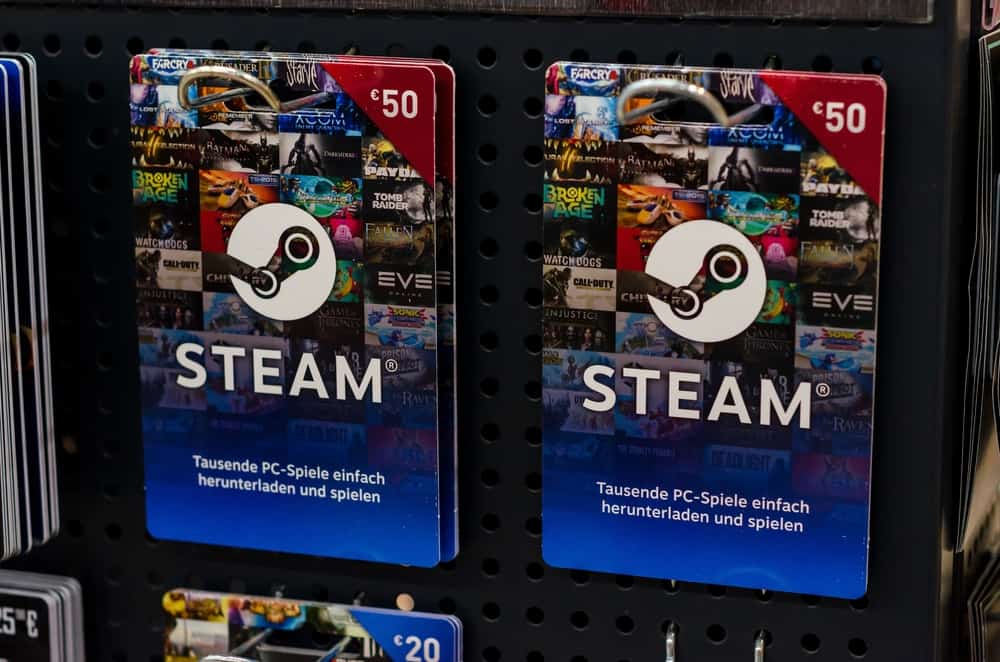 Steam is one of the largest digital distribution platforms for online PC gaming. The platform allows you to earn XPs to level up your account through different tasks. You can even display your achievements by showcasing the badges on your profile.
You can level up on Steam by crafting and upgrading your badges, participating in Steam seasonal events, and even earning a few badges without crafting. 
Every gamer wants to level up and flaunt their progress to fellow Steam friends. We'll discuss the benefits of leveling up on Steam and guide you about the procedure with our step-by-step instructions.
Why Do I Need To Level Up on Steam?
There are multiple benefits to leveling up on Steam. Some of them are receiving badges, gaining experience, and increasing the friends list size as Steam adds five friends per level.
Some other reasons can be to display your Steam profile (Steam permits one new display after every ten levels), showcase your achievements to fellow Steam friends, and increase chances for drop rates for booster card packs.
Leveling Up on Steam
Leveling up on Steam might be tricky if you are new to the app. However, our step-by-step instructions will guide you through the entire process without any struggle.
Now that you know the benefits, it is time to reveal the three methods that can help you level up on Steam.
Method #1: Badge Crafting and Upgrading
You need 100 XP to get to your first level when you start on Steam. Afterward, the range changes after you reach levels 10, 20, and so on. Badge crafting is the easiest way to earn XP and get a level up.
Step #1: Crafting Badge Set
In the first step, you'll collect a set of cards to craft and earn a badge. To do this, find a game that supports badge earning by going to Steam search and using the filter with the Steam Trading Card modifier. Next, buy, and download the game.
Now play the Game to get a certain amount of card drops to get a Level 1 Badge. Finally, if you reach the maximum amount of card drops, buy the rest of the cards on the marketplace or trade them with others.
You can also receive booster packs containing three cards from a certain badge set. To be eligible to gain these, you need to be active on Steam at least once a week.
Step #2: Upgrading Badges
Next, level up each badge four times by collecting and crafting the same cards again to gain 500 XP with one game.
Method #2: Participate in Steam Seasonal Events
Steam often hosts special events annually like Steam Summer and Steam Winter sales, where users can purchase games at a discounted rate and complete different tasks to gain exclusive badges. In addition to the annually held events, Steam also conducts rare events.
Note: Remain active on Steam and visit the official "Steam Upcoming" section to get updates on future events.
Method #3: Earn Extra Badges
You can earn the Pillar of Community Badge by performing specific tasks like adding a friend, playing a game, or posting a screenshot. You will get a level 1 badge for 100 XP, which you can upgrade to level 2 after getting another 100 XP.
Also, when you own a certain number of games, you are automatically awarded the Game Collector badge. To level it up, you need to have more titles in your library.
Furthermore, you can also get the Community Leader badge, which you can level up by reviewing a game or voting for upcoming games, etc.
Additionally, you can earn Years of Service badge and 50 XP if you have had a Steam account for a certain length of time.
Summary
In this guide about leveling up on Steam, we shared the reasons to level up on Steam and discussed multiple methods that can be used to achieve this task.
Hopefully, you can now quickly level up on Steam and display your achievements to your Steam colleagues.
Frequently Asked Questions
What is the purpose of Steam achievements?
Steam achievements do not serve any specific purpose. They are just a means to encourage or reward players' interactions within the game and act as an extra selling point when a user is considering a purchase. Once unlocked, these achievements appear in the corner of the players' window.
What is the most expensive game on Steam?
The Ascent: Free-Roaming VR Experience worth $999 is the most expensive game on Steam. To play this game, users need proper hardware and suits. The overall experience of the game is quite realistic. Players who indulge in the game will feel the ground shaking or have an almost real experience if an enemy grabs them in the middle of the gameplay.