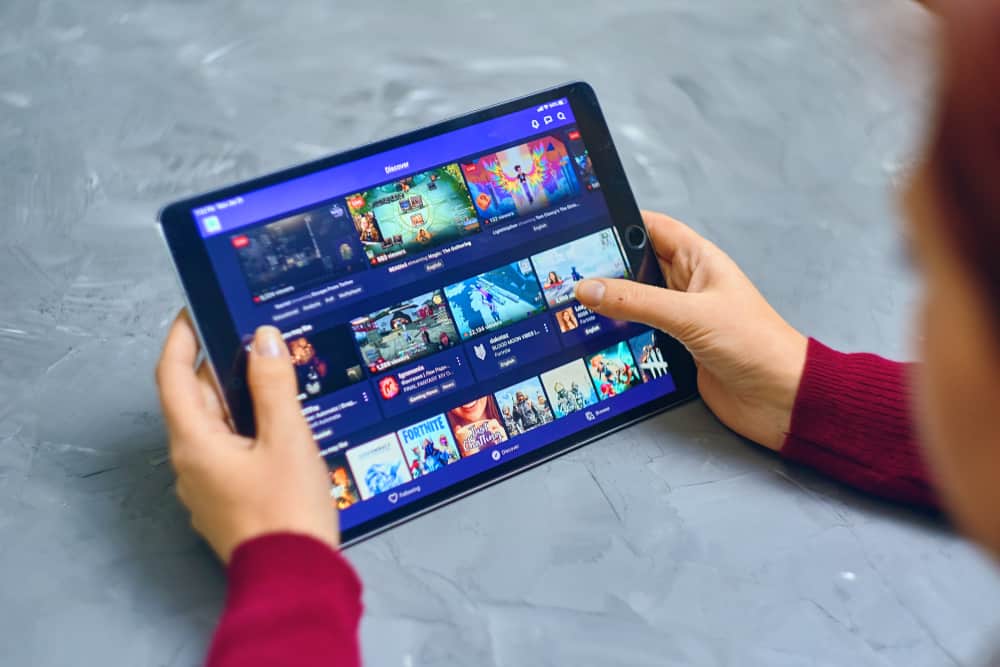 Twitch and Discord are two of the most popular platforms among gamers. They have made the gaming experience for users much more exciting. Check out how you can link Twitch to Discord to drive your streaming experience even higher!
You can link Twitch to your Discord account on both Mac or PC devices. Simply go to "Connections" in your "User Settings" and click on the Twitch logo to authorize the app and connect to it. This will link your Twitch and Discord accounts. You can even link your Discord and Twitch accounts on your Android or iOS device similarly. Additionally, if you are a Twitch streamer, boost your engagement by syncing your Twitch subscribers to your Discord server!
We will see the methods to link your Discord and Twitch accounts on different devices. Be ready to have those meme battles and streaming parties with your friends and subscribers.
How Do You Link Twitch to Discord?
Here's how you can link Twitch to Discord.
Method #1: Link Twitch to Discord on a Mac or PC
You can link your Discord account to your Twitch on your desktop device with the following steps:
Open your Discord and Twitch accounts and log in to them, either on the desktop app or on your browsers.
In Discord, tap on the gear icon near your username. This will open the "User Settings" tab.
Under this tab, click "Connections." Here, you can see the logos of all the apps you can connect to.
Select the Twitch logo. If the "Auto-Detect" option is enabled, Discord detects your Twitch account automatically.
Discord now takes you to the Twitch app or opens it on your browser.
After you authorize the app, your Twitch account gets connected to the Discord account.
Also, in Discord, under the "Connections" tab, you will see all the Twitch streamers you have subscribed to.
Press "Join Server" to receive a special sub role in the server.
Method #2: Link Twitch to Discord on an iOS or Android Device
If you are on the move a lot, you would probably want to link your Twitch account to Discord on your Android or iOS device. You can easily access it anywhere, even while traveling! Just follow the steps below:
Open the Discord app on your phone.
Click the three lines at the top or swipe right to open the Discord menu.
Now click the icon shown on the bottom right corner.
Next, select "Connections" and click "Add."
After this, select "Twitch" and log in to your Twitch account to finish the authorization process.
To further enhance your experience and show both Twitch and Discord chat together, connect OBS to Discord. For this, just install the Discord stream kit on OBS. Now you can see chats from both the apps on your stream.
Method #3: Link Your Twitch Account to Discord as a Streamer
If you are a Twitch streamer, you can also link your account to Discord. This way, you can connect with both your audiences smoothly and increase engagement both ways. Here are the steps to do it:
First, connect your Discord and Twitch accounts by opening the Discord app.
Here go to "User Settings" and then click "Connections."
Now, tap on the Twitch logo and complete the authorization process.
Open the server you want to link Twitch to.
Next, right-click on the server name, tap "Server Settings," and then "Twitch."
Again, go to "Server Settings" and click the "Roles" option. A new permission role is now added for Twitch subs.
Here, you can modify or rename the permissions for this role.
As this role is auto-managed by Twitch integration, you won't be able to add or remove members from it.
The same steps can be followed for multiple accounts if you have admin rights on the server you want to connect to.
Summary
As an active Twitch user, you may also have a Discord account with fans. It's now very easy to link your Discord and Twitch accounts. On your phone or desktop device, you can link both your accounts through Discord's user settings with a few easy steps. Once you complete authentication between the two, your accounts will be linked successfully.
Frequently Asked Questions
I failed to connect Twitch to Discord the first time; how do I reconnect it?
First, you will have to de-authorize your Discord from your Twitch account. To do that, navigate to the Twitch website and click on the "User Profile." Here, go to "Settings" and then "Connections." Next, click "Other Connections" and then "Discord." Finally, click on the "Disconnect" option. After disconnecting, try to reconnect Twitch to Discord; you will be successful this time.