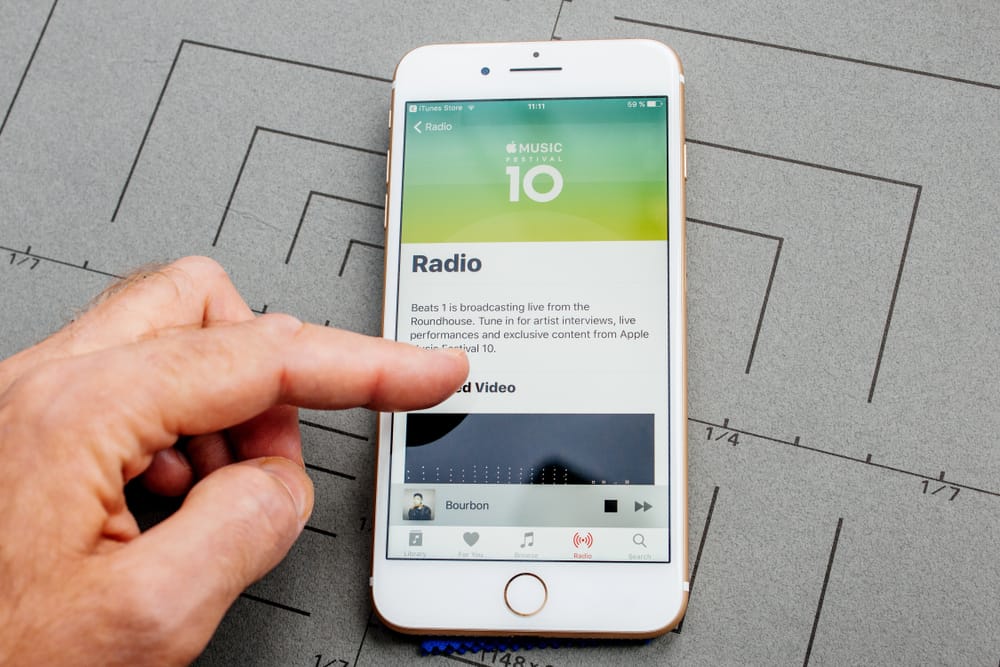 It's amazing how the iPhone has managed to revolutionize the telecommunications industry in such a short time. It has ushered in the age of touchscreens and smartphone devices, making watching and listening to content more convenient. But what if you just want to listen to something more old-school like your local radio station?
The iPhone has got you covered too. It comes with Apple Music, a radio function that helps you tune to your favorite radio show. In addition, you can also download radio apps or use your browser to live stream radio shows. So, you're not short of options to listen to your local radio station with iOS. 
This article will look at a few different ways you can access your local radio station on your iPhone to help you stay connected to your favorite content. So if you're ready to tune in to the right frequency, keep reading to learn more. 
Method #1: Use the Apple Music App
The Apple Music app on your iPhone comes with a built-in radio that you can use to access and listen to your local radio stations. It's a free-to-play service that you don't need a paid subscription to utilize. It comes with a myriad of international, online, and local radio stations you can choose from. 
To play radio on the app, follow the steps below:
Open your Apple Music app and click on the radio station section on the left. 
Use the search function on the top left to locate your preferred local station. 
Click on the station from the listed results. 
To make your searches more successful, narrow down the search region by including the name of your town. In addition, you can also search for the frequency, name, or nickname of the radio station you want to listen to to get better results.
Method #2: Ask Siri to Play a Radio Station
Using Siri is one of the easiest ways to access your favorite radio station. All you have to do is to issue a voice command to Siri, and she will execute it. 
For example, to play your local radio station, do as follows: 
Pick your iPhone up and say "hey, Siri" to wake it up.
Follow with "play or search for (name, frequency, nickname)," of the radio station.
Siri will respond with, "got it," then search and play the station you requested.
As you can see, this is pretty easy and intuitive. So if you don't know what to do or how to search for a radio station you want to listen to, ask Siri and let her do all the heavy lifting. 
Method #3: Download a Radio App
The iPhone's App Store is full of excellent applications that help simplify your day-to-day life. Fortunately, radio has not been left behind, and there are a few reputable options to choose from. For example, NPR One, iHeartRadio, and Sirius XM are all excellent picks for a radio app. 
To install one and listen to the radio, follow the steps below:
Go to the App Store and search for your preferred app.
Click on the install button and follow the prompts.
Launch the app.
Search for your preferred local radio station's name, frequency, or nickname and click on it to listen.
Most apps should be free to install and listen to your local radio. However, you should note that you will need an internet connection or have your data on to listen. 
Stream Your Local Station on a Browser
The good old browser streaming will do if downloading apps is too much for you. Browser streaming is when you go directly to your local radio station's website and listen to it online. You don't have to install anything or pay for the service. All you need is data or a good Wifi connection. To stream from your browser:
Open your preferred browser. It can be Safari, Chrome, or Mozilla.
Search for the name of your local radio station. 
Click on the result that represents your local radio station to access it. 
Look for the play radio button on the website and click it to listen. 
As long as you're connected to the internet, you should be good to go. 
Conclusion
The iPhone is a great device with simplified communication and lets you do many things conveniently. On the one hand, it has played a significant role in digitizing processes and industries, which has brought the rise and fall of some. On the other, the radio industry is on the decline, which we cannot entirely attribute to digitization or the influence of the iPhone. 
But we are glad to see that the iPhone supports radio, and you can still listen to your local station on your iOS device.