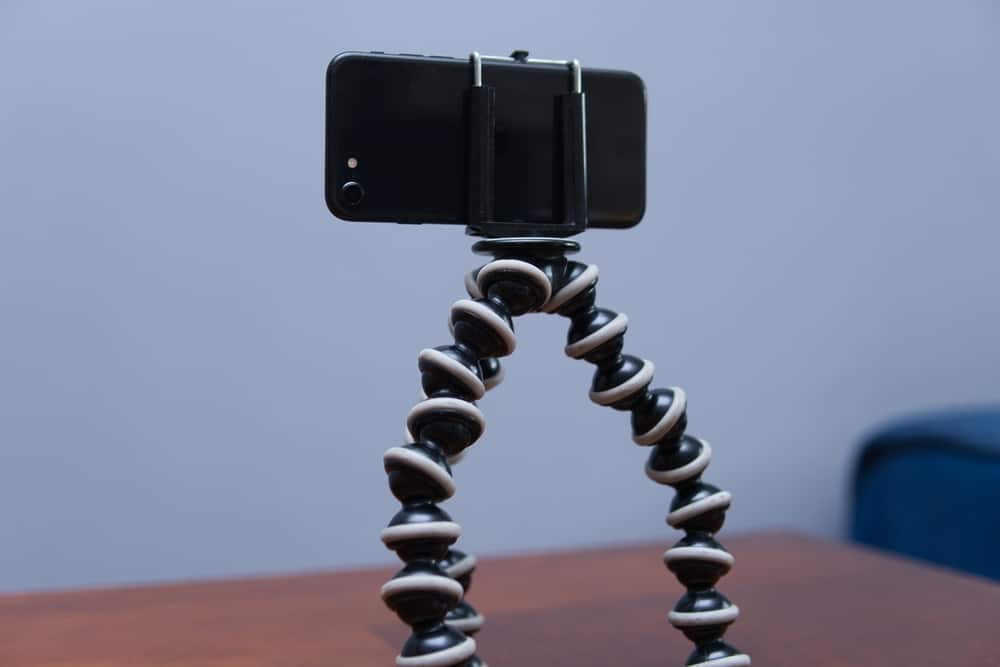 We all have experienced those pleasant moments in our lives where some of our loved ones are not with us to celebrate, or maybe you wish to share a happy experience with others. That's where live streaming comes in. It allows you to quickly address the world without using a professional camera, even on your iPhone. So how exactly is it done?
Many different applications are available on the App Store that let you stream live from your iPhone. Most of them only support native streaming; however, some apps are made to telecast on any of your desired platforms.
But before going live, you must take care of some essential requirements to make your viewer's time worthwhile. Nobody wants to experience a shaky stream and that too of low quality.
Worry no more, as this article will enlist the best solutions to your query and help create a webcast that everybody will want to watch!
Live Streaming Essentials
Here are some essential tools that significantly improve your live stream quality.
Tripod Stand
If you want your live stream to look professional, you must consider purchasing a tripod stand for your iPhone. It completely removes all the handheld shaking, providing a steady stream. Some tripod stands also come with flexible arms that can wind around any attachable surface to get you a unique perspective.
Gimbal
A gimbal is a must-have accessory if your telecast will include outdoor shooting where you're on the move. Nowadays, iPhones come with in-built camera stabilization, but that alone is not enough to handle some crazy shaking that starts causing jittering. Gimbals are the best for recording smooth and clean handheld footage.
HDMI Dongle
You need to connect your iPhone to your professional camera using an HDMI dongle when you want to use your iPhone as a streaming device. We recommend using an original dongle officially sold by Apple, as it also allows you to charge your phone simultaneously.
External Microphone
An external microphone attached to your iPhone will significantly improve your sound quality. However, suppose you're planning to take other people on the call. In that case, you might want to use the internal microphone as it's impossible to connect a pair of external headphones simultaneously with a microphone.
Method #1: Live Streaming Apps
The most straightforward way to stream live from your iPhone is to download the apps like Facebook, YouTube, Instagram, etc., which support native broadcasting. You can directly go live using these platforms, but only those people who are already present on these social media apps will be able to interact with you.
These applications are very well optimized to work with iOS devices so that you can expect a smooth live streaming experience.
Method #2: Using Your iPhone As Streaming Camera
Here are the detailed steps to use your iPhone as a streaming camera and all the software and hardware you will need.
Connect your external PC to your iPhone using the proprietary Apple HDMI to USB-C dongle.
To control and view the real-time camera output, you must install a compatible iPhone application, such as FilMiC Pro or EpocCam.
Run the streaming software on your PC and open the EpocCam application on your iPhone.
On your PC, add this iPhone as a new video capturing source, and you will be able to see EpocCam on the dropdown menu.
Select it, and you're ready to roll online.
Method #3: Using Your iPhone As a Live Streaming Device
To stream directly using your iPhone's stock camera, you must install an application like Streamlabs and use external accessories like a tripod stand, external microphone, etc. Here are the steps you need to follow once the resources are ready.
Open the app and go to Settings.
Here, you will see all the platforms you can stream through. Select the desired app, or you can also use the Custom RTMP server to stream to multiple platforms simultaneously using your server.
You can set other parameters such as the video bitrate and framerate according to your desire.
Once you've finalized the settings, hit the "Go Live" button, and you're ready to stream.
Although streaming live from your iPhone is convenient and allows for a seamless experience, you would miss the quality you can get from a professional camera. One problem is that the smartphone cameras have a fixed focus and can have some focusing issues during your live stream.
The Bottom Line
You don't have to make a heavy and expensive live-stream setup. You can easily do that with the convenience of your iPhone. All you need to do is invest in some external accessories and some streaming software. These accessories will improve your stream quality and make it more professional.
We have described all the methods to telecast using your iPhone. Now you can follow these steps and share the best moments of your life with your loved ones and the world.