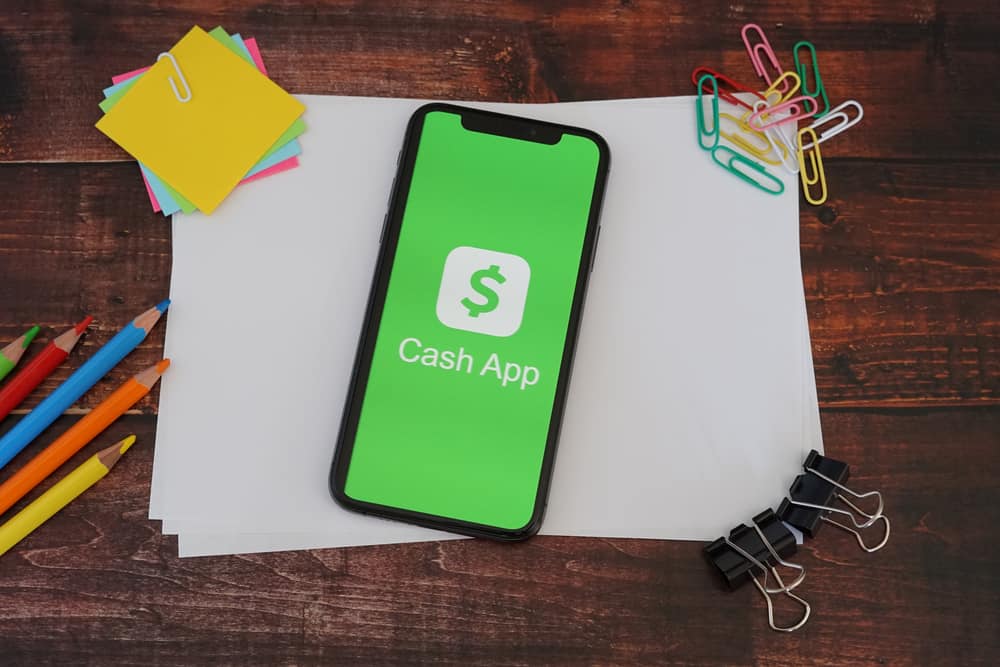 Have you lost your Cash App Card? Of course, you will be worried about the money in your account! But there is a straightforward way to lock your card temporarily.
You need to head to the Cash App and find the Cash App card icon. Once there, click on the Cash App card and toggle the "Enable Cash App Card" button. There, your Cash App Card is now locked. 
But that is not all you will find in this blog. We will also discuss why you should disable your Cash App Card, how to unlock your Cash App Card, and what happens after you have locked your Cash App Card in this brief guide.
So, let's start right away, shall we?
Why Should You Lock Your Cash App Card?
Although it is pretty obvious, we would like to write down a few dangers you may face if you do not lock your Cash App Card. Of course, this is for when your Cash App Card is stolen, lost, or with a friend. Oh, we are kidding about that last one.
Cash App is a convenient way of transferring and receiving funds. Moreover, you can make online purchases and even buy Bitcoin. But the best part about this facility is that you do not need an application to handle your money. However, carrying it with you makes it easy for people to steal it from you.
Hence, your bank balance can become highly compromised. In addition, it can be used to make illegal purchases. To avoid all of this, it is best to lock your Cash App Card.
If your card is lost or stolen, only disabling/locking it will not be enough. You should also contact Cash App Customer Service to report your loss.
4 Quick Steps To Lock Cash App Card
How to deactivate Cash App Card? Here is what you need to do:
Open the Cash App on your phone. Make sure it is updated.
At the bottom of the screen, there is a "card" icon. Tap on it.
Click on the three dots, and a pop-up will open.
Toggle on the "Enable Cash App Card" to disable it.
What Happens After You Lock Your Cash App Card?
If I lock my Cash App card, can I still receive money? Unfortunately, no.
Once you lock your Cash App Card, you can not withdraw money from the ATM. Moreover, you cannot receive or transfer any funds. If you change your mind about locking the Cash App Card, you can always unlock it from the application.
What is the security lock on Cash App? This lock ensures that you type in a password every time a payment is made to confirm your identity. You can enable it by going to the profile icon > Privacy and Security. Toggle on the Security Lock and enter the desired pin. You can also use Face/Touch ID.
How to Unlock Cash App Card Under a Minute?
How to enable Cash App Card when disabled?
Your Cash App Card may be locked for several different reasons. Or you may have locked it because it was lost or stolen. Congratulations on getting it back. Whatever the reason may be, you can now easily unlock it.
All you need to do is follow these steps:
Open the Cash App on your device. See if it is updated to avoid any trouble.
Tap on the "card" icon at the bottom left of the screen.
Click on the three dots.
Now, press the "Enable Cash App Card" button.
Conclusion
Wrapping it up, Cash App Card is a handy way of making payments and shopping online. However, if it is stolen or lost, it can become quite a problem for you. But don't worry; your hard-earned money will not go anywhere if you lock it. Yes, you can unlock it later if you have the good fortune of finding your card again. Hence, we hope this guide was helpful enough to answer all of your questions.
Frequently Asked Questions
I lost my Cash App Card. What to do?
Immediately report it to the Cash App Card Customer Support. You should also lock your card to stop any scammer from hacking your money. Simply click on the card icon on your Cash App and open up its settings. Next, toggle on the Enable Cash App Card button to lock your card. 
Can Cash App freeze your account?
Yes. If you violate the terms and services of the application in any way, the Cash App may freeze, lock, or suspend your account. 
Will Cash App refund money if scammed?
If an unauthorized payment is made on your account, Cash App will cancel it from happening. Your original balance will be restored within 1-3 business days.