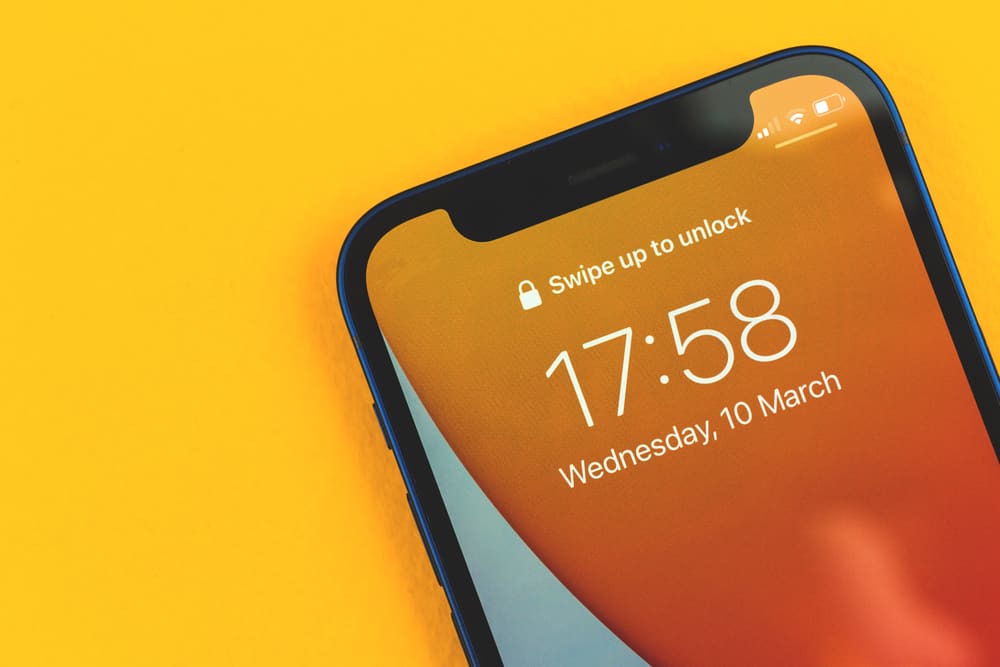 Do the messages on your iPhone comprise personal and sensitive data that you don't want others to access? If the answer is yes, you're in the right spot. Keep reading as this article is structured to drive your worries away.
Sealing sensitive data can be easily achieved by adding a solid passcode to your iPhone. Luckily, it's no different for text messages. A few accurate clicks will get you to the Security screen, where you can set your desired passcode. This will be sure to keep the lurkers away. 
Read on while I uncover a step-by-step guide to locking iPhone messages. Trust me; the forthcoming two-three minutes will be worthy of your time.
Locking Text Messages on iPhone: Why Is It Even Important?
You'll hardly find someone disregarding the fact that they are worried about their data. But surprisingly, people are primarily concerned about the media files when we speak of data. That being said, the importance of keeping text messages protected often goes neglected. Now that's not how it is supposed to be, as text messages these days carry sensitive information in various formats.
Modern-day text messages aren't just limited to some pass-time entities. Right from general user details to contact information and things like bank-related data, finding tactful resources on one's smartphone in the form of text messages isn't a strange sight anymore.
Needless to say, keeping your text messages safe from unwanted access is vital. To better understand, let's dig a bit deep and uncover a couple of attention-worthy iPhone security situations.
Identity Theft: The text messages on your iPhone are likely to carry some sort of identity information. In case of security breaches, your identity and the things related to it can be seriously threatened. No one likes to live in such a situation, so it is better to take care of security measures.
Sensitive Data Leaking: Apart from identity information, text messages can be home to a series of data that you don't want to lose. These might include the likes of your ATM card PIN, Bank details, email passwords, or even social media access. Consider losing it all in one go? Smells trouble, doesn't it?
I don't think you need to question if you need to lock your messages on your iPhone anymore.
How To Lock Messages on iPhone: Quick and Easy Steps
Now that you've got enough information already, let's jump right into the steps that will help you prevent messages from reaching unwanted access. Although there are several other ways of getting the job done, I'll focus primarily on the official method with little to less involvement from third-party sources.
First, boot up your iPhone, in case you haven't already.
Now, locate the settings icon (gear) from the home screen and click on it.
While inside the Settings menu, find something that says general "General." Tap on it and continue.
The next task is heading over to the "Password Lock" option.
From there, tap on the button featuring the text "Turn Passcode On." It will help enable the security features you're after.
Finally, input a Passcode of your choice. Remember to use a less-predictable passcode. Don't make it too obvious; formulate something challenging to crack.
Securing iMessages on Your iPhone
Admit it! It isn't unusual to find users who have shared their device's account password with their loved ones. I know people tend to do so whenever they can thoroughly trust the person on the other end. But then again, the fact that this kind of activity lives as a serious loophole can never be denied.
That is why locking the messages isn't enough; you need to move a step forward and secure the entity as a whole. In case you're wondering how, the answer is simple, "two-factor authentication."
Launch the Settings menu on your iPhone.
Walk through the list of options and tap on the one that says iCloud.
Find and tap on your profile info.
Head over to the "Password and Security" section.
Check if you can see the option to turn on "Two Factor Authentication."
Deal with the final requisites, and you're done.
Once you've enabled the two-factor authentication for your iMessage, the other person with access to your account will not be able to bring any changes until you confirm the action from your end.
Summary
With that, we're done for today. Here, we've discussed the entire process of locking messages on your iPhone. Honestly speaking, the process isn't that complicated. But the thing is that most people don't know the appropriate approach. Don't worry, you're not among those, as after reading the whole piece, you know why you should seal your messages and how you can get that done in minutes.