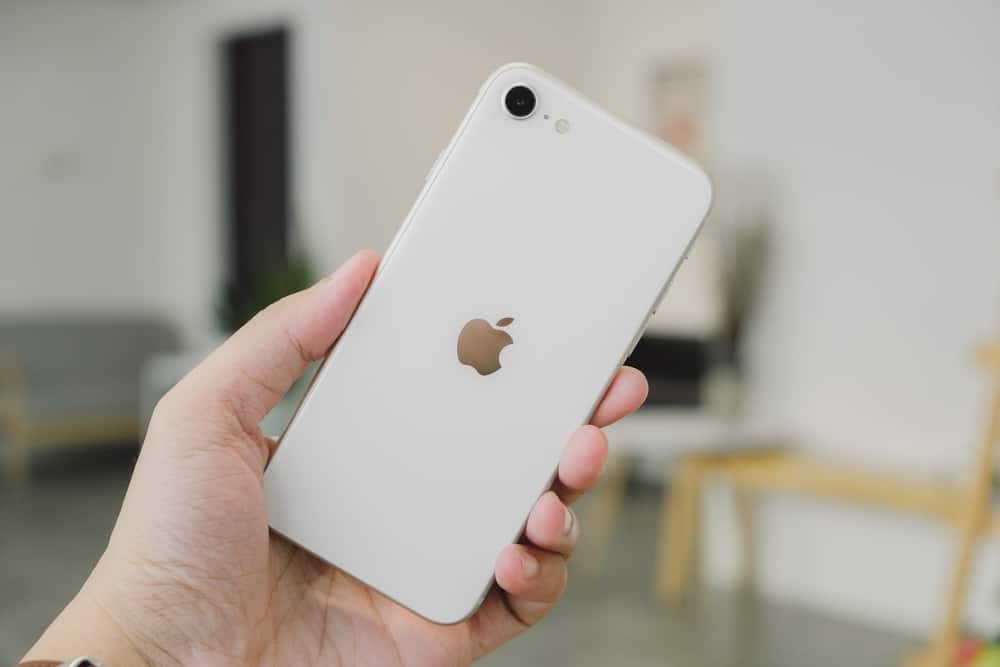 The iPhone is an easy-to-use smartphone best suited for personal use. Its camera is known for capturing high-quality images. These days, people (especially travel bloggers) are deeply invested in virtual tours, and 360-degree photography and video have taken the world by storm.
While an iPhone camera can capture fantastic images, it cannot create virtual tours using the 360-degree function. Instead, it will require special arrangements—like cameras, software, etc. But don't fret! Free apps can give you excellent output. 
However, these free apps and software might not get you the result you get by using appliances because these accessories are specially designed to capture fascinating virtual tours.
So let's say you want to give your friends a virtual tour of your hiking adventure. But then you realize you don't have a 360-degree camera! Don't panic: luckily, we have a method just for you to create and share virtual tours using your iPhone!
Method #1: Using the Google Street View App
Before you begin anything, you need to download Google Street View, which you can easily acquire from the App Store.
Open the Google Street View app.
Click the Camera icon to create.
Choose the "Take Photo Sphere" option.
Point the camera to the orange dot and wait until it has taken the first image.
Repeat step #4 until all orange dots disappear and a green checkbox appears at the bottom of the screen.
Click the green check and wait for the processor to finish it.
Click the image and tap "Upload".
Select "Share Privately" and save the image. Now, you can see all the images in your camera roll.
Method #2: Using the DMD Panorama App and WPVR
Go to the App Store and download the DMD Panorama application. It's one of the best software to capture panoramic images.
Go to the DMD Panorama app and click the "Panorama" option.
Hold your iPhone at a preferred height with hands or a monopod.
Point the camera at the rightmost angle of the view you're taking pictures of.
Start capturing the image. The app will show you two markers; match the markers and capture the image.
Repeat step #4 for the left side. Continue the process until all angles are captured.
The panorama you have taken here is a 180-degree panorama, also called a partial panorama. It can be turned into a 360-degree virtual tour using WPVR. WPVR is a WordPress plugin created specifically for virtual tours.
Now let's see how we can create a unique virtual tour with WPVR. First, you must install and activate this plugin on your WordPress site. Once you have it on your site, follow the below steps to turn your panoramic image into a virtual tour.
Go to your WordPress dashboard.
Click on WPVR, then tap "Add New Tour".
After giving the tour a title and a scene ID, click the blue "Upload" button to upload your panoramic image.
Scroll down to the bottom and click the "Preview" button.
The image might seem stretched out. To fix this, tweak with "Vertical Angle of View" and "Horizontal Angle of View".
After the image is fixed, click the "Preview" button.
The image might have some black areas. To fix these, you need to change some advanced settings: "Limit Vertical Scene Grab", "Limit Horizontal Scene Grab", and "Customize Scene Zoom".
Voila! You can publish the tour on your website or share it with people.
Conclusion
And that's a wrap! You will think it is pretty amazing that creating a virtual tour is so easy. However, it might not result in the same outcome you can get by using 360-degree camera appliances. These apps have many stitching errors, and the transition is not smooth.
But, we all can agree that apps are the first step, right? When you become expert enough at virtual tours, you can start using advanced 360-degree cameras!
Frequently Asked Questions
Can I do a virtual tour with my iPhone?
Yes, it's possible! All you have to do is download free apps like Google Street View or DMD Panorama. With the help of these, you can create panoramic images and virtual tours.
Can I do a virtual tour without a 360-degree camera?
Yes, that's also possible. You can find various apps that make virtual tours possible, like the ones we have listed above. Besides these two, there are several others available. However, the result from the app might not be the same as a result obtained via cameras.