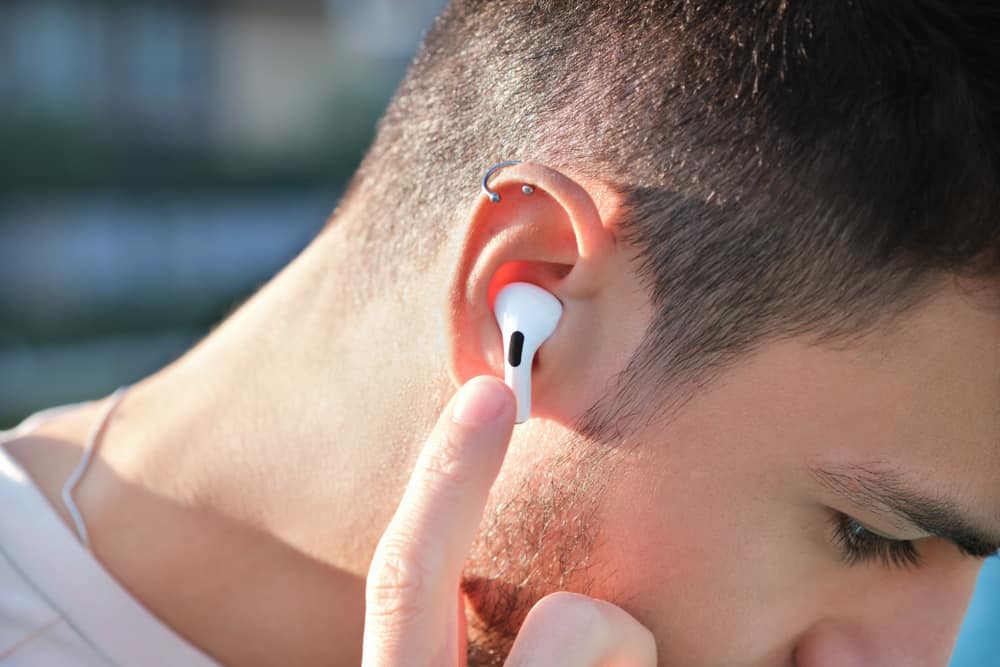 With the upcoming updates in Apple's iOS, the company is continuously improving its usability and introducing new features. One of which is AirPods announcing your notifications. This feature allows your AirPods to read out your notifications that you might miss due to some activity you might be performing.
To make AirPods read your text messages and notifications, follow these steps.
1. Unlock your iPhone or iPad.
2. Search for the Settings application by swiping down on your device to access the search bar or by searching the app manually.
3. Scroll down until you find "Siri & Search" and tap it.
4. Find "Announce Messages", tap it, and turn on "Announce Notifications".
5. Scroll down to find "Messages" and turn that on.
This article will examine all the problems and solutions you might face while using Announce Notifications.
Does AirPods (Gen 1) Support "Announce Notification"?
Unfortunately, the "Announce Notification" feature is unavailable on the first generation of AirPods because it comes with a W1 chipset that lacks the hardware capabilities to run it. 
To use this feature, you need to be on iOS 13 or higher and have AirPods with an H1 chipset or newer that was introduced in the second generation of AirPods.
The last iPhone to receive the iOS 13 update was the iPhone 6 and the iPad Pro (First Generation), which means that any device before these models will not have the feature of AirPods announcing your texts or notifications.
Why Can't I Hear What My AirPods Are Reading?
Often, you might face the issue of you being unable to hear what is being read or the text being read is uncomfortably loud. There are two methods for you to adjust the volume of the text read by your AirPods.
Method #1
Wake Siri up by speaking, "Hey, Siri". Once Siri responds to your call, give it a command to "Speak Louder" or "Speak Quieter" to increase or decrease the volume of the text being spoken.
Method #2
While the AirPods are speaking the text, use the volume buttons on your Apple device's top-left corner to adjust the volume to your desired level.
How To Stop Your AirPods From Reading Out a Message
If you are busy or not in the mood to listen to your notifications or messages, you can stop them. Before turning the feature off, it's important to note that Apple uses Siri to announce your messages and notifications.
You can use Siri for any generation of AirPods; while the text is being read to you, activate Siri by saying, "Hey, Siri". Once Siri has been activated, your next command should be something relevant to "Cancel" or "Stop". This will stop your AirPods from reading out texts.
Moreover, if you are in a loud or rushy place and unable to give voice commands to Siri, there are other ways to turn off the text announcements that vary for each generation of AirPods.
For AirPods (Gen 2)
Double-tap either of your AirPods. This will stop the announcements being made by your AirPods.
For AirPods (Gen 3) & AirPods Pro
Hard press either of your AirPods.
This will activate the Force Sensor and stop the announcement.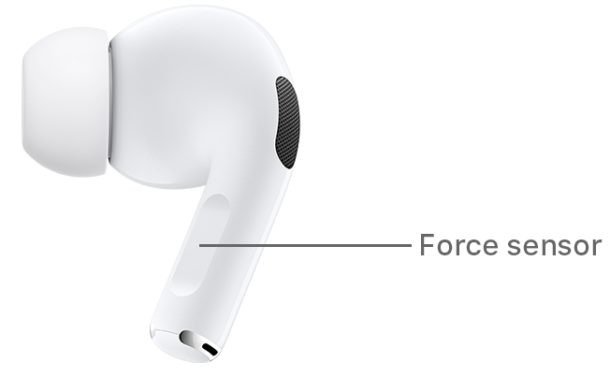 For AirPods Max
Press the Digital Crown of your AirPods Max to stop the notifications from being announced to you.
How To Send Messages Using Siri Without Confirmation?
Before sending any message, Siri asks for a confirmation from you, but you can turn this off by following these steps.
On iPhone, iPad, or iPod Touch
Open the Settings application.
Search for "Notifications" and tap on it.
 Find "Announce Notifications" and turn on "Reply Without Conformation".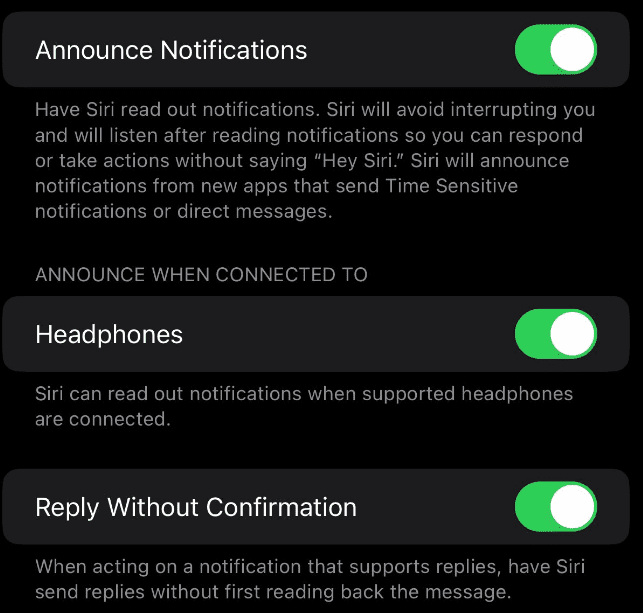 On Apple Watch
Go to Settings.
Scroll down until you find Siri and tap it.
Tap "Announce Notifications", and turn "Reply Without Confirmation".
Conclusion
Apple's Announce Notification feature is quite handy for busy people who can't immediately get to their phones. This feature helps you identify the important messages you want to reply to immediately. 
Turning this off is relatively easy if you are annoyed with the constant notifications or want to permanently reduce the number of notifications announced to you.
Frequently Asked Questions
Does Beats support the "Announce Notification" feature? 
Beats headphones manufactured after late 2021 incorporate the same chipset as AirPods (Gen 2). Hence, they have the same functionality and support the "Announce Notification" feature. 
How do I get fewer notifications announced through my AirPods?
If you want to limit the number of notifications spoken into your ears, go to "Settings" > "Siri & Search" > "Announce Notifications" > scroll down to "Messages" > tap on "TIme Sensitive & Direct Messages" rather than All Notifications.