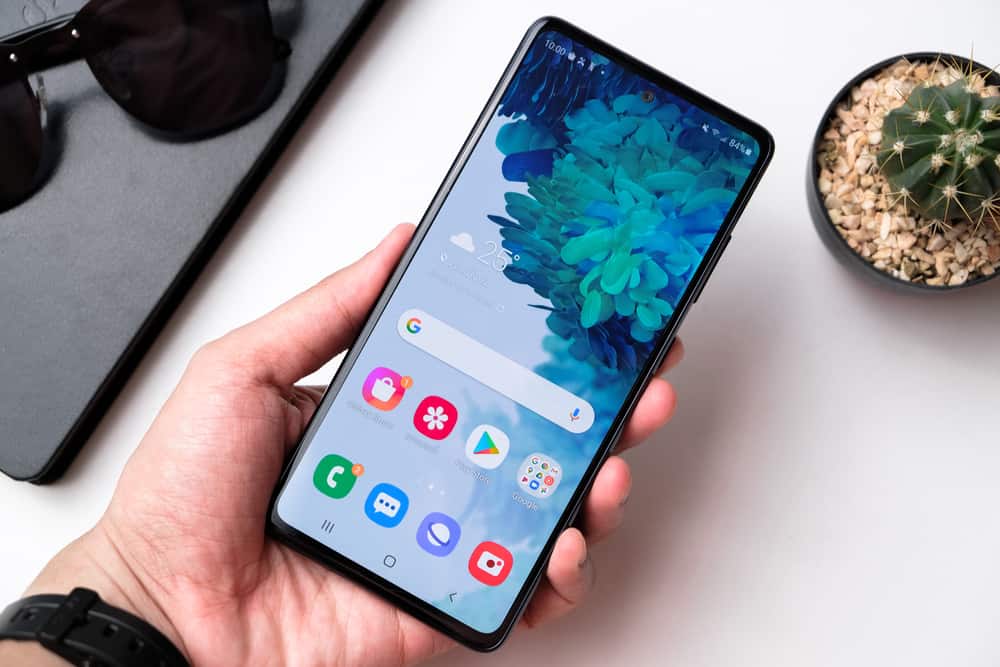 Is your Android phone lagging? Does it not work as fast as the day you bought it? Or is it freezing a lot these days? That is a common problem in most phones, especially in budget-friendly options. However, there are ways to boost your Android phone's performance without purchasing a new model.
We have gathered some tips and tricks to get your phone running at a reasonable speed. You can uninstall unnecessary applications, clear up storage space, update and restart your phone, use the Lite-version applications, change the animation speed, install a custom ROM, etc.
This bog will guide you in carrying out each method to make your Android phone run faster. In addition, we will give you a few tips and tricks to improve your experience with Android.
Method #1: Clear Up Your Storage
Your storage must have enough space for the operations to run smoothly. Most of the time, people do not pay much heed to the storage space and only delete applications to make space. However, to clean the storage space, you will need to remove pictures and videos, clear the cache, or even move apps to the SD card.
Your main concern should be keeping the storage space below 75%. While the internet claims that phones are okay to work when there is 10% storage available, we suggest restricting it to 75%.
You can use Google Drive or any other cloud storage to transfer documents, pictures, and videos from your internal storage. This will clear up your storage space, and you can access the files on any device.
Method #2: Uninstall Unnecessary Applications
There are applications that you never use but like to keep on your phone. Does something come to mind? Those, and many similar applications that you have not been using lately, need to go into the bin.
However, at certain times, built-in applications take up the most space on your phone. You may not be able to uninstall them, but you can disable them. To do either, head to Settings > "Apps" > "Uninstall/Disable".
Method #3: Use Lite-Version of Applications
Many popular social media apps like Twitter, Facebook, Skype, Messenger, LinkedIn, and even Instagram have lite-edition options. They are mainly under 10MB and can be installed on any lower-version Android phone.
The main application features are mostly all there, but the quality and the user interface might seem slightly off to you. But that is just on the first try because getting the social media experience through these lite-edition apps is almost the same. And it can save your phone from freezing constantly.
Method #4: Update to the Latest Software
If your phone is not updated to the latest version, you might experience a slowing in its operations. If you have an older Android model, you may be unable to update the software.
But nowadays, in the recent models, you will see that your phone is receiving frequent software updates. It is essential not to ignore them as they help run operations smoothly and boost the phone's speed. Hence, ensure you keep your phone updated with the latest software.
Method #5: Changing Animation Speed
This is more of a trick than a method to boost speed, but it will positively affect your phone's performance. By changing the animation speed, your phone's interface will work faster to a certain extent. Here is what you need to do.
Go to the Settings of your phone.
Scroll down and click "About Phone".
Tap "Build Number" seven times.
Confirm the screen lock.
This will enable the Developer Options. Now, to increase the animation speed, follow these steps.
Head back to Settings.
Go to the "System" tab.
Go to the "Developer Options" category.
Scroll down until you see the "Drawing" section. Tap on it.
In the animation tab, there will be three options. Change the animation speed of all from 1x to 0.5x.
In the "Animation" tab, there are three options; the "Window Animation Scale" for menu pop-ups, the "Transition Animation Scale" for the speed between changing screens, and the "Animator Duration Scale" for everything else. 
Method #6: Restart Your Phone
This method is pretty basic but can help optimize the phone's performance. When you restart your phone, the apps and operations running in the background are closed. This helps in creating an overall smooth environment for running processes. But we advise not to put up high hopes with this trick as it may not make a significant improvement with current models.
Method #7: Try a Different Launcher
If your phone seems to hang, you can try installing a different app launcher to give your phone a fresh face. They do not just make your phone smooth while processing functions, but it also offers a customized look.
Method #8: Install a Custom ROM
Many older phones often cannot support the recent Android updates because the manufacturers design them to support at most two latest software updates. This is where you can install a custom ROM and replace the skin of your old phone.
We suggest researching properly before installing any type of custom ROM. If you are seeking popular opinion, LineageOS and Paranoid Android are in demand these days.
Installing a custom ROM has consequences. You may not be able to use the warranty if that is still valid. Plus, it may even damage your phone permanently.
Method #9: Factory Reset Your Phone
This is the last resort if none of the above options work out for you. It removes everything on your phone and makes your phone transform back to its default phase. This may be an extreme measure, but it improves the phone's overall performance.
Here is how.
Go to the Settings of your device.
Head to "Backup and Reset".
Go to "Factory Data Reset".
Tap on "Erase All Data".
When factory resetting your phone, make sure that you keep a backup of the essential things because you will lose all the photos, videos, contacts, applications, and notes on your device unless you back them up in a safe space.
Conclusion
The older Android models and most budget-friendly options carry these problems with them. Sooner or later, you will suffer from lagging and freezing your device. But we hope that our blog was able to guide you through some easy hacks to breathe fresh air into your phone.