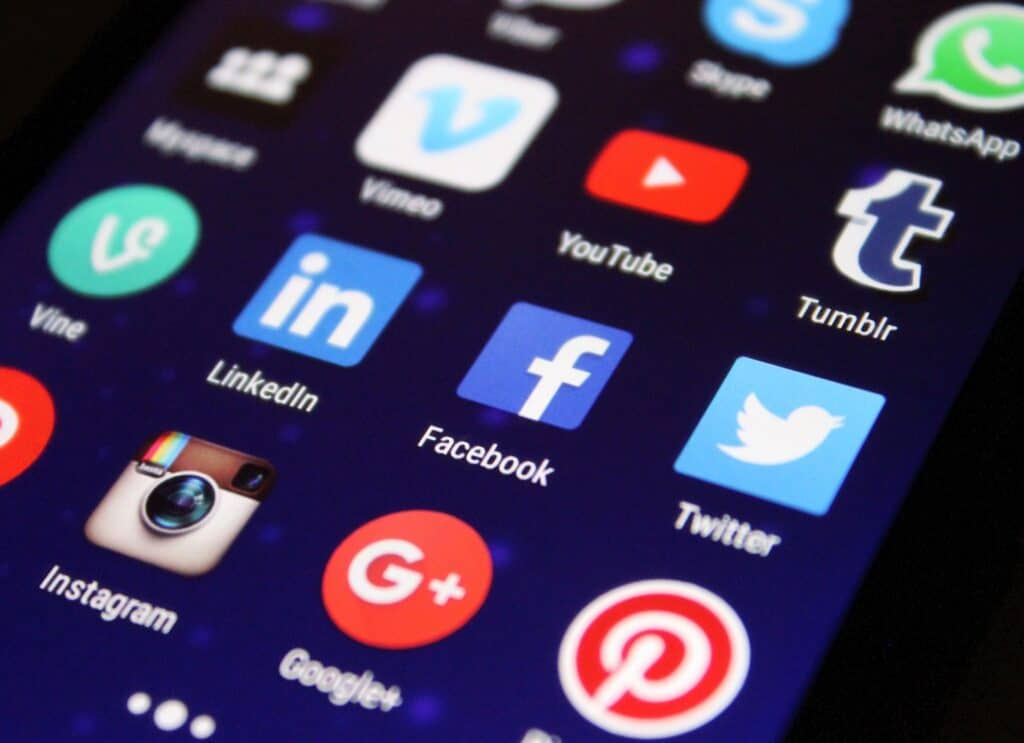 On your smartphones and PCs, the app icon is that unique image that represents an app. Hence, no two apps have the same icon, even though they may look similar. Most devices have a small app icon on their display which helps to converse space to accommodate more apps. But if you find the small app icon inconvenient, you can increase its size. But how do you make the app icon on your device bigger? 
The way to make the app icon bigger depends on the type of device you are using. You can make app icons bigger on Android smartphones and tablets by tweaking the launcher settings. You can make app icons bigger on an iPhone and iPad by enabling the zoom display in the Settings app. On a PC, right-click and make changes to the viewing option. 
Increasing your device's app icon size is useful, particularly for people with sight impairment. Most device manufacturers understand the need for this feature, as such, integrated this feature to enable users to get the best experience. Keep reading to learn more about the steps to make app icons bigger on different devices. 
Different Ways To Make App Icons Bigger 
The customization option you have on your device ultimately depends on the type of device you are using. Making the app icon smaller or bigger does not affect the performance of your device. So, if you find it difficult to use your device because the app icons are too small, feel free to increase the size. Below we elaborate on the steps to make the app icon bigger on three devices. 
Method #1: On Android 
Android is a highly customizable device. You can customize the app icon, the size, and more on your Android device. If you are interested in increasing the size of apps on your Android, there are different ways to go about it. But generally, the easiest way to change app icon size is by using the launcher on your Android. 
Note that not all launchers support this feature. So, if your Android launcher does not allow you to increase app icons, there are several third-party apps you can download to increase the app icon size. Apps like Nova Launcher, Shortcut Maker, etc.  
Here's how to make app icons bigger on Android.
On your home screen, tap and hold an empty area until the launcher edit mode pops up. 
At the base of your Android screen, tap on the "Settings" option. 
Look for an option related to the appearance and tap on it. 
Tap on icon size and choose a percentage or move the slider to a position that best suits your desire. 
When you set the size of icons you want, you can go back, and your app icons will increase. 
Some icon packs cost money. So, if you do not want to pay for an icon pack, get one listed as free.
Method #2: On iPhone 
It is also possible to customize the appearance of your iPhone screen. If you have an iPhone with a 4.7 or 5.5-inch screen, chances are it comes shipped with its app icon size sent to be small. The reason for this is so that the device can accommodate more apps on a single page. But if you find your iPhone's app icon size too small, you can increase it. 
Unlike on an Android smartphone, where you can easily download a launcher to customize your home screen, this option is unavailable on an iPhone. So, to make app icons bigger, you have to enable display zoom. This feature makes everything bigger on your iPhone, including text. 
Here's how to make the app icon bigger on iPhone.
Open the Settings app on your iPhone from the home screen or ask Siri to open it. 
Scroll down and tap on the "Display & Brightness" option. 
Tap on "View". 
Click on the "Use Zoomed" option, restart your iPhone, and the app icon will become bigger. 
Method #3: On a Windows PC 
The default icon size of apps on your Windows PC may not be appealing to you. However, you can resize the icon size to suit your needs. Increasing app icon size on a Windows PC is pretty easy as Windows PC is very customizable. You can even change the icon of each program itself to something more appealing by downloading an icon pack. 
Here's how to make the app icon bigger on Windows PC.
On the desktop window of your Windows PC, right-click on an empty space. 
Tap on "View" and scroll to the right to access more options. 
Select "Large icons", which will make your app icon bigger on a Windows PC. 
Method #4: On a Mac PC 
Making app icons bigger on a Mac PC is quite similar to how you do it on a Windows PC. While a Mac PC is not as customizable as a Windows PC, you can at least change the size of the app icon and icons in the Finder window to your preference. 
Here's how to make the app icon bigger on Mac PC.
On the desktop window of your Mac PC, press and hold the Control key and click on an empty area on the desktop. 
From the pop-up window, tap on "View". 
Move the icon-size slider to the right to increase the icon size.  
Conclusion 
If the app icon of your device is not sized to your preference, you can change it to better suit your desire. Enlarging the app icon of your device makes it easy to see, particularly if you are visually impaired. You can also use this same method to reduce the size of app icons on your device if that is the feature you are looking for. But overall, note that you have the option to customize the size of text and app icons on your devices.