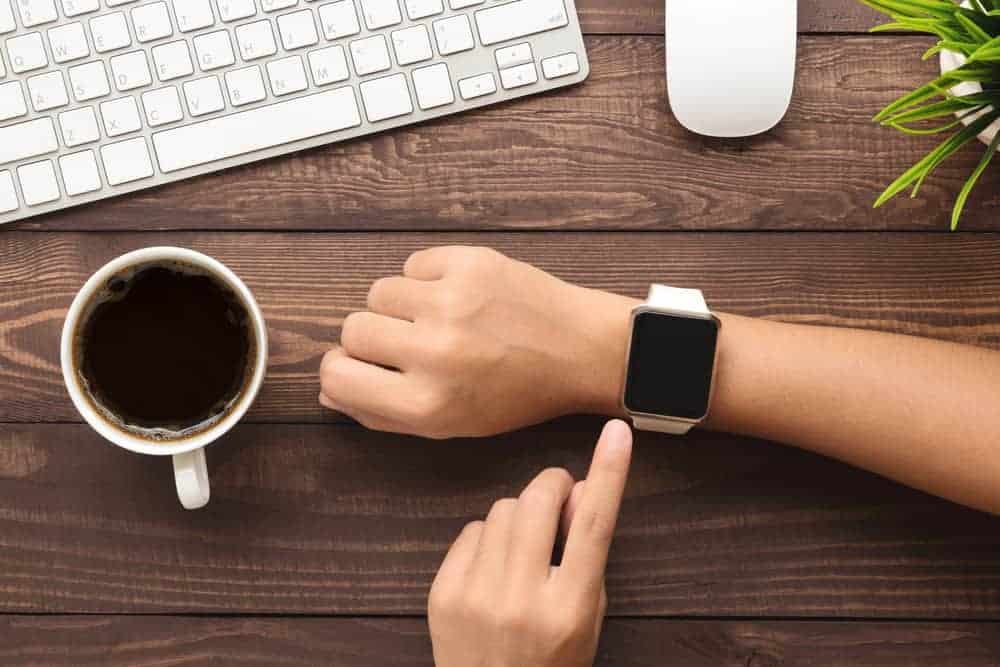 There are times when you do not want to receive loud notifications or times when you are in places that require your devices to be as silent as possible, yet you keep receiving not-so-quiet notifications on your Apple watch.
One good thing about the Silent feature on Apple devices is that the added vibration feature ensures you do not miss any call, message, or notification of any kind.
This article will teach you how to set your Apple watch to vibrations only on your apple watch or your iPhone.
How To Make Apple Watch Vibrate Only on Your Watch
Here's how you can make your Apple Watch only vibrate:
Access the Home Screen. By the right-hand side of your Apple Watch, press the digital crown to the home screen.
Navigate to Settings. You will notice the settings icon; click on it. The icon will appear as a small silver cog.
Navigate to the Sounds Settings. You will not see it displayed in the first few options. So, scroll down until you find Sounds and Haptics.
Set to Haptics Settings. Turn it on by clicking on the slider beside it. When it turns green, it means it is active.
Customize.
When you turn the settings on, it will be set as default. You can change it to prominent if you want to add emphasis to the alerts.
If you set it to Prominent, you will receive an extra tap/vibration that pre-announces your alerts and gives stronger vibrations.
You can also increase and decrease the strength of the vibration to your desire; you can set it in the Alert Volume. The alert volume setting works for both the Sound volume and Vibration intensity.
Scroll back up in the Sound and Haptics menu, and locate the Alert Volume option
Set as you desire from the lowest by the left to the highest by the right.
How To Set Your Apple Watch to Vibrations Only on Your iPhone
Before doing this, you should have connected your iPhone to your Watch. Here's what you need to do:
Open the Watch Settings on your iPhone. On your iPhone home screen, scroll until you see the Watch app icon, click on it.
Navigate to the Watch's Settings. After clicking on the Watch, there will be three options below in the home menu. Click on My Watch.
Customize settings. Tap the Sound and Haptics option, then turn on Haptics Alerts. You can set it to default or prominent.
How To Set to Vibrations Only for Phone Calls and Texts
You can set your Apple Watch to Vibrate Only when you receive calls and texts.
On your paired device, launch the Watch app from your home screen.
Click on the My Watch tab.
Scroll down and locate the Phone in the resulting window and tap on it.
Select the Mirror my iPhone option if you want the settings to be the same as your iPhone's.
If you want to customize the settings, select Custom.
Scroll down and locate the Alert section.
Turn off the sound and turn on the haptics icon.
Scroll down and locate the Phone.
Click on Custom and select haptics.
To set for texts, you have to follow a similar approach:
Go to the My Watch tab.
Scroll down and locate the message.
Select Custom > Alerts, Sounds, and Haptics.
Enable Haptic only.
Conclusion
Setting your Phone to Vibrate only is to minimize disturbance. If you still get disturbed by the frequent vibration, you can set your phone or watch to Theatre mode, Do not disturb, or reduce the vibration's intensity to the lowest.
Each process is easy to carry out. Go to the settings on your connected iPhone or do it directly on your Watch.
Frequently Asked Questions
Does setting my Watch on "Do Not Disturb" affect my iPhone?
If you do not put on the Mirror my iPhone feature, any setting on your Watch will not affect your iPhone. You can do the setting on either your Watch or iPhone without affecting your Phone.
Why does my Apple watch vibrate for no reason?
For every notification you receive on your iPhone, you will get one on your Watch. You can customize the setting if you don't want this.
Is the "Mirror my iPhone settings" only for notifications?
No, the setting is for everything you do on your iPhone – Putting it on do not disturb, for notifications, and likewise.
Does Silent Mode Still Vibrate on Apple Watch?
Yes. But you can set it to be totally silent if you want. You can do this in your settings, and when notifications come in, you will not receive a sound or vibration.