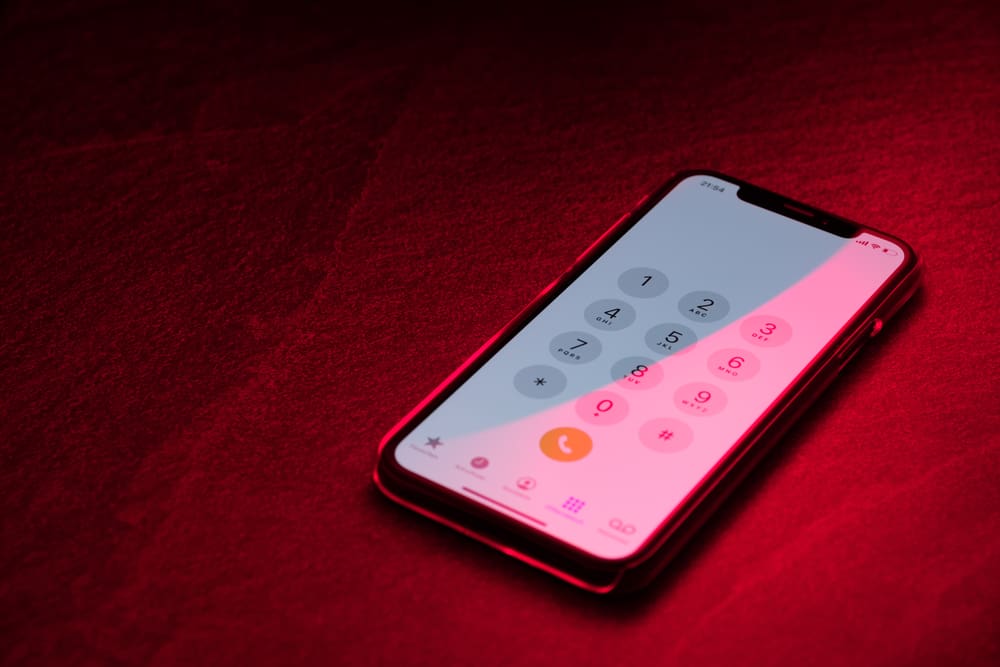 Have you been banging your head all over the internet just to know how to make an emergency call on an iPhone? Voila, your quest ends right here.
Emergency phone calls on iPhone are pretty easy to conclude. Press and hold the side and volume (up or down) buttons together. Keep it as it is until a slider appears. From there, drag the slider and wait for your device to get in touch with the emergency service providers.
iPhone users have always been a bit messy while employing emergency SOS, but not anymore. Keep reading as the following article holds answers to all your queries.
How To Make an Emergency Call on an iPhone
The emergency SOS on iPhone is a security feature that allows users to call local emergency numbers whenever in need. It offers a convenient way to alert emergency contacts in troubling situations. Among many other fascinating features, one thing that makes the iPhone's SOS feature stand out is its accessibility. No complexities, no unwanted formalities; making an emergency call is as flexible as you can wish it to be.
Although the steps involved are almost similar irrespective of the iPhone model you're using, a few things here and there differ slightly. I've divided the guide below into two parts to ensure you gain complete knowledge. First, I'll discuss how you can make an emergency phone call from iPhone 8 and its predecessors. After that, I'll shift my attention toward the older models.
Calling Emergency Services: iPhone 8 or Newer
If you own an iPhone 8 or newer variants, following the guide below will help you make an emergency call without hassle.
Boot up your iPhone.
After that, press and hold the side button with a volume button (up or down). Hold this position until the "Emergency SOS" slider pops up on the screen.
Drag the "Emergency SOS" slider towards the option of calling emergency services.
If you continue holding the side button with the volume button, even when the slider appears, you'll notice a countdown screen alongside some alert sounds. Your iPhone will automatically call the most fitting emergency service as soon as the countdown concludes.
Calling Emergency Services: iPhone 7 or Older
iPhone 7 owners can make an emergency call by following the below steps. Make sure you don't skip any, as it might lead to a void situation.
Boot up your device in case you haven't already.
Head to the side button or the one sitting at the top and press it five times. Soon, you'll notice the "Emergency SOS" slider.
Drag the slider in the direction that helps call emergency services.
The mechanism is different for the Indian iPhone 7 (or older variants). Instead of pressing five times, reduce the number to three. The phone will automatically connect to emergency services via phone call.
Disconnecting the Emergency Call
Now, you know how to make an emergency call from your iPhone. But what about disconnecting it? Luckily, the scenes with ending an emergency call are also pretty seamless and straightforward.
On iPhone 7 or older models, you'll see a "Stop" button; pressing it will terminate the phone call immediately. The owners of the newer orders (iPhone 8 or above) will have to act a bit differently. Instead of the "Stop" button, look for something that says "End Call". Tap it, confirm your action, and that's it.
Adding/Removing Emergency Contacts
Besides offering a seamless SOS functionality, Apple provides next-level flexibility for its users when choosing their emergency contacts. Yes, you've read that correctly. Whom to call in emergencies entirely under your control. In the next section, I'll walk you through the most accessible way of adding and removing your emergency contacts.
Here is how you can add a new contact to your existing emergency contact list.
Find and launch the Health app on your iPhone.
Navigate to your profile picture and tap it.
Look for the option that says "Medical ID". Click it and continue.
Tap the "Edit" button.
Scroll down until you find "Emergency Contacts".
Hit the "Add" button and pick the desired contact.
Input the relationship status before tapping the "Done" button.
To remove a contact, proceed as follows.
Boot up your device.
Find and launch the Health app.
Tap your profile picture.
Look for the "Medical ID" button. Tap it, followed by clicking the "Edit" button.
Walk through the list and hit the "Emergency Contacts" option.
Navigate to the contact you want to remove and tap the red marked delete button.
Tap "Delete" and save your changes by clicking "Done".
Wrapping Up
With that, we've reached the end of the discussion. I hope the whole concept of emergency SOS is not a stranger to your anymore. As you can understand, dealing with this feature is not an arduous task. Once you get hold of the working mechanism, maintaining the rest is just a cakewalk.