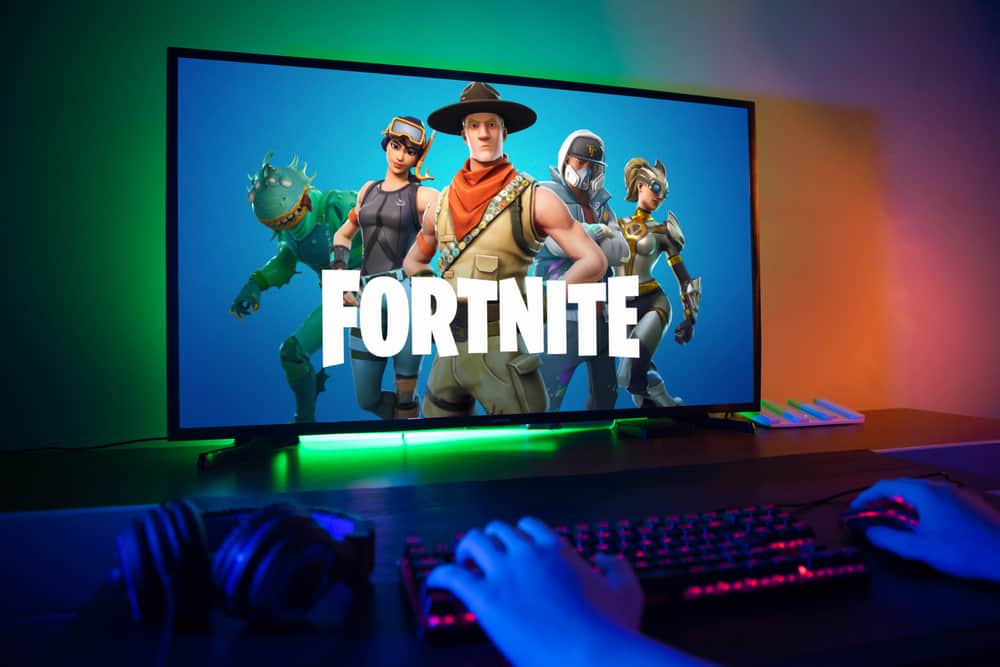 Fortnite is one of the most played games on the planet. Did you know? It has crossed 350 million users worldwide since 2020, making it the gamers' paradise. Millions of users enjoy this epic gaming experience on their personal computers. However, some players face issues such as low FPS and lags during their gameplay.
Poor gameplay often occurs due to incompatible system requirements such as processors, graphics cards, VRAM, and outdated drivers. Similarly, if you have been using the game in high resolution, changing it to the low will eventually improve performance, especially for the computers barely meeting the minimum game requirements. Also, closing the background applications on your computer, setting Fortnite to higher priority from the task manager, and using game mode on Windows can help.
We will discuss three methods. That can help optimize your Fortnite gaming experience. After reading this article, you can fix issues like lagging and low FPS. First, we will discuss how you can use performance mode to improve your gaming experience. After that, we will discuss best practices such as using in-game settings to apply lower FPS from the video settings and other useful tips. So keep reading this article to find out what works for you. 
Undoubtedly, most users face performance issues due to System Incompatibility. Not all can afford a quick upgrade to the next best thing in the Personal Computers industry. There should be another way to fix it.
Indeed, there are tons of ways to enhance your gaming experience. So without further ado, let's find out.
Method #1: Use Fortnite Performance Mode
The performance mode allows the game to run faster and at a better frame rate than ever. Players can access the scalable performance mode capabilities by going to the in-game settings menu. This mode gives significant performance improvements by lowering visual quality to reduce memory usage and the burden on the CPU and GPU.
How To Turn Performance Mode On
To use the Alpha Performance Mode, all you need to do is follow a few easy in-game steps:
Launch Fortnite on your PC.
Go to the Top-Right of the screen, and select "Menu & Settings".
Look for "Rendering Mode".
Set the "Rendering Mode" to the "Performance Mode".
Once you are done with these steps, you should restart your game to get the maximum out of this optimization feature by Fortnite.
Method #2: Change the Graphics Settings in Fortnite
First, follow the steps below to adjust the graphics settings:
Open Fortnite on your computer.
Select the "Settings" option from the drop-down menu.
Finally, navigate to the "Video Settings".
Use the lowest graphics settings possible, for example (low FPS from such as 60FPS)
Click the "OK" button.
Restart the game.
These steps can save you time from fiddling with your computer's Windows settings or wasting time on steps that don't work. Because high graphics can be difficult on machines with 6 GB of RAM and Core i3 processors, it can slow down performance.
Method #3: Fixing Your OS to Optimize Gaming Performance
The gaming technology keeps on improving. The updates by the manufacturer have become a new norm. Similarly, the manufacturers of your machines also want to cope with the improved technology. So they, too, release updates nearly every month. Thus, it would be best if you always considered an OS Update.
To Install Latest Updates:
Go to "Setting" > "Update & Security" > "Check for updates".
If your system is not registered, it can cause unnecessary in-app issues.
Quick Tips to Optimize Gaming Performance
Here are the two important tips which can help fix your problem:
Tip #1: Manage Power Settings
This solution is not as efficient as a system upgrade because some users experience a little improvement during their gameplay with the following power setting applied to their systems. While others notice nothing new, it is still a step further to better optimize to have an enhanced gaming experience.
To modify your power settings, go to "Control Panel"> "Hardware and Sound"> "Power Options".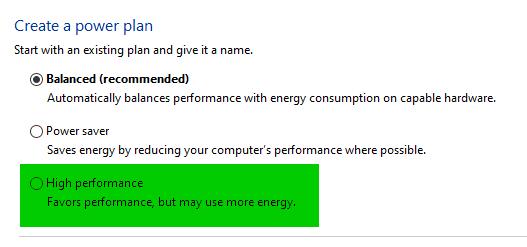 To optimize better use, always use the "High Performance" mode. Besides, you can also customize your power plan on the same setting page. According to the manufacturer, using Power Mode will increase your PC's performance at the expense of higher energy usage and temperature. Please note: Activating this Windows 10 optimization on desktop computers rather than laptop computers is recommended.
Tip #2: Use Game Mode
The Game Mode disables background tasks such as updates and application notifications while you're playing, resulting in a more consistent gaming experience. Also, with the game mode on, resources will be managed to get the best frame rate if your PC supports Game Mode.
To get to this setting:
Go to Start Menu.
Type "Game Mode" to manage your power to gaming preference.
Tip #3: Use a Powerful Tool to Update Drivers
Graphics drivers are software packages that allow a computer's graphics card to interface with the operating system. The graphics technology keeps on improving day by day. So the manufacturers also release the updated drivers' incompatibility with hardware and software of the latest technology. Therefore, you need always ensure that your graphics drivers are up to date to get a smooth Fortnite experience.
For the sake of this tutorial, we have created a demonstration for you using a popular driver update tool, Drive Easy.
You can download this software from Download Drive Easy Setup. After the downloading is complete, launch the software and click scan:
Likewise, you can also go to the official support pages of your system's manufacturer. Most of these manufacturers provide drive updates. Find out more on the following links:
Conclusion
This article focused on ways gamers can improve their Fortnite gaming experience. We highlighted the most common gaming difficulties and provided examples of how to solve them. According to our findings, system incompatibility, such as low RAM, CPU core, GPU card, outdated system level, and in-game settings are the leading causes of poor gameplay.