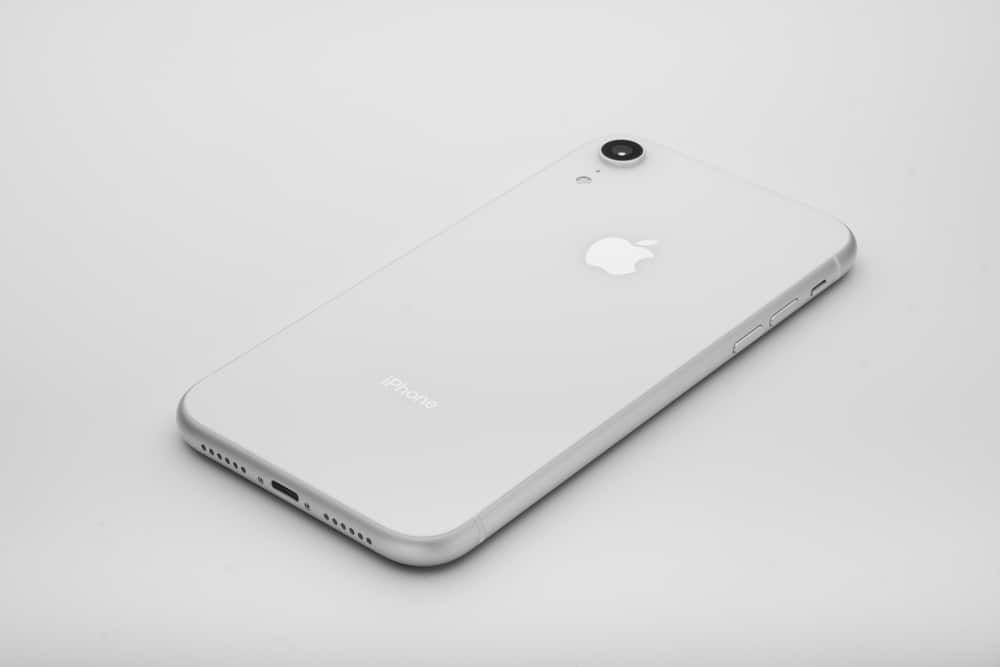 When you are attending a class or in an important meeting with a client, you can mute the notifications, texts, and calls sounds on your iPhone. However, you may want to receive all the alerts without audio to check them out later.
To make your iPhone silent, flick the Ring/Silent switch to the left side of your device. Alternatively, use volume buttons, turn off the vibrate switch, or turn on the "Do Not Disturb" Mode. You can even configure the settings of specific apps to make them on your iPhone.
We took the time to write a detailed guide on making iPhone silent with step-by-step instructions and why you should consider doing this.
Why Is It Important To Make iPhone Silent?
There are multiple reasons why it is often essential to make iPhone silent. Here are a few of them.
Remain focused while attending meetings, screenings, classes, and other important events.
Sleep in peace.
Take a break from the sound of continuous messages, notifications, calls, etc.
Spend quality time with friends and family without getting disturbed by your phone's notifications.
Making iPhone Silent
Wondering how to make iPhone silent? Below are 5 step-by-step methods to help you avoid getting distracted by your phone on essential occasions.
Method #1: Putting iPhone on Silent Mode Using the Ring/Silent Switch
You must put your iPhone in Silent Mode to mute all alerts and notifications. Here is how.
Flick the Ring/Silent switch above the volume buttons on the left side of your iPhone.

The switch will show an orange indicator, notifying you that the phone is on Silent Mode.
If you want to un-silence your iPhone, reverse your actions by flicking the switch again. The device will notify you that your phone is in Ringer Mode.
An alarm set using the iPhone Clock app will go off at the appointed time, ignoring the Silent Mode.
Method #2: Using Volume Buttons To Silence iPhone
Volume buttons cannot completely put your iPhone in Silent Mode, but they can silence the iPhone ringer. Here is how.
Move your hand to the left side of your iPhone to locate the volume buttons.
Keep clicking the bottom button to turn down the volume.
This will turn down the sound when you use an application that plays sounds and will silence the ringer volume.
Method #3: Turning Off Vibrate on Silent Mode
If your iPhone is on a hard surface, vibration sounds make almost as much noise as the ringer. To turn it off, follow these steps.
Open your iPhone and tap on the Settings app.
Go to "Sounds & Haptics" below "Notifications".
Turn off the toggle for "Vibrate on Silent" to stop your iPhone from vibrating while in Silent Mode.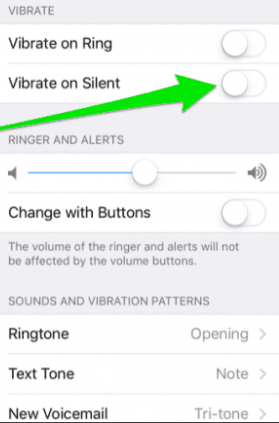 Method #4: Putting Specific Apps on Silent
Check out the instructions below to mute the sounds of specific apps on your iPhone.
Open your iPhone and go to Settings > "Notifications".
Tap on the apps you want to put on Silent Mode.
Switch the "Sounds" toggle to the off.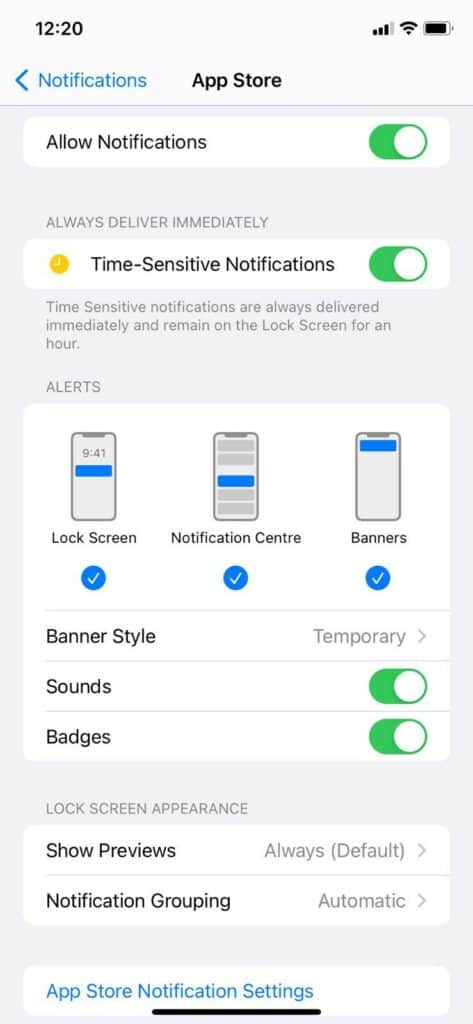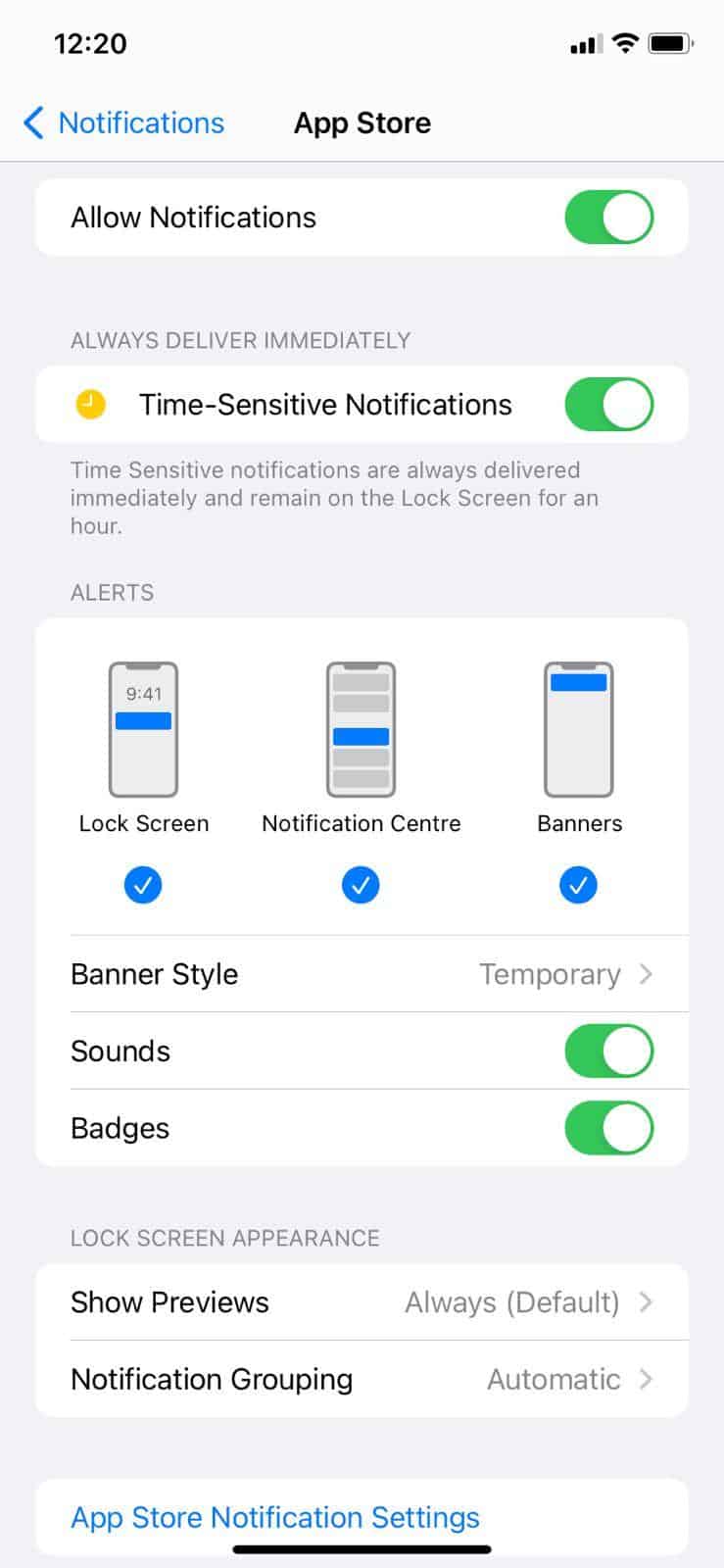 Using Do Not Disturb Mode
To temporarily blocks all noises, vibrations, notifications, and lights on your iPhone, turn on the "Do Not Disturb" Mode. Here is how.
Open your iPhone and go to Settings > "Focus" > "Do Not Disturb".
Switch the Do Not Disturb toggle to on.
Alternatively, open the notification center by swiping down or up from the bottom. Then, tap on the crescent moon button to activate the "Do Not Disturb" Mode.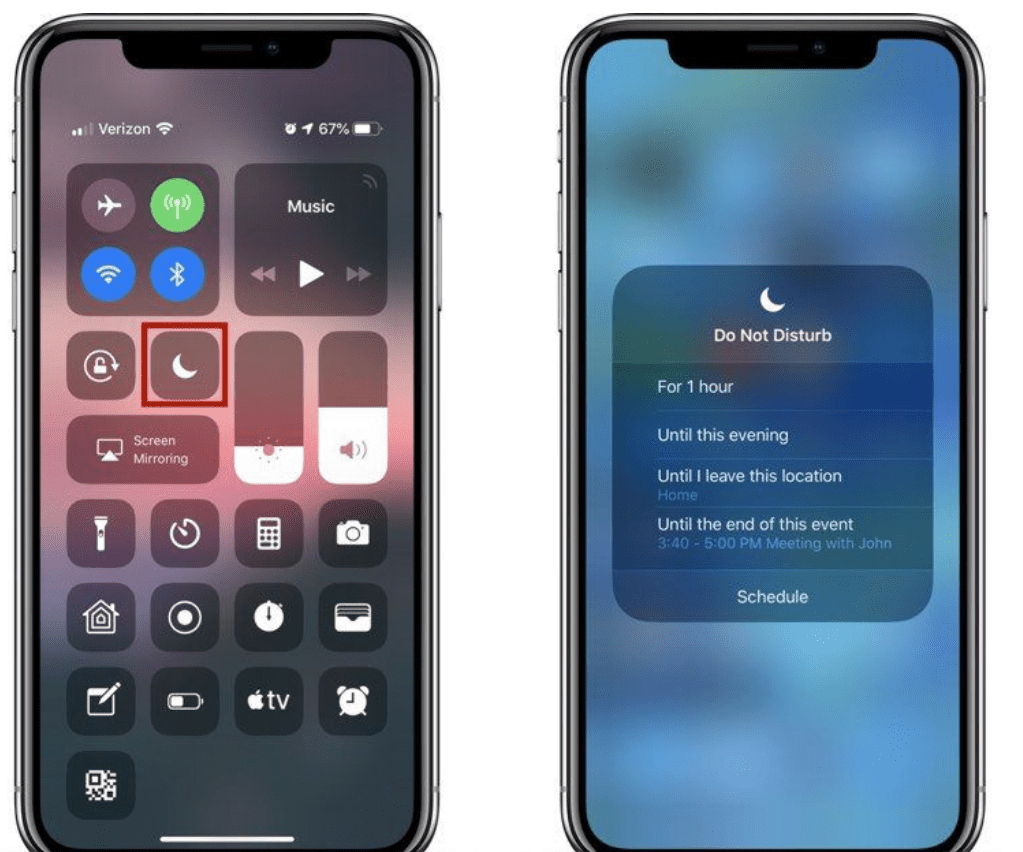 You can set up "Do Not Disturb" Mode on a schedule or manually turn it on and off.
Summary
In this guide on how to make an iPhone silent, we have looked into why it is often vital to turn your iPhone to silent mode and how it is possible to use multiple methods.
Hopefully, now you can mute your iPhone sounds when needed.
Frequently Asked Questions
How do I set the ringtone or text tone for a contact on iPhone?
To set a ringtone or text tone for a contact, open the Contacts app and tap on a contact's name. Next, tap "Edit" in the upper-right corner of the person's contact card. Tap ringtone or text tone and select a new sound. 
How do I take a screenshot on my iPhone?
To take a screenshot on iPhone, press the side button and volume up button simultaneously, then quickly release both buttons. A thumbnail will appear temporarily in the bottom left-hand corner of your screen; tap it to open the screenshot.