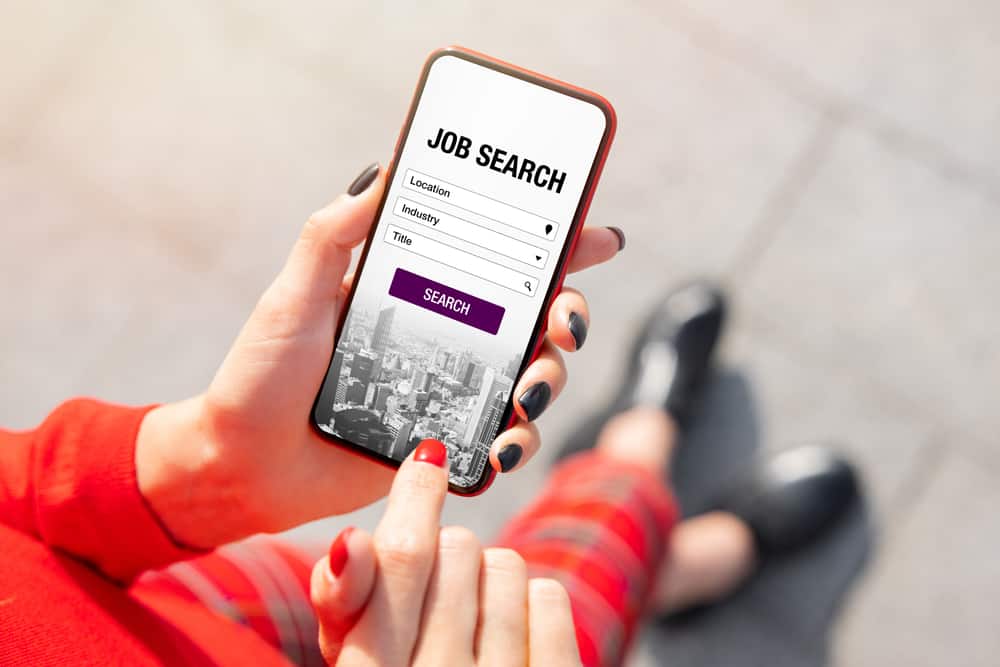 If you're looking for a fresh challenge or are unemployed, creating a resume should be the first step toward finding your dream job in today's highly competitive marketplace. Because of this, you need to make your resume stand out to make a superb impression on your potential employers. 
Fortunately, today this doesn't mean you have to sit down in front of your computer to compile your resume because you can do this using your iPhone. This convenience means you can send a resume to an employer even while on the go, and detailed below are the simple steps to follow. 
In addition, we'll take you through some of the best apps you can use to create a resume on your iPhone. With that said, let's get started!
How Can You Make Your Resume Using Your iPhone?
When looking to create a resume using your iPhone, here's a step-by-step guide you should follow during this entire process:
Step #1: Go to the App Store 
You need an app to create a resume on your iPhone. Therefore, you should head to the App Store using your iPhone to start locating your preferred resume-building app. Thanks to the App Store's fantastic interface, you shouldn't have any problem navigating through this platform.   
Step #2: Download the Resume App 
Once in the App Store, you'll come across numerous apps you can use to make your resume. All these different resume apps on the App Store can be downloaded on any iPhone phone, from the earlier models such as the iPhone 5s to the latest versions like iPhone 13. 
Take your time to scroll through the different options and download your preferred choice. But before you can start the download, you'll need to make sure that you've entered your Apple ID and individual passcode. 
Step #3: Launch the Resume App 
After the Resume app has been successfully installed, launch it to be able to start writing your resume. Click on the plus-minus sign (±) to create a new page and tap on it to enter further information. 
Step #4: Go to the Contact Information 
Once done writing your resume, go to the next step, entering your Contact Information. You can also go to the "Cover Letter" section but entering these details is usually optional. 
Step #5: Go to Sections 
The "Sections" tab is the next step to follow, and here you'll be required to enter several details, including:
Objective
Education 
Key Qualifications
Work Experience 
References   
You can alter the order in which these details appear in the "Sections" tab by clicking the "Edit" button. This way, you'll be able to add or delete a tab or change a tab's position either upwards or downwards. 
Step #6: Go to the Complete Section 
After entering details under the "Sections" tab, go down to the "Complete" section to find two essential features. The first enables you to alter "Text and Margins," while the second is to submit your Resume. 
Since you're now done filling your resume, make sure to save it and the different available options to consider, including:
DropBox
iCloud Drive
Google Drive 
OneDrive 
Once saved, you can subsequently send it via numerous platforms such as Email or WhatsApp. Also, you can use AirPrint Printers to generate a printed PDF copy. 
What Are the Best Apps on iPhone To Make a Resume? 
Here are the two best resume apps available for iOS devices.
Resume Star App 
This app is one of the best picks you should consider when looking to create a resume quickly. It features numerous formats, templates, and standard fonts that are very popular. The available templates are exceptional, with complete sections to ensure your resume looks appealing and stands out from the rest. 
Another thing about the Resume Star app is that it allows you to design a customized template if you don't find the available options very pleasing. After that, you can preview the details of your resume, such as personal information or job experience, while you go about adding them. 
You can also alter the margin and font sizes according to your unique preferences. In addition, it's easy to add, drag and drop, edit, or delete sections on your resume with ease. Once you're done creating your resume using the Resume Star app, you print, email, or post it online. 
Resume Builder By Nobody 
You should also consider this app when looking to make a resume on your iPhone. It's a great choice, especially if you don't want to deal with the headache of organizing the templates when writing your resume. Instead, this app allows you to concentrate on entering the appropriate content before worrying about the design and format.
The Resume Builder by Nobody incorporates numerous exciting features, including:
Flexible Editor 
AR Preview 
Live Preview 
PDF Export 
You can get it for free or pay for a Pro version which costs around $15/year. 
Summary 
The first step toward landing a job is creating an outstanding resume that gives you a competitive edge. And today, this doesn't require you to use your computer, and you can also make your resume using your iPhone. 
If you didn't think this is possible, highlighted above is a comprehensive step-by-step guide you should follow when making a resume on your iPhone. In addition, we've also added the bonus of outlining resume apps available on the App Store that you can use.