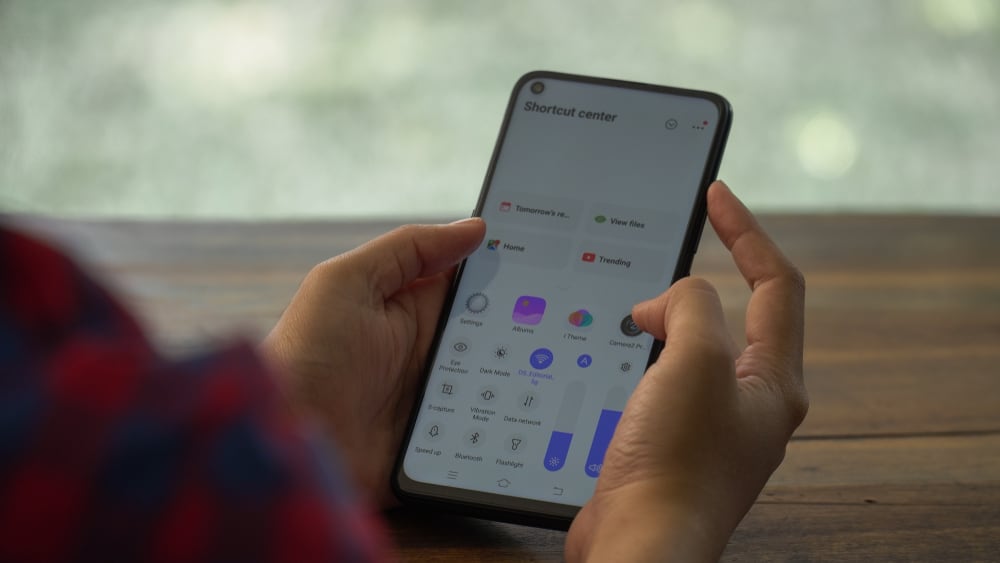 Android phones are flooded with different photo editing features. Users can even enhance their photo editing experience by installing third-party applications. However, even after so many years, there's no single toggle on Android phones that can mirror or flip an image. So what options are there to mirror an image on an Android device?
The best method would be to install and utilize a third-party photo editing app from the Play Store than can mirror an image. If you don't want to download an app for some reason, you can also flip an image using different online software available on Google. Moreover, there's an in-built Android feature in the camera settings that automatically takes flipped selfies when turned on.
The problem is that this flip selfie feature is unavailable for the rear camera. However, you don't need to worry because, in this article, we will walk you through all the methods of flipping an image on an Android device.
The steps are straightforward, so even a regular person could pull them off. So, let's take the Android route for flipping the images on your device.
What Is a Mirrored Image?
Many people confuse a mirror image with a rotated image, but there's a difference. A mirror image replicates the original image with its elements reversed. It's just like you would see a picture in a mirror. In contrast, a rotated image will only change the direction of the image.
We always observe a mirror image of ourselves in a mirror that is different from what we look like. That's why people want to mirror an original image so it would look normal to them.
With that cleared, let's move toward the methods of mirroring an image.
Method #1: Using Snapseed
Many different image mirroring applications are available on the Play Store, but Google's Snapseed is the best option. It provides many editing features, including mirror images and an ad-free experience. Here's how to use it.
Launch the Play Store on your Android device.
Search for "Snapseed" in the search bar and click "Install".
Launch the app and click the large plus (+) icon in the center of the screen.
Allow media access to the app and select the image you wish to be flipped.
Select "Tools".
Select the Rotate tool from the tools menu. The Rotate tool offers a horizontal mirror option and a rotate option.
The image will be flipped horizontally when you only click the first button. If you choose both options simultaneously, the image will be vertically flipped.
An online software takes a lot of time to mirror even a single image. If you have a bunch of images to be flipped, you should install an application like Snapseed to save time and effort.
Method #2: Online Software
If there's not enough storage on your Android device or you don't want to install any application, you can opt for an online image mirroring software. You might have difficulty using online software because it is loaded with unnecessary ads and consumes more time for image processing.
We have already found the best software for you, and here are the steps to flip your image online.
Open Google Chrome on your Android device.
Search for online image mirroring software such as ResizePixel.
Once you open the website, click "Upload Image".
Choose the picture you wish to be flipped.
Click "Mirror", and your flipped image will be ready to download.
The Bottom Line
Android phones offer many photo editing features, but you cannot directly mirror an image on your Android phone. However, many other options exist, such as using a third-party application like Snapseed or online software like ResizePixel. If you want to mirror many pictures in less time, you should always install a mirroring application.
Online programs take much longer to process images and are filled with annoying ads. In this guide, we have mentioned every detail to mirror an image on your Android phone. We hope that it has helped you and answered all your queries related to the topic.
Frequently Asked Questions
Can I use Google Photos to mirror an image?
Even though Google Photos is the most popular gallery app with exciting photo editing features, mirroring images is not one of them. You can crop or rotate an image but the flipping or mirroring image option is not available in Google Photos.
How do I mirror a selfie on an Android phone?
You don't need any application or online software to flip the selfies captured from your Android phone. Head into your camera settings and find the option "Mirror Front Camera" or "Flip Selfies". The name of this option may vary depending upon the manufacturer of your device.