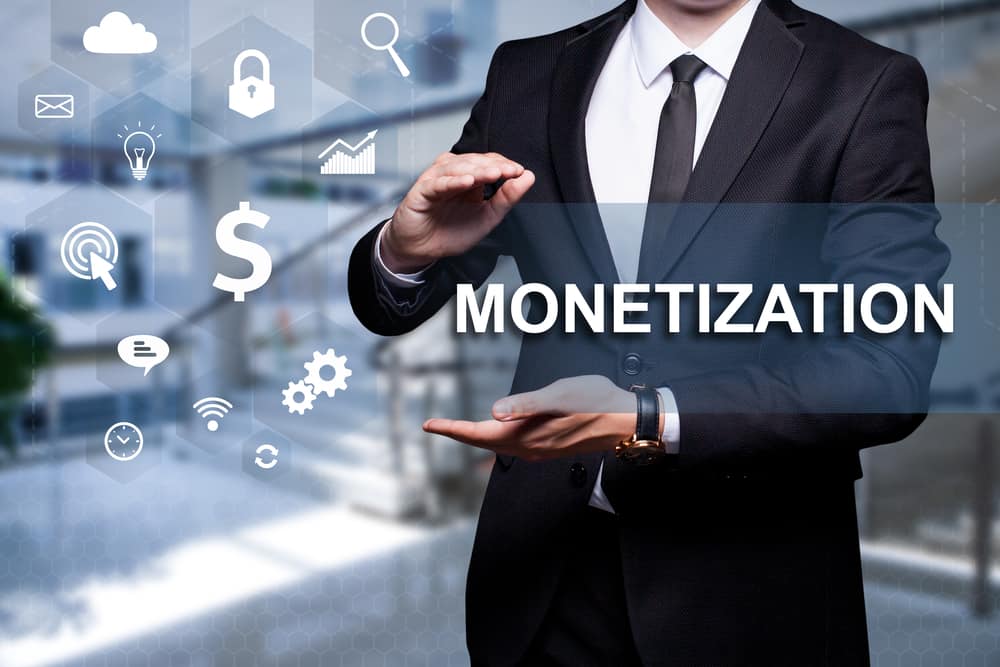 After successfully creating an excellent mobile app for your business to interact better with the customers, it's finally time to move to the next step, i.e., monetization. This can act as a source of additional income for you.
You can monetize mobile apps by using in-app advertising, partnerships and sponsors, and free and premium versions, also known as the Freemium business model.
We took the time to write an easy guide on what is mobile app monetization and what are some purposes of it. We have also looked into some effective strategies to monetize mobile applications.
What Is Mobile App Monetization?
App monetization is a process used to generate revenue from your app users. It comprises numerous strategies, of which some are more suitable for certain apps than others.
Some people focus on one particular monetization aspect, while others cover several opportunities.
As an app developer, you will always look for ways to generate cash from your application with any method to help you put more money in your pockets.
Purpose of App Monetization
The main purpose of app monetization is to keep the user experience intact, generate revenue from your apps, and sell the app for free to offer it as a premium service later.
Monetizing Mobile Apps
Monetizing your mobile app to generate revenue is not as complicated as it looks. However, our step-to-step guide will provide you with the necessary assistance and help you with this in a few simple steps.
Now that you know what app monetization is and why it is important let's move toward the three simple strategies for monetizing mobile apps.
Method #1: In-App Advertising
In-app advertising is one of the most famous methods among app owners to generate revenues from mobile apps. Here are the steps you need to follow to head toward in-app monetization.
Step #1: Sign In to Google Account and Display Campaigns
First, sign in to your Google Account. Go to the upper left corner of the screen and click "All." You will see a drop-down menu appearing in front of you. Choose "Display Campaigns" and select "Apply."
Step #2: Add and Edit Placements
Select "Placements" from the page menu located on the left. Click the pencil icon or edit icon and choose "Edit Placements."
Step #3: Choose an Ad Group
Choose an ad group and select a campaign. Next, add the ad group you want to modify from all the available ad groups.
Step #4: Select App Categories & Target Apps
If you want to target specific categories, choose "App Categories" and select the categories you want. For targeting particular apps, click "Apps" and search for the one you want by name.
Click "Save," and you will finally be able to add in-app advertisements to your mobile application.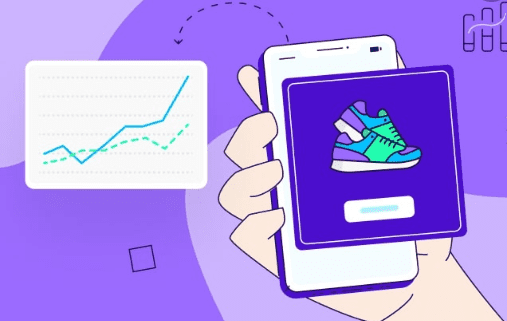 Method #2: Via Sponsors and Partnership
Another strategy that can help you set up your monetization game is securing sponsorships and partnerships with brands. Follow the steps below while searching for sponsors and partners for your mobile app.
Step #1: Research Capable Sponsors
First, do market research and find sponsors and partners whose goals align with yours. Ensure that your values and audience match theirs before proceeding.
Step #2: Prepare a Brand Pitch To Appeal to Sponsors
Once you shortlist the potential brands, prepare a pitch highlighting the critical elements of your brand. Define your capabilities and potential and weave them together to tell a story. This will appeal to eligible sponsors.
Step #3: Feature Incentives
Make a plan and let the brands know of the benefits they will get out of the sponsorship. Provide them with examples of how you can boost their visibility and what will be included in the package, such as social media content, videos, goodies, etc.
Step #4: Reach Out to Developed Organizations
To boost your app's user base and build trust among audiences, join hands with established organizations that have a positive reputation in the market.
Step #5: Use Numbers/Statistics for Legitimacy
Numbers and statistics can have a significant impact on companies. Back up your pitch with data to legitimate it and increase your chances of getting the sponsorship
Step #6: Build a Connection
For a good relationship, a good start is highly crucial. Invest your time and effort in knowing more about your potential sponsor and build a connection over shared interests.
Even if a brand refuses a sponsorship, keep its contact with you and follow up later. Sometimes a no means no for the time being. So, keep on trying and turn it into a yes.
Method #3: Using Free and Premium Versions
The Freemium business model, also known as free and premium versions, is one of the most popular ways of app monetization. Here is how you can use this method to upsell your application.
Step #1: Define Your KPIs
Defining the KPIs will allow you to reach the target faster. The primary purpose of Freemium models is to extend to a larger audience. Considering the KPIs like cost per acquisition channel (CAC), churn, retention rate, etc., will help you in this. You will be able to bring the non-paying users back and turn them into paying users.
Step #2: Provide Users With a Free Trial Period
The switch between free and paid versions is a bold step for app users. To make the transition smoother for them, provide them with free trials to help them understand the premium version. These trials will assure them that the paid features are worth paying for, making it easier for them to decide.
Step #3: Don't Ignore the Free Version
After introducing the paid version, don't deviate your focus from the free variant of the application. For a user to move to a subscription plan, it's imperative to like the free version, its UX design, etc. Thus, ensure that your mobile app's free and paid variants provide a positive user experience.
Step #4: Do Market Research
Once you set your feet in the monetization game, it is crucial to keep up with the market trends. Keep an eye on the features provided by your competitors in both the free and paid apps. Try to include additional features even in the free app to provide a more comprehensive service to the users.
Keep a record of the accurate subscription data to manage the service goals correctly.
Summary
In this write-up on monetizing mobile apps, we have explored the meaning of app monetization and its purpose. We have also looked at multiple ways or strategies to upsell the app via monetization.
Hopefully, one of these methods has worked for you, and now you can successfully generate revenue from your mobile app. Keep on updating the strategies and try to introduce new features in your app now and then so it never gets old. Happy Monetization!
Frequently Asked Questions
Do apps make a lot of money?
Around 16% of Android app developers make over $5,000 per month, while 25% of iOS developers earn more than $5,000 a month via their app earnings. So, if you are thinking of monetizing your app, keep these figures in mind.
Do apps make money per download?
The paid apps earn some money per download, unlike free apps that don't charge a single penny. However, paid apps earn more because of their loyal user base and perceived value.