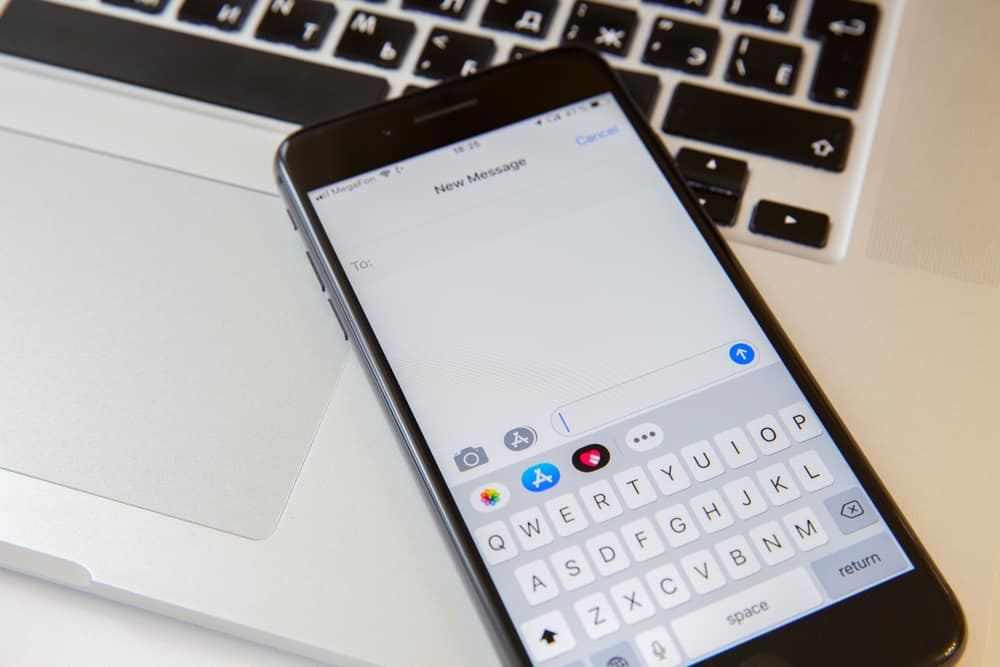 The internet has become integral to almost everyone's life today, and children are no different. Children today are exposed to the internet at a very young and naive age.
Due to the internet's unrestricted nature, children might get exposed to harmful content. 
Most importantly, though, the internet enables people to connect very easily. That sounds enticing for adults but not so much for children; no one wants their younger ones to talk to strangers online. With child predators potentially just a text away, it makes sense that you would want to monitor your child's text messages. 
This task can seem daunting when iPhones are in question. Fortunately, you can monitor the messages on your child's iPhone effortlessly. There are three ways to monitor text messages on an iPhone. You can either forward the messages, use iCloud sync, or use third-party apps.
We will cover all of these methods in this article, so you can make your child's online interactions safe.
Method #1: Forwarding Messages
You can use the iPhone's iMessage feature to forward yourself any messages present on another iPhone whose messages you need to access.
This method requires you to know your child's Apple ID credentials beforehand; otherwise, the message forwarding can't be set up.
Here's how you do it.
Go to Settings and tap "Messages".
Go to "Send and Receive"; all the numbers you have access to should be listed here.
Tap "Use your Apple ID for iMessage", and a prompt should appear. 
Choose the "Use Other Apple ID" option.
Return to Settings and tap "Messages" again.
Enable the "Text Message Forwarding" feature.
Now, you can choose the device to which you want all these messages to be forwarded. You will be provided a code to enter into your iPhone to enable the whole thing. 
But there's a catch, all the messages from your child's iPhone can fill your iPhone up quite quickly, or the constant notifications from your child's phone can also be annoying.
Method #2: Monitor Messages Through iCloud Sync
If you're using iOS 12 or later, you can use Apple's cloud message sync feature. Additionally, by enabling iCloud syncing, you can access more data than just messages.
This method is probably the best as most of the work is done for you by iCloud.
Here's how to enable iCloud message sync.
Go to Settings.
Tap "iCloud".
Toggle "Messages" to on in the "iCloud" menu. This will sync these messages on all devices running the same iCloud account.
There's a catch. Since the iPhone will run the same iCloud with sync turned on, your messages may also appear on your child's phone.
Method #3: Using Third-Party Apps
If you want to be super discrete and also want some additional features, then you can use a third-party app. Though many excellent tracking and monitoring apps are available, we will only focus on the three most popular apps: Spyic, Highster Mobile, and Qustodio.
These apps offer more than just text monitoring. From location tracking to web filtering, these apps offer great tools at your disposal.
Spyic
Monitoring apps very rarely offer the features that Spyic has to offer. The best part about Spyic is that you never have to download it on the target iPhone as it uses iCloud sync to retrieve information. It essentially uses the same method we have discussed earlier, but it does all the work for you and sorts hundreds of messages, so you don't have to. Spyic can also retrieve call logs, contacts, and even real-time locations. 
The only downside to using this app is that it is paid and is a bit pricey at $39.99 per month as of writing. But if safety is your priority, this isn't a terrible investment.
Highster Mobile
You can use the Highster app to track SMS messages on your child's iPhone seamlessly. Additionally, this app offers many tools, such as remotely activating the camera on your kid's phone to observe their surroundings.
You can install this app on the target phone, and it automatically gathers data and uploads it to a dashboard that you can access anytime through your PC to view the data uploaded.
The Highster app is paid but is relatively cheaper and offers text message monitoring in its basic subscription, which is $4.99 per month as of writing.
Qustodio 
Though most monitoring apps are paid, Qustodio isn't; this is what makes it stand out. Qustodio offers many features for free, including monitoring text messages. 
The paid version is also cheap, costing $4.58 a month for the basic package. As of this writing, it offers advanced parental controls like screen time management, which every child today needs to have.
What About Social Media App Messaging?
We can track text messages all we want, but a reality we have to face is that most of the messaging in today's world is now done on social media apps. These apps value their privacy and data protection; for some, these are their selling points. Tracking messages for these apps isn't easy.
But before you lose hope, there is a way, and—although expensive—it will also enable you to track messages inside these apps.
Out of all the apps we discussed, only Highster Mobile offers this tracking and currently only with their pro subscription, which costs $7 per month as per writing this.
If you want to monitor social media apps, you will have to spend that money. But, at least you'd be satisfied that your kid is safe, and that's a win!
Summing Up
There you go, all the ways to track messages on an iPhone. Is it not as complicated as you thought it would be? 
If you do the settings by yourself, make sure you follow all the steps correctly. Otherwise, you can save yourself the hassle and use any apps mentioned to monitor text messages on an iPhone.