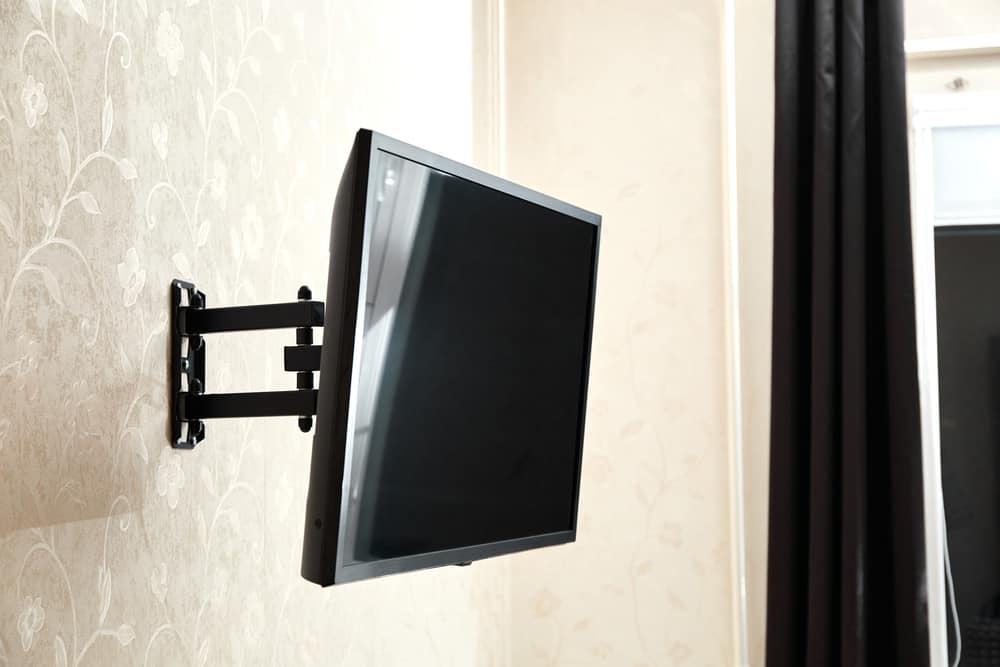 A small work area can look untidy without a proper arrangement of furniture, tools, and accessories. But even if space isn't an issue, making the room appealing can create that perfect working environment. A popular trend now is to add a VESA mount to a monitor and mount it to a monitor stand or arm for aesthetic and space-saving purposes. But what if your monitor isn't VESA compatible? How can you mount a monitor without VESA?
There's only one reliable way of mounting a non-VESA monitor: purchasing a VESA adapter kit. There are many of these kits on the market. Thus, you'll find one that works well with your monitor model in weight and measurement.
In this guide, we'll tell you where to buy a kit for your monitor and (most importantly) the steps to mount it. So, let's kick things off!
Where To Buy a VESA Adapter Kit
Vesa adapter kits are available in large numbers in the market. You can find one at your local electronics store or buy it online. Buying online is more advantageous. You're likely to purchase at a discounted price and choose from many brands. Additionally, you shop from the comfort of your home or office at any time, not forgetting that the delivery can be made right on your doorstep.
Visit any reputable online store like Amazon, and you'll find an adapter kit specifically made for your particular monitor model. Some adapters are universal, meaning that they will fit most flat-screen monitors. 
How To Mount Monitor Without VESA
Step #1: Find the Tools
Ensure that you have all the tools you need for the mounting. You'll need a suitable VESA adapter kit, a wrench, and a screwdriver. Once you have these three tools, you can move on to the next step.
You must check the VESA adapter's specifications to ensure it supports your monitor without a problem. Pay attention, particularly to the weight and dimensions of your monitor. 
Step #2: Remove the Base Stand
You must remove the base stand of your monitor. Be careful not to damage or scratch it while you do that. The screws of some base stands are inside the monitor, which increases the chance of damaging it if you're not keen.
Step #3: Attach Your VESA Adapter to the Arm Mount
The VESA adapter makes it possible to mount your non-VESA monitor. Screw the adjustable clamps in the fixed plates. Now fit adapter screws into the VESA holes on the mount. After that, adjust the length of the bottom and top plates to fit the size of your monitor.
Step #4: Mount Your Monitor
Hoping that you've completed the steps above successfully, attach your monitor to the VESA adapter. That's it!
Your monitor might slip from the adapter kit. Use anti-slip rubber pads between the monitor and the adapter plates if you see any slipping signs. These pads will keep the monitor firmly attached to the adapter.
Conclusion
The above was our guide on how to mount a monitor without VESA. We've mentioned that the only reliable method to mount a non-VESA-compatible monitor is to use a VESA adapter kit.
Mounting your non-VESA monitor using this kit is straightforward. It involves four simple steps we've explained above – Find the Tools, Remove the Base Stand, Attach your VESA Adapter to the Arm Mount, and Mount the Monitor. So, you don't have to buy a new screen. Purchase the kit, and the problem is solved!
Frequently Asked Questions
What's the meaning of VESA 100 x 100?
VESA 100 x 100 means the distance of 100 millimeters between each hole on the back of a monitor. In other words, it means that the vertical and horizontal intervals of the screw holes are both 100 millimeters.
Are all monitors mountable?
Yes, you can mount any monitor. Modern monitors include a mounting plate or holes on the back (VESA standards). That makes it easy to apply monitor mounting accessories. Even older monitors without this set are still mountable with the help of the VESA adapters.
Can I use a TV mount for a monitor?
Yes, (with the VESA standards), you can easily attach a monitor to a TV mount for the table or the wall. You only need to ensure that the mount is compatible with the monitor in weight and size.
Are computer monitors universal?
Any monitor from any brand can work with your computer as long as the connecting ports match. You can even use modern TV sets as a monitor as most of them come with HDMI, VGA, or DVI inputs. 
Should I wall mount my monitor?
Mounting a monitor on the wall offers a lot of benefits. First, it's aesthetically pleasing. Second, proper mounting and arrangements of monitors can maximize your space by eliminating the clatter created by wires and cables. Mounting your monitor makes your workspace appear neat.