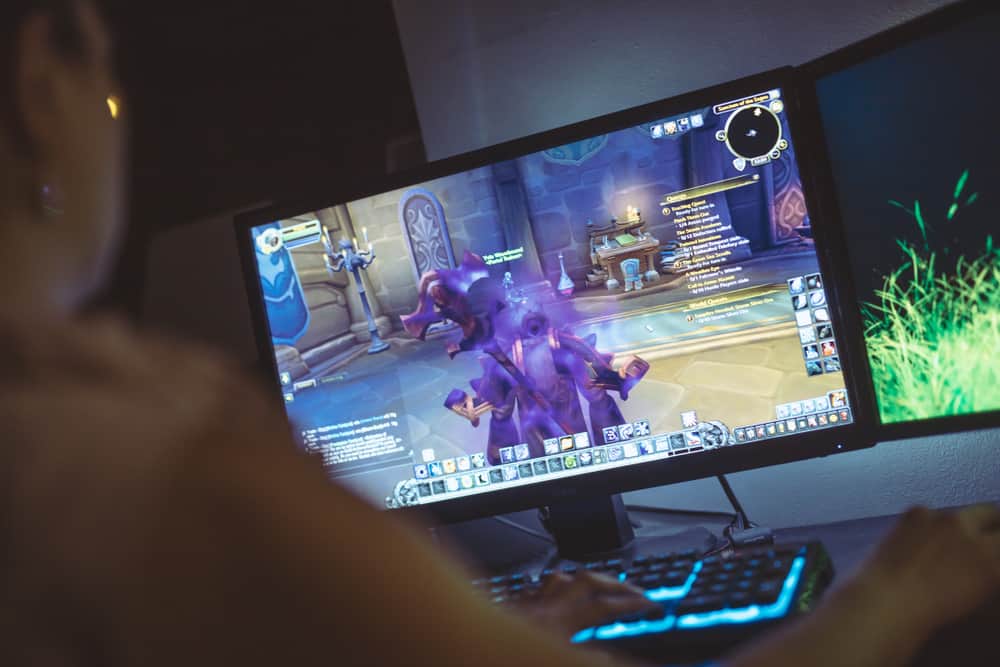 World of Warcraft (WoW) is one of the most popular Blizzard games, alongside Call of Duty Warzone, Vanguard, Cold War, and Call of Duty Modern Warfare. And while these games are exciting to play, they take up a lot of storage space, typically needing more than 10 GB. Because of this, your PC will likely run out of storage space.
But fortunately, when this happens, you can transfer the World of Warcraft game to your solid-state drive (SSD). This way, you'll notice an improvement in your PC's overall performance, making the WoW game much more exciting. Here are the three methods you should follow when moving the WoW game to the SSD.
• Relocate the game folder.
• Change the installation settings.
• Use a third-party app.
By following these methods, you'll be able to move World of Warcraft to the SSD without breaking a sweat. Continue reading to learn more about the steps you should follow for each method.
In addition, this article will look at some of the frequently asked questions relating to World of Warcraft. Let's not waste any more time and get right to it.
Method #1: Relocate the Game Folder
The simplest way to move the World of Warcraft game is by moving this game's folder. Here's a look at the steps you need to follow when doing this.
Switch on your laptop or PC.
Launch your computer's primary drive, called Local Disk (C:).
Go to the "Program files (x86)" folder and open it.
Scroll through the folder to find the World of Warcraft and once you do, copy the game's folder.
Paste the game's folder to your SSD.
Method #2: Change the Game Settings
Another method to follow when moving World of Warcraft is altering the game settings. Here's an overview of the steps to follow.
Find the location of World of Warcraft on your computer.
Copy the game's folder and paste it to the SSD.
Open the battle.net software on your computer to access the game you want.
Look for World of Warcraft and then click on it.
Tap the gear icon again and go to Game Settings, which will appear from the context menu.
While in the Game Settings, tap on the "Use a Different Folder" option.
Go to the newly created folder that has game files.
Click on the game folder and tap on "Select Folder".
Save these changes by pressing the option Done".
After following all these steps, you can delete the game in its old location to free up storage space. And from then, you can open the World of Warcraft game.
Method #3: Use a Third-Party App
If you find the abovementioned methods complicated and confusing, consider using a third-party app to move the World of Warcraft game folder. One of the best disk management programs you should use is AOMEI Partition Assistant Professional. This program is handy when transferring software games, files, and other items to your computer.
Here's a look at the steps you should follow when using the AOMEI Partition Assistant Professional to move the WoW to an SSD.
Download the AOMEI Partition Assistant Professional on your PC and give all the main interface time to show the available partitions and disks.
Select "All Tools" and later select "App Mover".
Select the drive where to store the World of Warcraft game and tap "Next" to proceed.
Check all games you wish to move, set a specific location, and click on "Move".
Press "OK" if prompted with caution, which will start the game's transmission.
Once the transfer is complete, go to the destination folder to confirm World of Warcraft and any other selected game is moved as desired.
Summary
World of Warcraft is an exciting role-playing game to play not only because of its superb graphics. However, this means this game takes up a lot of space, so it's easy for your SSD card will be filled up quickly. You can best address this issue by moving the World of Warcraft game to the SSD and freeing up valuable space on your computer's hard drive.
If you have no idea how this can be done, reading this insightful post has outlined everything you need to know. Therefore, you no longer will have to deal with storage space issues on your computer, which might hinder you from getting new software updates. Doing this will also allow you to use your SSD, which boasts greater read and write speeds.
Frequently Asked Questions
How can you change Blizzard games' (Battle.net) default installation directory?
You can go to settings to change the default installation location of Blizzard games if you don't wish all of them to be installed in the primary directory. Doing this saves you the trouble of manually relocating the game after you're done installing it. This is also ideal if you have a partition for your games or a dedicated drive. 
Here are the steps you should follow to change the default installation directory of blizzard games such as World of Warcraft: 
1. Open Battle.net and tap on the Menu icon. 
2. Click on "Settings".
3. Go to the "Downloads" tab on the left pane. 
4. Under "Game Installation", tap the "Change" button for "Default Installation Directory".
5. Select the new partition/folder/drive you want and tap on "Select Folder".
6. Save these changes by hitting "Done". When this process is through, all future games will be downloaded and installed in this new installation directory by Battle.net.