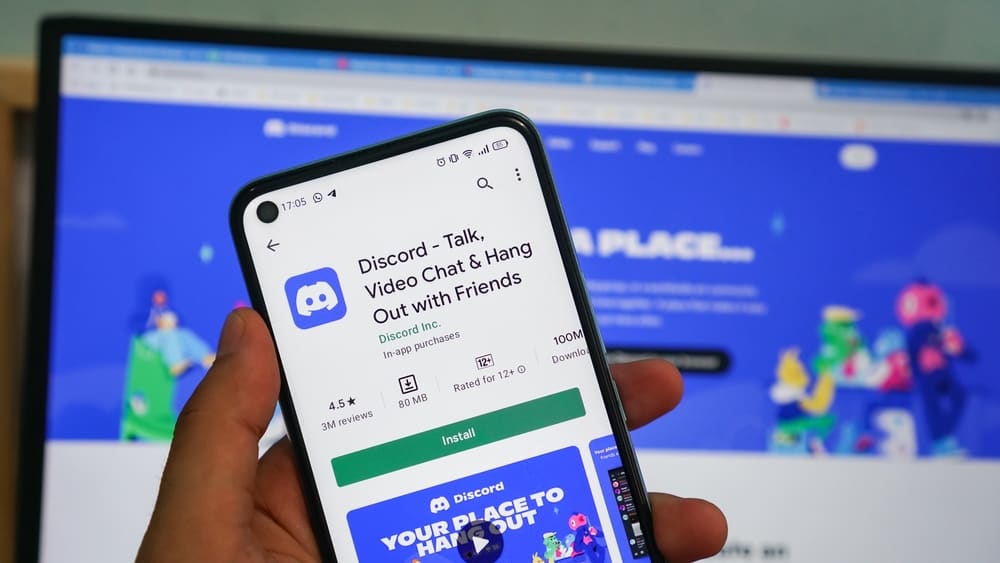 Discord is a large instant messaging and VoIP platform that makes it easy for users to talk over voice, video, or text. But because of the nature of Discord, it is important to know how to mute and unmute conversation with ease, particularly when you want to focus on a task with your PC. So, is there a way to mute Discord with the keyboard?
Discord gives its users the ability to set keybinds. This means that users can customize what happens when they toggle mute, whether it mutes the mic or the push notification. But generally, you can toggle mute on Discord with your keyboard by pressing the keybind Ctrl + Shift + M. 
However, if you are looking for an alternative way to mute a conversation in Discord, right-click on the user and select "Mute". This article focuses on how you can mute with the keyboard, particularly by taking advantage of Discord's "Toggle Mute" and "Push to Mute" options.
Difference Between "Push To Mute" and "Toggle Mute" on Discord
In Discord, the "Toggle Mute" feature allows users to turn off or on the microphone. This means that when you press the keybind once, it turns off the microphone and stays off until you toggle it back on. This feature comes in handy, particularly while gaming online, and you would need to mute your microphone for one reason or the other.
If anyone is in the room, you can mute your microphone by pressing the keybind ones, allowing you to enjoy uninterrupted gameplay. And when the room clears, you can easily unmute your mic without hassle. The only downside of this feature is that you may get distracted and forget to unmute the mic.
"Push to Mute", on the other hand, requires you to press and hold the keybind to be mute. Unlike "Toggle Mute", "Push to Mute" would unmute your mic immediately after you release the keybind. This feature is ideal if you often forget to unmute your microphone. However, we don't recommend using this feature if you are gaming, as holding the keybind while playing can be difficult.
How To Set Up Keybinds on Discord
To use "Push to Mute" or "Toggle Mute" on Discord, you must first set up the keybinds. Doing this is easy if you know where to find the right option. Below, we elaborate on the steps further.
Step #1: Launch the Discord App
To enable these keybinds, the first thing you need to do is launch the Discord app. Thankfully, you can download Discord on a Windows or Mac PC. So, whichever computer you use, you can easily launch the app from the app list. Or, better still, use the search bar on your computer to find the Discord app and launch it.
Step #2: Navigate to Keybinds
Next, you want to navigate to the Keybinds settings. To get to the keybinds, first, you need to open the user settings. The user setting is the gear icon located next to your name at the bottom left corner of your screen. When you open the user settings, choose "Keybinds" from the left panel menu to proceed to the next stage.
Step #3: Add a Keybind
In the keybinds menu, tap on "Add a Keybind" to configure what you want. A new action will be created on tapping on this option, and it will be unassigned by default. Hence, you can assign the key on your keyboard and the action you want the keybind to perform.
Step #4: Set a New Keybind
Since you aim to set the "Push to Mute" or the "Toggle Mute" option, tap on the action, and from the drop-down option, tap on "Push to Mute" or "Toggle Mute". In the "Keybind" section, tap a key you want to associate with the selected action. If you want to set a keybind for each action, you must do it twice.
Step #5: Save Changes
When you are done with the settings and are satisfied with your option, tap on the "Done" button to save the keybind. Preferably you should set two or three keys as a keybind as this would prevent the case of accidentally engaging it. So, anytime you activate it, you should be able to
Conclusion
Knowing how to mute Discord with your keyboard is a very useful feature that might come in handy when you least expect it. Particularly when gaming and you find yourself in a game chat communicating with each other, you wouldn't want to have two feedbacks. Hence, using the keybinds or shortcut you set, you can easily mute Discord without much trouble. And if your keyboard features macro keys, customize it as a keybind to mute conversations.