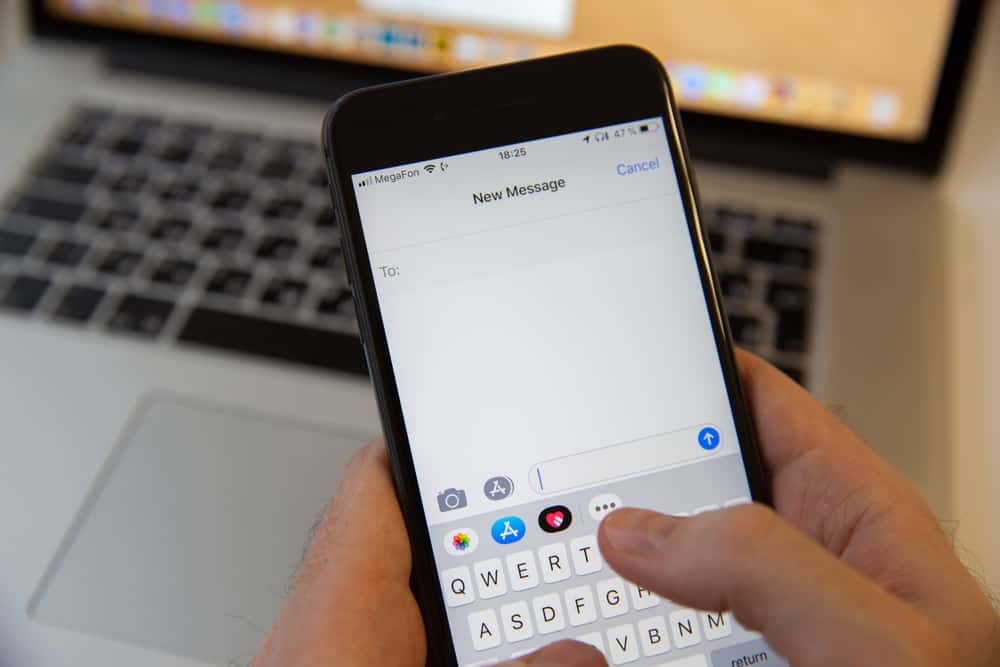 Many iconic iPhone features are adored by the iPhone users and keep them hooked to the iOS ecosystem. One is iMessages, where you can send and receive texts quickly and easily. You can even create group chats for more fun. However, some people couldn't figure out how to name those group chats.
The method of naming a group chat on your iPhone is pretty simple. The only thing to ensure is that all the group participants are iPhone users because if there is even a single android user in the group, the option to name the group will not show up.
This blog will provide you with step-by-step guidance on naming and changing the name of your group chat so that the next time you won't have to face the embarrassment of sending a wrong message to the wrong group. So, let's get scrolling!
Creating a Group Chat
To name an iMessage group chat, you must have a group in the first place. Follow this method to make a group on your iMessage app.
Start by opening your iMessage app.
In the top-right corner, click the "New Message" button.
Click the plus (+) icon on the right side of the screen to add participants.
Send a message there, and the group will be automatically created.
If you forgot to add some participants, click the group thread and the group icon.
Click the "Info" icon and press the "Add Contacts" button. Now, you're able to add the other people to the group.
Click "Done" to finish creating the group.
The limit of maximum people that you can add to an iMessage group is 32. However, some carriers restrict this number to only 25. You should check with your network provider to know your iPhone's limit.
Naming a Group Chat
Naming the group chat is also very simple, and knowing which group was made for what purpose becomes more accessible when the groups have specific names. Just follow the steps mentioned below.
Open your iMessage app again.
Go to the group thread and click the group icon.
Click the "Info" icon.
Below your group icon, you will see the "Change Name and Photo" option written in blue. Click that option and enter the desired name for your group chat. You can also set a picture for your group on this menu.
Click "Done" to complete naming your group.
Renaming a Group Chat
Renaming an existing group chat follows the same method as mentioned above. If you have learned how to name a group for the first time, then renaming it wouldn't be a hassle.
What Can Go Wrong?
As we have already mentioned, if one or more group participants are not using the iMessage app, you will still be able to create the group. However, it will automatically be switched to an MMS group, and you'll not be able to name that group.
If you don't know whether there's an Android user in your group or not, here are some ways to detect the outlier.
When you send a message to someone who is not using iMessage, it will appear in a green bubble. But, sending a message from an iOS device to an iOS device makes blue bubbles.
If you send an emoji or other animated emoticons in the chat, the Android user will not be able to receive them with the animation. It will appear on their phones as a combination of texts and other emojis describing those messages.
Suppose you want to experience a seamless group chat. In that case, you might consider using another application that allows iPhone and Android users to be added simultaneously because iMessage creates a different thread for Android users in the app, which confuses them.
The Bottom Line
iOS offers iMessages, a fun and interactive way to communicate with friends and family. You can create group chats to send a message to many people at a time. This article explained all the steps you would need if you want to create a group chat or name an already existing group of friends and family.
Naming your group is easy; however, you must confirm that every person in that group is using an iOS device; otherwise, you won't be able to set a name or rename the group.
Frequently Asked Questions
Can I name an iPhone group from my iPad?
Yes, if you and all the group participants use an iOS device, be it iPhone, iMac, or iPad, you can set a name or even rename an iMessage group.
Can I have different group chats on a single iPhone?
Yes, you can have many groups on an iPhone, name them, and manage them according to your desire.