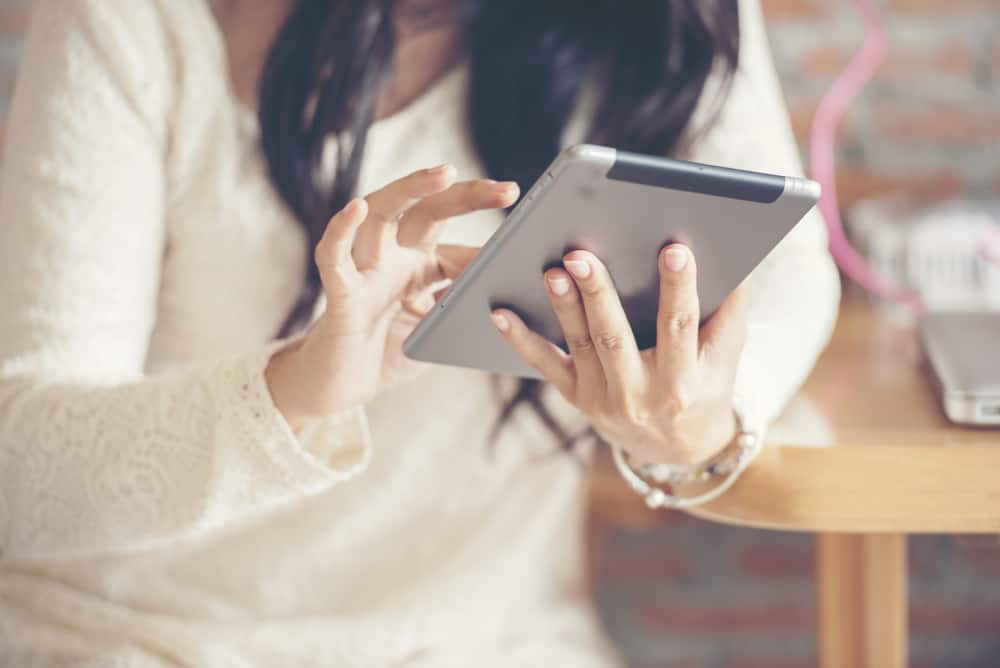 Are you looking for a way to make your iPad stand out from many other mobile devices? Things get a bit more complex when one is trying to share an AirDrop file from their phone with around three to four different iPads nearby simultaneously. 
Getting a unique name for your iPad gives it a personal touch and allows you to recognize it instantly among other nearby devices.
Thankfully, renaming an iPad is easy and does not require modifying its core settings or installing additional programs. This guide will walk you through how to name an iPad to personalize your device alongside why you should name your iPad.
Why Should You Name Your iPad?
When you purchase an iPad, it comes with a default name set by Apple—"iPad". You should name your iPad for many reasons, and one of the most obvious reasons is that it adds a personal touch to it. 
Suppose multiple iPads in your household often send and receive files from AirDrop, Bluetooth, or any other file transfer mode. Having a similar name for all your iPads leads you to confusion, and files might get transferred to the wrong device sometime. 
In addition to adding a personal touch to your iPad, there are a variety of other perks you can avail yourself of by renaming your iPad.
Prevent Sending Confidential File to the Wrong Device
Suppose you are in a public place, and one of your friends wants to AirDrop a sensitive document with you. He searches for your iPad and comes across the other iPads with the same name. What if he mistakenly chooses the wrong device and shares your sensitive file with another iPad? This will put your privacy at significant risk, and identifying which iPad received the file is impossible since there are multiple iPad available.
Having a personalized name for your iPad will free you from the fear of being the victim of such incidents. 
Add-On Proof of Ownership
Whenever your iPad gets swapped, you'll always be able to prove ownership by showing the name of the device.
How To Change the Name of Your iPad
Thanks to Apple's convenient process, you can easily change an iPad's name. You can do this by following these steps.
Head to the Settings on your iPad. 

Click the "General" option. 

Click the "About" option to give you general information about your iPad. 

Click the "Name" option.

Delete the current name of the iPad and enter the new name for your iPad.
When you have finished entering the name, click on the "< About" to apply the new name to your iPad. 

Now that your iPad is renamed, you can confirm the same by heading to the "About" page on your iPad. The name of your iPad will now appear whenever you search for it, making it much easier to recognize.
Final Take
After reading the blog, we hope you have all the information regarding how to name an iPad. The process of renaming the iPhone and iPad is pretty much identical to each other. Thus by following the same steps, you can even name your iPhone. 
You can apply the abovementioned steps to all versions of iPad running on iOS 12 or later. To ensure you can effortlessly name your iPad, update your iPad to the latest version if you're running an older version.
Frequently Asked Questions
What happens if I change the name of my iPad?
As soon as you apply the new name to your iPad, the new name will appear on your iCloud account with immediate effects. By doing so, you can prevent the confusion of being misunderstood by other iPad. 
What name should I give to my iPad?
Apple allows you to name your iPad just the way you want. For example, if your name is John, you can name your iPad John's iPad to distinguish it from others. You can even use emojis to name your iPad.
How can I put my name on the iPad lock screen?
You can display your name on the iPad lock screen. All you have to do is go to the iPad Settings > "Security" > "Owner Info". Opt to show owner info on the lock screen and type the text you want to display on the iPad lock screen. 
The process of knowing the name of the iPad is pretty straightforward. Head to the Settings on your iPad, followed by clicking "General" > "About". Your iPad will be shown to you now.