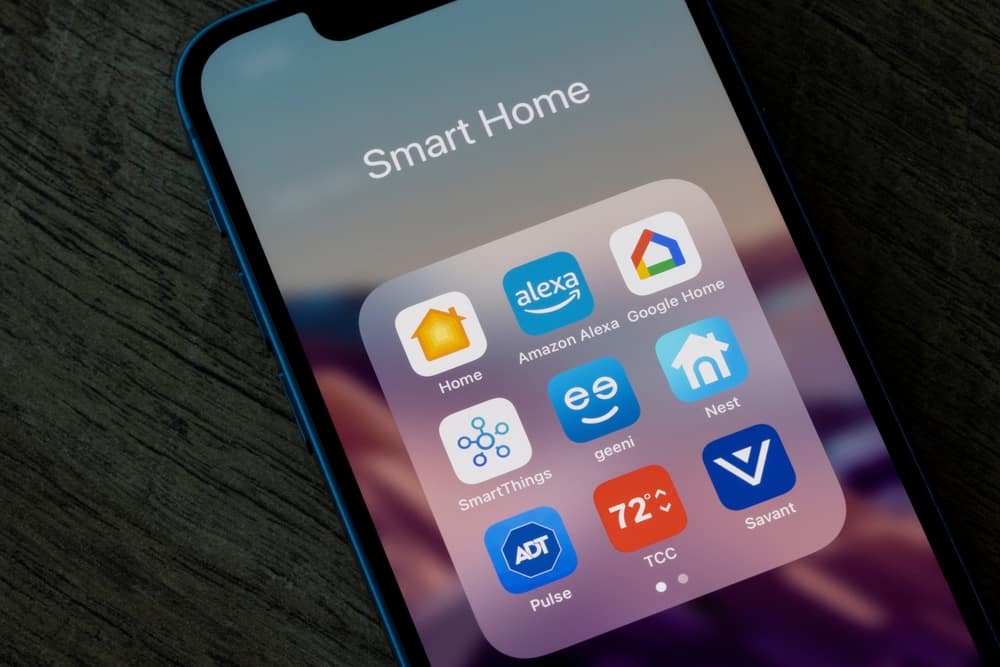 You know what it feels like to be watching something or listening to an excellent podcast on your speaker, and then you suddenly decide to watch or listen on your phone for a more convenient experience. However, it could be quite a bummer if you're not able to use Alexa to connect your phone to these devices. This is because getting Alexa to relate with your connection, whether it be WiFi, Bluetooth, or otherwise, can be a real pain, particularly in instances that require many colors to be decoded on your smart speaker.
That's why we're here today; to discuss how you can set up your Alexa, your smart device, or both to connect Alexa to these devices through your phone.
Definition of Alexa
Alexa is an artificial intelligence virtual assistant – also known as Amazon Alexa – that helps with a wide array of real-time tasks ranging from playing music to searching for requests on the internet through Google search. Alexa works in the fashion that a statement is said to make the virtual assistant power up, and then it is talked to like a person would to a real human being.
Alexa can connect to and manage more than one smart device in an environment or a house, so when requests are made, the A.I. within Alexa can interpret that very well and implement the given task if it's within its capabilities. This makes Alexa a very effective home automation system, and owners can increase Alexa's capabilities through applications or functionality services by third parties. Alexa uses natural language processing enabling it to understand and respond in the language you choose, and speech recognition letting it understand your speech.
Pairing Alexa With iPhone
When it comes to pairing Alexa from your phone to your other smart devices, you need to know that not all devices use the same form of baseline for connection. Formerly, Bluetooth was the way to connect to devices, but these days, WiFi is more preferred and is very effective. Both of them are good, and it just comes down to preference in the end. So, let's go through the three methods you can implement in pairing Alexa with your phones.
Method #1: Connecting via WiFi
Normally, the device you are connecting to is meant to guide you through this, but if you get confused, these are the steps to take to connect to devices via WiFi.
Step #1: Use the App To Connect
Start by opening the Alexa app on your smartphone and then tap "Devices" located at the bottom right corner of your screen. After this, select "Echo & Alexa" on the top right and choose the device you wish to share a WiFi connection with. Tap "Status" right after to find the WiFi network that your device is connected to. Choose the blue "Change" option next to the WiFi Network.
Step #2: Setup Mode
After that, press and hold the "Action" button in Alexa's center that looks like a dot, and the light on the device you wish to connect your phone to will turn orange and spin. Now, your device will be in setup mode, and it'll show "Now in Setup Mode." Follow the instructions in your Alexa app, to which you'll tap "Continue." Choose the device you want to connect to from the list shown, select the WiFi network, and input your WiFi password before tapping "Connect."
Method #2: Connecting via WiFi Without the App
You could also use WiFi to connect your phone to your devices without using the app. In scenarios where you're not able to use the app to connect or are unable to download the app, this comes in handy. The steps are enumerated below:
Step #1: Sign Up or Register
Go to alexa.amazon.com and sign in to your account or register a new account. Choose "Settings" and then "Set Up a New Device" before selecting the device you want to use Alexa to connect with your phone and tap "Continue."
Step #2: Pair Up
Turn your device to pairing mode by plugging the device into a power source and waiting for the blue light to become orange. This usually does so after roughly one minute. After this, tap "Continue."
Step #3: Connect via WiFi
On your phone, head over to your "WiFi Settings" and choose the WiFi network with the Amazon-XXX name. Head back to the Amazon website for Alexa. A message telling you that your phone is connected to your Alexa device will be waiting for you. Tap "Continue" and choose the network you wish to connect to. Then type in your WiFi password.
Method #3: Connecting Alexa via Bluetooth
There are cases where the WiFi connection is weak, or you're just not able to connect via WiFi. Bluetooth is very useful in these areas for connecting Alexa to your phone and the device.
Enable your Bluetooth by going to Settings > Bluetooth.
Open the Alexa app and choose "Devices, Echo & Alexa," then pick the device to connect to.
Tap on "Bluetooth Devices" and then "Pair A New Device," and the Echo will bring up a list of available Bluetooth devices in the vicinity.
Pick the one you wish to make use of and after you have been successfully paired, cast the song or podcast discussion you want directly to the smart speaker using Bluetooth on your phone.
With your Bluetooth connected to the device, it's now possible to connect automatically whenever you want by saying "Alexa, connect to the speaker," or whatever device you connected to in this step.
If you want to connect to other speakers using Echo, it can be done by scrolling down to "Speaker and Stereo Pair/Subwoofer." From there, you can give your speakers good customization.
Summary
In this article, we discussed Alexa and how you can connect your iPhone to your smart devices using the virtual A.I. software. We mentioned how one could go about this, such as with WiFi, Bluetooth, or other means.
Glad you stuck around to read it all. Be sure to share what you have learned with your friends!
Frequently Asked Questions
Can Alexa connect to other devices?
Alexa can communicate with any smart gadget (such as a security camera or smart lock) so long as the gadget is compatible with Alexa.
What other cool things can Alexa do?
Alexa can set reminders, find cooking recipes, update you on your favorite sports games, and aid you in shopping, among other things.
Why is Alexa not discovering some devices?
This could be because the devices are not Alexa-compatible or because Alexa is already connected to a WiFi network. Outdated apps could also be the cause of Alexa not seeing your devices.