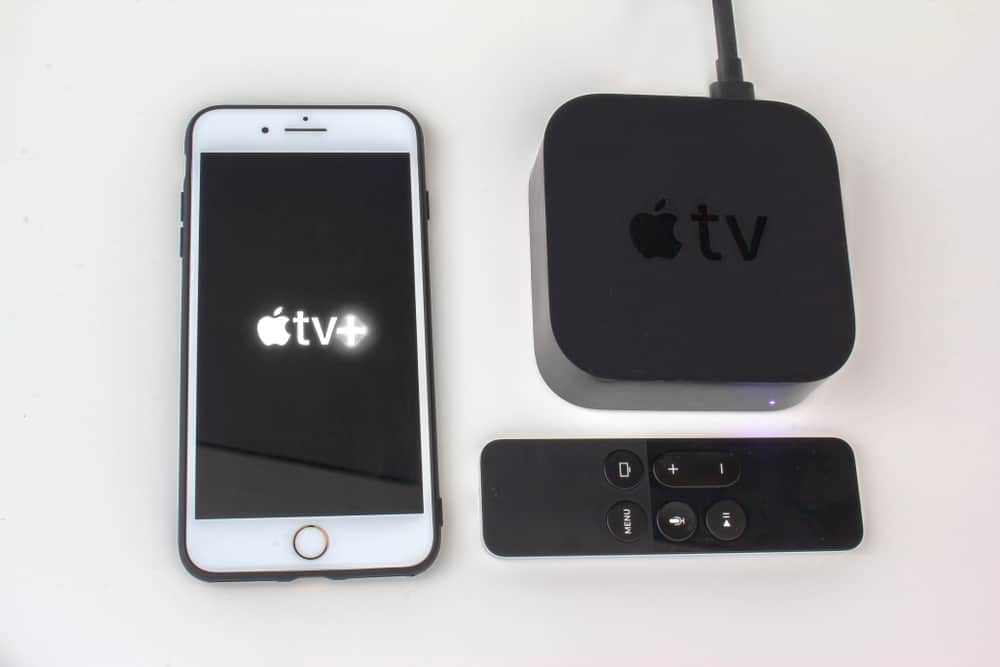 Whenever we want to watch something special, like a football match, or a movie with friends, we need a bigger screen. Having an iPhone or iPad with a premium OTT subscription is good. But, enjoying it on the large screen is an entirely different experience.
With Apple TV, you can watch your favorite content scaled into a more prominent display. However, you must first pair your iPhone or iPad with the Apple TV.
Connecting an iOS device to the Apple TV is not complex at all. You can either do it via "Remote Devices" or choose to mirror your iPhone screen.
If you want to learn how to pair an iPhone with Apple TV, you have arrived at the right place. Here, we will give your step-by-step intel on the process.
What Are the Prerequisites Before Starting the Pairing Process?
Before beginning the pairing process, you must ensure all your iOS devices carry the latest updates. On top of that, both the devices must have Bluetooth enabled.
You'll need a 4th-generation Apple TV with tvOS 11 and an iPhone with iOS 11 or later.
How To Pair an iPhone to Apple TV
You won't have any issues while pairing your iPhone to Apple TV. Just follow the methods, and you'll be good.
Method #1: Using Remote Devices
Start your Apple TV and press the "Home" button.

Go to Settings > "Remote & Devices".

Select "Remote".
Take your iPhone and bring it near your AppleTV.
You'll see a pop-up message that says, "Pair Apple TV". Click "Pair".

Head to your Apple TV; you'll notice a Bluetooth Connection Request with a four-digit PIN code.
Enter the code in your iPhone, and your iPhone will pair with Apple TV.
Method #2: Using Screen Mirroring
Most of the time, you might want to connect your iPhone to your Apple TV to watch content. Apple TV or any TV, in general, provides a bigger screen and improves the content experience. Using an in-built feature in iOS devices, you can mirror your iPhone by pairing them with your Apple TV. Follow the steps below to pair your iPhone with Apple TV using AirPlay.
Connect iPhone and Apple TV to the same Wi-Fi.
Open the Control Center from your iPhone. Swipe from the right-hand side of the notification panel.
Tap the "Screen Mirroring" option.

All the devices with AirPlay compatibility will appear on your iPhone. Choose your Apple TV.
Notice a four-digit code appearing on your Apple TV. Input the four-digit code in your iPhone, and you're done.
If you are running iPhone 12 or higher or an iPad with iOS12, swiping from the upper-right corner will open the Control Center. However, if you're on an earlier version, pull down the notification plane to access the Control Center.
To Sum Up
Pairing your iPhone with your Apple TV is easy, and you don't need to be a technician to do it. Keep in mind to update your iOS devices to the latest software. Overall, all the methods work fine. Depending on your requirement, you can try any of them.
Frequently Asked Questions
How do I connect my iPhone to Apple TV wirelessly?
First, turn on Wi-Fi and Bluetooth on the iPhone. Second, turn on your Apple TV and when it loads the start screen, touch the iPhone to the Apple TV. Next, you need to follow the simple on-screen instructions on both devices, and you're done.
Can I connect my iPhone to my Apple TV via Bluetooth?
Yes. To do it, launch Settings on your Apple TV, then go to "General" > "Network". Now, if you are going for peer-to-peer AirPlay, enable Bluetooth on both devices. Next, on your iPhone, start Settings. Then, choose "Bluetooth". Do the same on your Apple TV, and pair it.
Why won't my iPhone screen connect to Apple TV?
For connecting your iPhone screen to Apple TV, both your iOS devices need to be compatible with AirPlay. Turn on the feature on both devices. Update both the devices to the latest version. Restart your Apple TV and iPhone.
Why won't my Apple TV connect?
The interconnection between the Apple TV, router, and modem might be a minor issue. Restart each of them. For Apple TV, move to Settings > "System" > "Restart". 
For the modem and router, however, unplug both and again plug them in. 
How do I use my iPhone as an Apple TV remote without the remote?
Install the Remote application from the App Store. It's a free software. Then, connect both Apple TV and the device you want to use a remote to the same Wi-Fi network. Launch the Remote application on iPhone, select Apple TV and pair it with Apple TV.