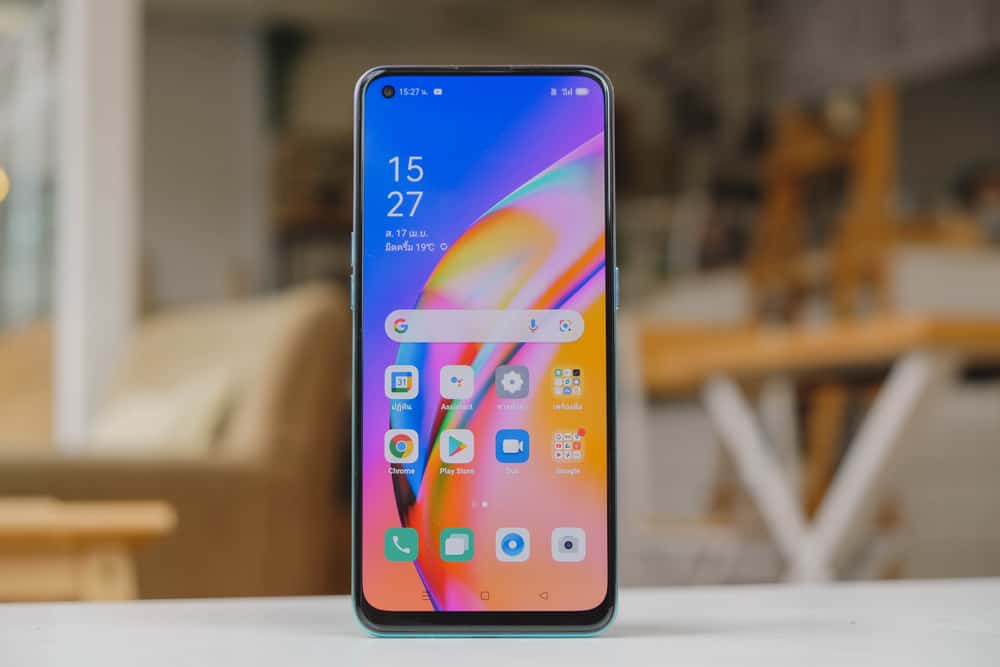 One of the most stressful experiences as a smartphone owner is your Android phone getting stolen or misplaced and not knowing where to find it. This will most likely happen at one point in your life or to someone close to you. And when it happens, you shouldn't lose hope of finding your Android phone because you can ping it to track its location. 
Pinging your Android phone, which essentially means determining its location with reasonable accuracy, isn't that simple if you aren't tech-savvy. Luckily, there are many ways you can easily ping your Android phone's location, including the following.
• Use GPS tracking software.
• Ping from Find My Phone.
• Ping from a computer.
• Use spy apps.
Therefore, you shouldn't lose hope just yet about finding your lost Android phone. Read on to learn how to ping your Android phone's location by following these methods. 
Use GPS Tracking Software
The faster and most straightforward method you should use to find your lost Android phone is by using GPS tracking software. You don't have to spend a dime getting one, as there are numerous free GPS tracking apps on Android. The most popular GPS tracking apps are Google Maps and Life 360.
Google Maps: This is one of the most reliable GPS tracking apps you should consider using to ping an Android smartphone. Using Google Maps, you can locate your lost Android phone because this app allows you to manage the sharing options.  
Life 360: It's also a great GPS tracking app that can help you determine the precise location of your stolen or misplaced Android phone or monitor the whereabouts of your loved ones.  
But for any of these apps to work, the lost or stolen device must have GPS enabled; otherwise, they won't work. 
Ping From Find My Phone
If your Android smartphone is still switched on and connected to the internet either through cellular or Wi-Fi, this is an approach you should consider. The Android phone also needs already be signed in to your account. If both these thresholds are met, you can ping your smartphone's location by following these steps.
Carry out a Google search for "Find My Device". Google will show a tiny map and the interface to locate your Android phone. 
You'll see the options "Ring" and "Recover" on your Android smartphone. There's also the option to delete everything on your Android phone to protect your sensitive data. 
This is one of the easiest ways to locate your Android phone and is quite accurate, with its precision being a couple of meters. 
Ping From a Computer
Another way you can ping your Android phone is by using your computer. Here are the steps you must follow when pinging from your computer.
Launch the Settings app on your Android smartphone. 
Click "About Phone". 
Tap "Status" to find your IP address. 
Switch on your computer and search for "Windows Command Prompt". 
Open as "Run as Administrator". 
Enter "ping" and the IP address of your Android smartphone and click Enter. 
After the final step, your PC will ping your Android smartphone's location through the Wi-Fi network. 
Use Spy Apps
You can also ping your Android phone's location by spying apps. The spy apps are very effective at helping you locate your smartphone as they incorporate numerous features and capabilities that enable them to monitor and follow the phone. You can download and install these apps for free on your Android phone. 
With spy apps, you not only can monitor the Android phone's location. Instead, you can also monitor social media chats, listen to surrounding sounds, record screens, listen to live phone calls, and read conversations, to name a few. But to enjoy these perks, the Android smartphone must first install the spy app.  
You can choose from numerous spy apps available on the Android Play Store, for instance, UMobix, eyeZy, and mSpy. Another popular pick is the Cocospy app, and here are the steps to follow when pinging your Android smartphone using this app.
Register with Cocospy using your Android phone to create an account with them. 
Choose the target Android phone you wish to monitor call history and track location. 
Select a plan that meets your requirements. 
Install the spy app on the Android phone. 
Once installation is through, you'll start to receive real-time GPS or Wi-Fi data.
Before deciding on the spy app to use, do your due diligence on the company to ensure they're trustworthy. You can do this by going through customer reviews to help determine spy app is the best pick. 
Summary
Pinging your Android phone offers you a handy solution to finding its nearby location in the event it gets stolen or you misplace it. It also comes in handy when tracking your loved ones, especially children, to safeguard them from harm. But the process of pinging an Android phone, while practical in helping you find its location, isn't that straightforward for everyone. 
Fortunately, this doesn't have to be a challenge anymore since this exhaustive guide has detailed the various methods you can use to ping the location of your Android phone. This way, you avoid having to fork out money getting a new smartphone, which most in today's economy don't come cheap.