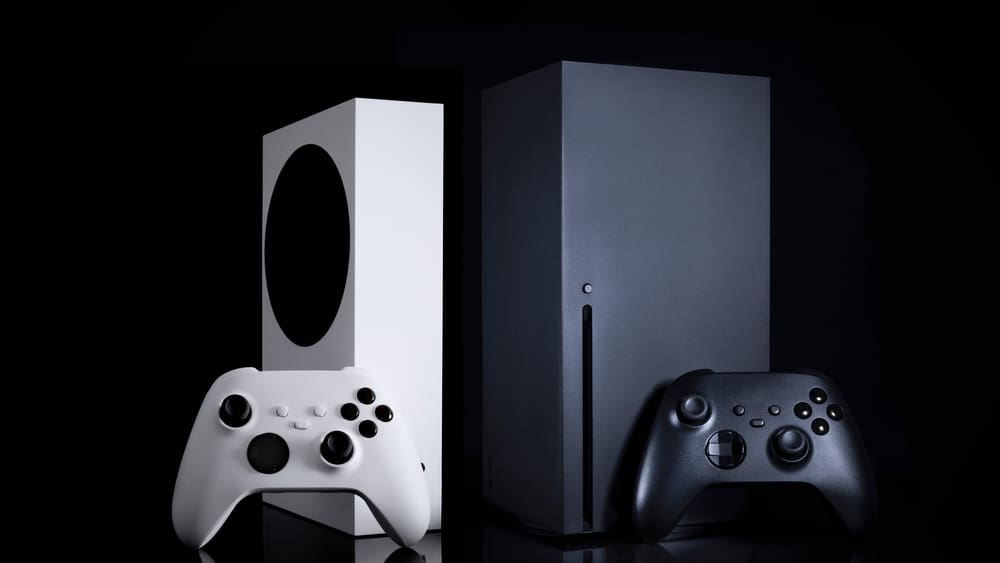 This is a question that many Xbox gamers do not get tired of asking. The simple answer to this question is yes, you can play games on your Xbox One offline and without an internet connection.
How Do I Play My Xbox One Games Offline?
To do this, you first have to make your Xbox One your "Home Xbox" using the following simple steps:
Press the "Xbox" button or logo on your controller to open the guide.
Select Profile & system > Settings > General > Personalization, and then select "My Home Xbox."
Select "Make this my home Xbox" to choose the console as your home Xbox.
Once this is done, proceed to the next stage of actually ensuring that you can play your Xbox One games offline. Thankfully, the procedure for this is also just as easy.
Press the "Xbox" button or logo on your controller to open the guide.
Select Profile & System > Settings.
Choose General > Network settings.
Select "Go offline."
You must be online when you set up Xbox for the first time. Without an internet connection, you can't finish the setup. After your console has been updated and you've added your profile, you can go offline. Also, if you game share your titles with anyone else, they will be locked out until the service is back online. To reconnect with the internet, you have to repeat the process, but this time select "Go Online."
You can read more about setting up your Xbox one and taking your console offline, here.
What Can I Do on My Xbox One After Going Offline?
Going offline would limit the functionalities of your Xbox One console, but you would still have access to some cool functions and features. The most important thing to note is that you would still be able to sign in to your Xbox profile.
Additionally, you will be able to change your local console settings and play any previously downloaded game as well as games that are available offline (such as Rocket League, WWE 2K18, War Thunder, and a host of other interesting games).
Also, you would have no issues playing disc-based games on your Xbox One console, although fewer and fewer people play disc-based games on their consoles these days. Games with a single-player option would also be available to you.
Likewise, only single-player Xbox One games (like Batman: Arkham Knight and Fallout 4) and titles with cooperative play are playable without the internet. Xbox games that have both single-player and multiplayer experiences split the difference. You will be able to access their single-player without issue.
Going offline on your Xbox One would likewise not affect your ability to save clips and screenshots on your console. You would also be able to save your gaming achievements locally, depending on how much hard drive space you have.
For your gaming achievements, progress, and clips, however, it will be good to occasionally go online to sync them to the cloud to avoid losing them completely.
The only time that your Xbox One console needs to be connected to the internet is during the initial setup.
What Are the Downsides of Taking My Console Offline?
There are some features and functions that you would no longer have access to on your Xbox One console after going offline. The major limitation is you will no longer be able to play games like Fortnite that are only available online.
When you do go offline, your Xbox Live Gold and Xbox Game Pass would stop working as they are both strictly online services. Also, you would not be able to redeem any codes for your Xbox gift cards, games, movies, DLCs, and other items.
Even while offline, you'll need to be online once every 30 days to ensure that your Xbox game pass is still active and valid.
Summary
You don't always have to be online to get excellent gaming value and experience from your Xbox One. You can take your Xbox one console offline and still have access to various games that do not require an internet connection.
The option to play games offline is great when you have troubles with your internet connection, when you cannot log in on Xbox Live, or when you just want to have the offline experience. To avoid stressing about this, set up your console and enjoy playing when you don't have access to the internet.
Frequently Asked Questions
Does Xbox One need WIFI to install games?
The Xbox One requires an internet connection for game downloads, game updates, and playing online.
How do I make a profile on Xbox One without the internet?
You can't create a new profile on your Xbox One console while offline for security reasons. This is because Xbox needs to confirm your identity and your account password which requires that you be online. However, you can sign in to your profile while offline.
Do I have to install games on Xbox One?
The Xbox One requires you to install a game before you can start playing it. Even if the game is an optical disc-based one, you will have to install it on the hard drive of the console before launching it.
Do I need an Xbox One disc after installation?
Once you install a game onto your Xbox One, you no longer need the disc to play that game. You can play any of your games from any Xbox One because a digital copy of your game has been stored on your console and in the cloud after the installation.
What is needed for Xbox online?
Xbox now allows all Xbox One and Xbox Series X/S owners to play free online multiplayer games without an Xbox Live Gold membership. In all, that means more than 50 free-to-play titles no longer require a subscription to play online with your friends. In all, that means more than 50 free-to-play titles no longer require a subscription to play online with your friends.
What free offline games are available on Xbox One?
Some free offline games available on the Xbox One include Rocket League, War Thunder, and Brawlhalla. Also Call of Duty: Warzone, Vigor, Apex Legends, and Warframe.