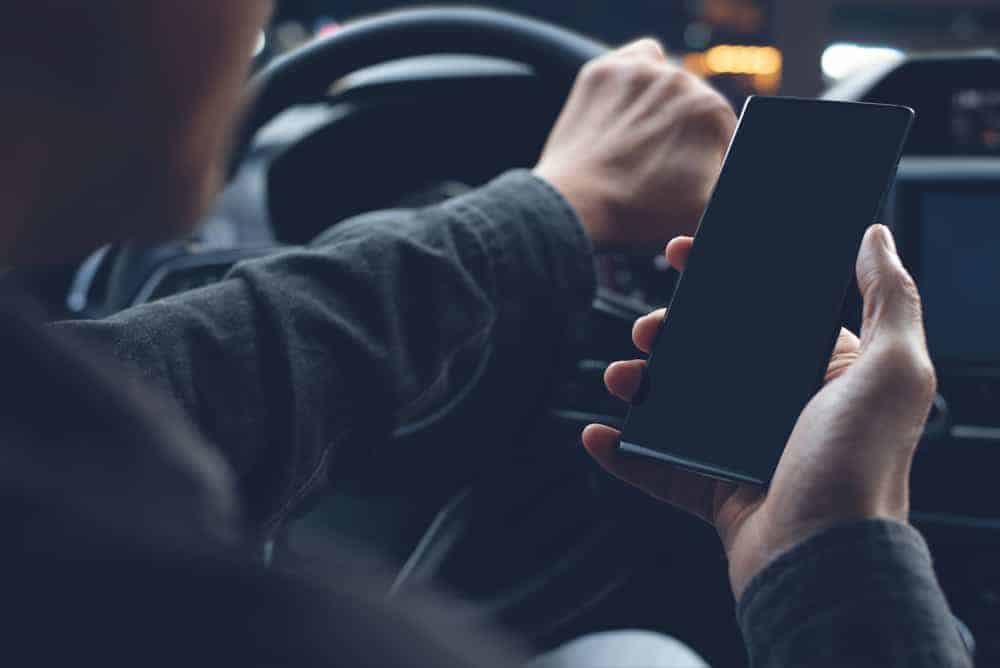 Extending your audio entertainment experience from your phone to your car is quite important, especially when driving long distances or being stuck in traffic.
To enjoy the experience while driving, you probably want an easy way to play your music and other audio content in your car. Don't worry; we've got you covered.
With this how-to guide, whether you are using an iOS phone or an Android, you'll quickly learn how to play music from your phone to your car, and it will only take a couple of minutes of your time.
Connecting Your Phone To Your Car
Achieving a stable connection – wireless or wired, between your phone and your car is essential. It affords a higher level of convenience and improves your driving experience.
So, depending on the generation of your car – old or new, and your type of mobile device or smartphone, there are different methods to connect to your car's stereo system to play music.
Now, it's time for you to explore available options for playing music from your phone to your car, regardless of its age.
Method #1: Using Bluetooth FM Transmitters
All modern cars have an FM radio and cigarette lighter or power socket to plug in a Bluetooth FM transmitter.
This is especially handy if your car doesn't have in-built Bluetooth or an AUX output jack. Plus, the gadgets needed to get this done are comparatively cheap and easy to set up.
When you plug the FM transmitter into your car's power source (or cigarette lighter in older cars), it transmits an FM frequency that you can connect your phone to via Bluetooth.
It is important to note that you need to set the transmitter to broadcast an unused frequency to connect your phone by tuning to the frequency.
When you play music from your phone to your car through this method, the quality of audio output you get varies, depending on the quality of transmitter you use or the number of FM stations in your vicinity.
Method #2: Using a Cassette Adapter
The cassette adapter is applicable for older cars. It is a very clever way to circumvent the technical restrictions of your old car. The cassette adapter goes into the car's cassette slot and transmits wireless Bluetooth signals for connectivity.
Depending on the functionality of the cassette adapter you can get your hands on, you can play your music from your phone to the car either through a Bluetooth connection or via the 3.5mm auxiliary cable.
The auxiliary cable extends from the cassette adapter to your phone audio jack. On the other hand, if you are using a newer iPhone that doesn't have the 3.5mm audio jack, you can connect to your older car via the wireless signals of the cassette adapter.
Like FM transmitters, audio sound quality from using the cassette adapter isn't that great either. We recommend that you only use a cassette adapter if your cigarette lighter/power outlet doesn't work.
Method #3: Using Bluetooth Audio
Bluetooth audio is one of the easiest ways to connect to your car stereo. It works even for all devices, and even your device doesn't have an AUX port.
Newer car models now come equipped with in-built Bluetooth functionality. So, if you own one, all you need to do is connect your phone to your car's Bluetooth like you would any other device.
You can easily play your favorite music and make hands-free calls without any stress when you are done.
Method #4: Using Auxiliary Cord
This is an excellent option for a more reliable and accessible means to play music from phone to car. If your car lacks Bluetooth functionality but has an auxiliary port, this method is tailored for you.
The 3.5mm auxiliary audio jack is usually located inside or under the stereo unit. With an auxiliary cord, you can connect your phone to your car. The connection goes from your phone's headphone port to your car's AUX jack.
The audio sound quality produced from the AUX connection improves audio quality compared to cassette and FM transmitters. However, it only works for phones with a 3.5mm headphone port.
Method #5: Using USB
This option is only available for more recent car models. Newer cars now have in-built USB ports that replace earlier generations of power sources/cigarette lighters.
Using an alternative USB cord, you can connect your phone to the car stereo to play music directly. The port features decent sound quality and allows you to charge your phone while enjoying your music on the stereo.
Method #6: Using Android Auto and Apple CarPlay
Apple's CarPlay and Google's Android Auto app are factory-equipped for newer, modern cars. These apps allow you to sync your phone with your car's infotainment unit to play music, view navigation maps, send messages, make and receive calls, etc.
Should your car support these functions, you should take advantage of their fantastic capabilities. You can consider integrating Google Assistant and Siri, which can come in very handy.
Summary
In this short tutorial, we've discussed the different methods available for you to play music from phone to car. While some methods have slight advantages over others, they generally guarantee that you'll easily be able to connect your phone to your car for entertainment purposes.
With this guide, we hope we've been able to help you answer your questions about playing music from phone to car, and you can now enjoy your music in your car as you drive around in your vehicle.