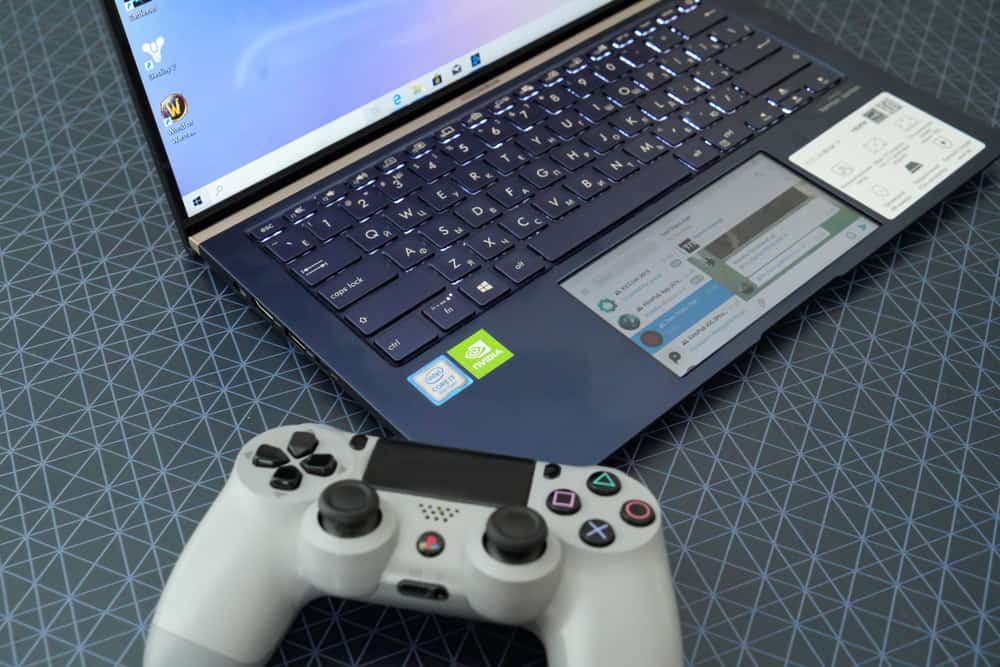 Connecting your PlayStation 4 to your laptop is usually a regular activity for you as a PS4 gamer when you wish to play games. By doing this on your PS4 console, you can play your favorite games on another device, and people generally use it when they can't play with a television.
Remote Play is one of the ways this is done as it's a feature present in video game consoles that give you the capacity to play video games on a remote device, but it's not the only way you can connect.
You don't have to use Remote Play to connect your PS4 to your PC. In this article, we elaborate on the other way you can connect to your laptop from your PlayStation 4.
Remote Play Definition
Remote Play can be defined as a service feature present in the consoles produced by Sony that lets you transmit video screen and audio sound to another device – PlayStation 3, 4, 5, Vita, and Portable. Additionally, you could stream anything on the console right onto the device screen, and the control code goes the other way around. Despite not being used much in the PlayStation 3 era, Remote Play has been a staple for PlayStation video games and play.
Sony added the Remote Play service for Microsoft Windows 10 back in 2018. Still, it could be pretty tedious because of the many requirements to utilize the feature, such as quicker WiFi speeds of at least 15Mbps.
There's also the problem of slow responsiveness regarding the PlayStation 4 controllers. All these issues make gaming successfully with Remote Play on your laptop a problem, and it has led to a rising number of PS4 gamers calling for an alternative way to connect their PS4 to their PC.
Connecting PS4 on Laptop Without Remote Play
Now that you realize that there's another method to using your PS4 on your laptop devoid of Remote Play, I'm sure you are eager to know what it is, and we will get to that. But first, let's discuss a sub-optimal alternative.
Connecting to PS4 on a laptop can be done using HDMI encoders to serve as the monitors of the PlayStation 4 screen, too. But since this leads to lower quality and resolution of the video on the laptop screen, I won't add it as a method, but I felt it was worth mentioning.
Other than that, there's a viable way to use your PC screen to play PlayStation 4 games or do other things on the PS4. The laptop serves the function of a TV in this case, and this method involves you using a capture card, and that works because your laptop has to be USB-C capable because you must use a USB-C to USB-A cable compliant to USB 3.0. This is the best method to connect your PS4 to your laptop.
USB-C to USB-A Cable and Capture Card Method
The best part about the USB-C to USB-A and capture card method of connecting your PS4 to your laptop is how easy to understand and implement it is. The steps below further expound on the things you're to do.
Step #1: Connecting the Parts
To connect the parts, here are the steps to follow:
Download the Game Capture app from the official Elgato website, elgato.com.
After that, connect the capture card to the PC. This is done via the connection of the PS4 to the HDMI out-port and the card itself to the HDMI in-port.
Now, plugin the USB-C type cable into the capture card, and from there, the USB-A side will be plugged into the PC. 
Using this procedure, the PC will be able to give power to the capture card, enabling it to function effectively, but make sure that you did indeed plug your USB-A cable into the USB 3.0 PC port area.
Step #2: Launching the Game Capture App
After you're done with the connections among the USB-C, USB-A, capture card, PS4, and PC, open the Game Capture app – this won't take long; only a couple of seconds – to implement the capture card that will receive the image and video. Be sure to ascertain that no problems are associated with the capture cards regarding collecting video signals because the capture card is the only way the PlayStation 4 can be recognized.
In cases where there are problems with the capture card, manually set the gaming device by opening the settings option of the Game Capture and clicking the great icon before choosing the gaming device as PS4 under the capture card.
Step #3: Play Your Game
With your PC being ready to be used as a medium to play games on your PlayStation 4, you can choose to make use of your keyboard as the input gadget as it'll aid you whenever you forget your controller at home, with a friend, or if your controller spoils unexpectedly. It might not be as smooth and a fulfilling gaming experience as the PS4 controller, but it will be an excellent substitute to manage that'll still give you a positive gaming experience.
Remember that the most important thing is to enjoy the game and clearly see the images and video.
Summary
In this article, we learned about Remote Play and what it does to aid the gaming console experience, and why it might not be an optimal way to play PlayStation 4 video games on your laptops. We then talked about the way you can go about connecting your PS4 to your laptop, which is more accessible and gives fewer problems.
I'm happy you learned something new about how to connect your PS4 console to your laptop using USB-C and USB-A cables in tandem with a capture card. Be sure to tell your friends so you can enhance their gaming enjoyment too.
Frequently Asked Questions
What is a USB-C to USB-A cable?
It's a gadget looking a bit similar to a Micro USB connector that can connect smart devices and seems to be the future of cable connections.
What laptops are compatible with USB-C to USB-A cable method?
Any laptop with a USB 3.0 port to receive the USB-A is eligible to be used as the screen for a PlayStation 4.