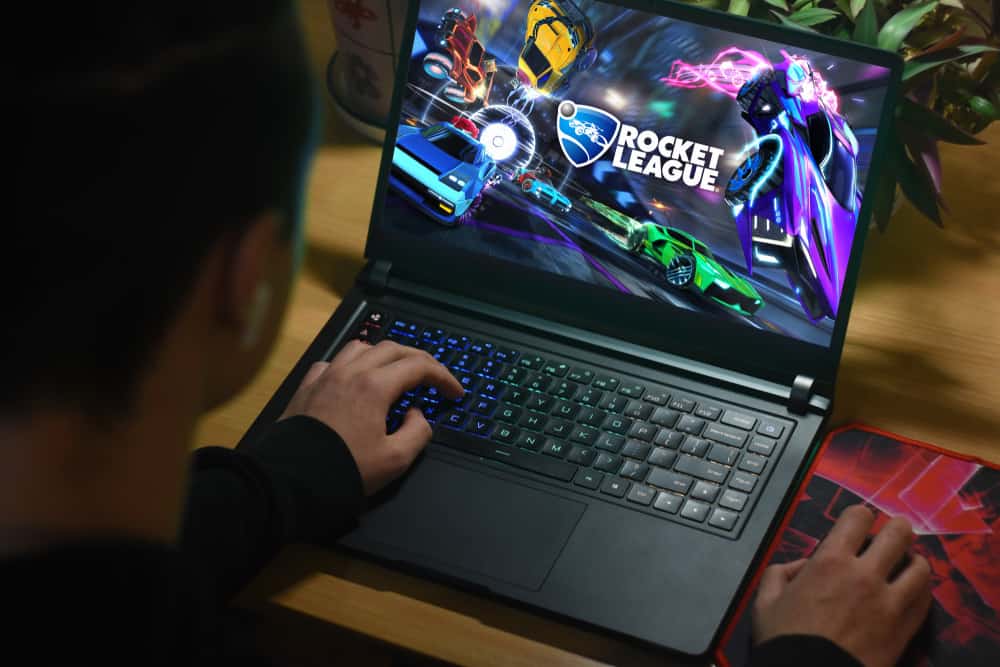 The multiplayer option is very common in a lot of games, and it's also in Rocket League. Sometimes it has a huge benefit, for instance, when you want to play with one of your friends. In this case, you would likely want to split your PC screen. We have two different ways of enabling split screens on your PC, depending on your controller's setup. So how do you play Rocket League split screen on my PC?
To play Rocket League using the split screen on a PC, you can either use one controller or two controllers. When the controller is connected, press the menu/option or start button and select "Split Screen".
In case you want to have a fun-filled experience with a friend when playing a sports-based car race game, or you want to team up and play with a friend, or maybe you want to try and play the game online, or peradventure you want to have a one on one game experience with a friend of yours, you might think of enabling split screen on your PC.
In this article, you will be shown how to enable split screen on Rocket League on your PC.
How To Quickly Set Rocket League Split Screen on Your PC
Let's assume you have been playing Rocket League for a while on your PC without the split screen option and have been wondering how to split the screen so you can enjoy the game differently. Or maybe you have your friends around, and you all want to enjoy the moment by playing Rocket League split screen on PC together; you can easily play the game by either observing method 1 or method 2. The steps to do that are illustrated below.
Method #1: With Controllers
We can assume that the easiest way to play Rocket League when using split screen on PC comes if it's just controllers you are using and no keyboards. Controllers help you enjoy the Rocket League game using the split screen option on your PC. It is best to use a controller when playing Rocket League.
Here's how to play split screen on your PC with controllers.
Open or unlock your PC.
Click on the Rocket League icon from your menu or home screen and launch the app.
Scroll to the main menu option and open it.
The remaining players should all press Start on their controllers.
All of them should join after pressing Start and play either online or offline mode.
If you don't have an extra controller, you can still easily play Rocket League with your friend on your PC using the split screen option. A keyboard and controller are still okay, and the process for you to use them is straightforward.
Method #2: Using Keyboard and Controller Together
Sometimes you might not be fortunate to have more than one controller, and you have your friend ready to play Rocket League. You can combine both your controller and keyboard to give the same result as the two controllers would.
Here's how to play Rocket League with a keyboard and a controller when you have split your PC's screen.
After unlocking or opening your PC, click on Rocket League and start the game.
Load the title screen and make sure all the devices are connected.
Start the game and quickly load the title screen with all other devices connected.
Unplug and plug the second controller on your title screen to register player 2.
The second player has to press Start from the menu so that you can enable the split screen mode.
Conclusion
You need to have at least one controller and a keyboard to play the game Rocket League on your PC after you split the screen. You can use any of the two methods explained above. You should also note that you can play the game online or offline with your friends, but the good thing is you now understand how to play Rocket League with a split screen on your PC.
Frequently Asked Questions
In Rocket League, how do I set up a split screen?
Make sure you connect all the controllers. Player 2 should log in with a guest account or Xbox live account to launch the game Rocket League. On the controller of player 2, click on the menu button.
In Rocket League, can a split screen take up to 4 players? 
You can team up with as many as 3 friends on Rocket League using a split screen. You can team up with your friends against the AI in 4v4 or 2v2, or 3v3 ways to play online matches or on a split screen. It is called the Co-op experience.