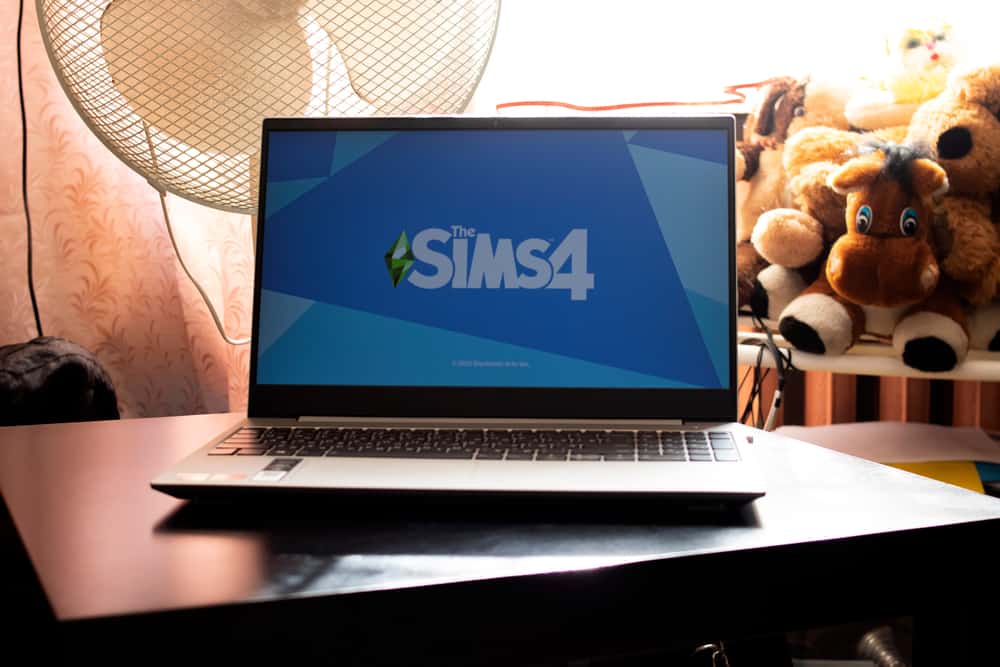 If you've ever been in a situation where you wish to play Sims on Chromebook but don't know how to do so, stick around and find out how it can be done. Considering how many things can be done in The Sims games, it's understandable that many people like the game, and some would wish to start playing the popular simulation game on their new Chromebook. 
Before we get into that, let's first understand the terms to get a better understanding of what we will be talking about in this article.
What are Chromebooks and The Sims?
Chromebook is a substitute for a laptop – whether it be Microsoft or Apple – that runs on a lighter OS of Google Chrome and is faster than traditional OS systems. It's made primarily for online activities as it functions from the cloud. Still, in general, it can more or less perform almost all the duties of a laptop, such as editing images, watching movies, streaming podcasts, listening to music, and others. Chromebooks are also more cost-friendly and operate on the Google Chrome Linux web version; they also don't use much power and can't work offline.
On the other hand, The Sims is a widely popular video game for mobile, console, and computers that have been around for a long time now. It involves playing like a normal person in a given world with typical human activities such as building friends, buying a house, feeding, using the toilet, and other day-to-day activities. 
Let's discuss other details, such as which Sims games will work on your Chromebook and which ones won't, as well as how you can play Sims 4 on Chromebook.
Playing The Sims on Your Chromebook
When it comes to playing The Sims on Chromebook, officially, there are none to play. EA doesn't have one specifically tailored for a Chromebook. However, two mobile games work on Chromebook, namely The Sims FreePlay and The Sims Mobile – they are both supported by EA to play on Chromebook. 
These are the only two that will work on the Google Chrome OS, and there's a specific way to make these games work on your Chromebook. If you wish to get these mobile Sims games to work seamlessly, you might have to run them as an emulated app via the Google Play Store. There are other problems, though, such as lagging and clicking issues because they were made for mobile rather than laptop-style devices – this can be overcome if you have a convertible Chromebook or any other Chromebook with a touchscreen capability.
Remember that The Sims 1 to 4 will not work on your Chromebook – Sims 3 and 4 might work with certain methods – and the only chance Sims fans with a Chromebook have to play it on that device is if a lite version is released of these games; that is highly unlikely. Nevertheless, we will focus on the official versions that can be played on your Chromebook.
Playing The Sims FreePlay 
The steps below are how you can get The Sims FreePlay to work on your Chromebook:
Login to your Chromebook device.
Choose the Launcher option located at the lower-left corner of your screen.
Search for the Store app and open it.
When in the Play Store app, look for "sims free play".
Click "Install", and this automatically installs it as part of your Chromebook applications.
If you don't have Play Store on your Launcher, you need to update your Chromebook OS, and if you're told that your Chromebook isn't compatible with the game to download, it also means you have to update your Chromebook OS.
Playing The Sims Mobile
The Sims Mobile follows the same set of steps as The Sims FreePlay. You'll log in to your Chromebook, Select Launcher, Look for the Play Store app and open it, find sims mobile, and launch the game.
Note that since The Sims Mobile is more expansive and detailed than The Sims FreePlay, it might have more performance issues regarding lagging and general clicking, especially if you have an older Chromebook model. It's more important with this game to have a touchscreen and a newer version of Chromebook.
Chrome Remote Desktop
Technically, you can play games like The Sims 4 on your Chromebook using this service. Chrome Remote Desktop or CRD is an application that allows you to mirror whatever is happening on your PC to your Chromebook. As long as your Windows laptop and your Chromebook have fast internet access, you can mirror whatever is on your PC to your Chromebook regardless of how far apart the devices are.
The best part about CRD is that it doesn't require you to pay a penny, so you can play The Sims 4 on your Chromebook while your PC handles all the graphical and hardware heavy-lifting. This prevents lagging and other performance issues that you would get if you were using the lighter Chromebook to run Sims games fully. Listed below is how you can go about doing this:
Download the Chrome Remote Desktop app on your Windows PC and Chromebook from the Chrome Web Store.
Generate a private key on your Windows PC and type it on your Chromebook.
Make sure they both have great internet speed.
Create a remote connection on your Windows PC. This laptop will serve as the host network.
Connect to the host network on your Chromebook, and your PC screen should show on your Chromebook.
Open The Sims 4 on your Chromebook and play.
Summary
In this article, we learned about Chromebook and The Sims and ways you can get the game on your Chromebook. You could get mobile Sims games on your Chromebook or use Chrome Remote Desktop to play the more advanced Sims games.
Frequently Asked Questions
I borrowed the Chromebook I use. Can I still play The Sims 4?
This is unlikely because borrowed devices usually are not managed by you, which means you can't access Linux's Dev Mode. All this ends with you not being able to play the game.
How do I update my Chromebook?
Go to the About Chrome OS section on your Chromebook and choose Google Chrome Os to know which version your system currently runs on. Check for updates for automatic download.