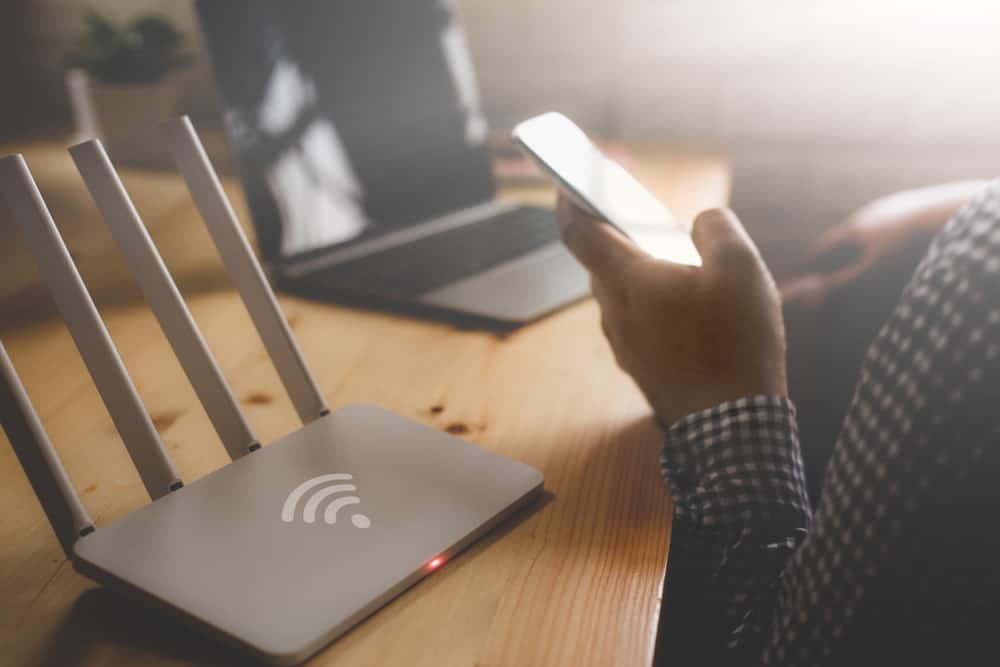 Port forwarding with AT&T routers can be frustrating. If you are also struggling to set up port forwarding on your AT&T router, you are at the right place. This guide will take you through setting up port forwarding.
Before going straight to the steps, let's discuss what port forwarding is first.
What Is Port Forwarding?
Port forwarding is a technique to forward network traffic from one IP address and port to another IP address and port on a firewall, router, or switch.
This is commonly used in home networks to allow users outside the home network to access services hosted inside the home network.
How To Port Forward AT&T Router
Here are the simple steps that you can follow to port forward AT&T Router.
Step #1: Access the Gateway of Your AT&T Router
First, you need to get into the gateway of your AT&T router to perform port forward. Follow the steps below.
Retrieve the username, password, and other information about your AT&T network at the bottom of your router.
Connect your computer to the router.
Type the gateway in a browser, then hit the Enter key.
Enter the username and password to log in to the router settings.
A sample format of the gateway or IP address is 192.168.1.254.
Step #2: Set Up Port Forward
Once you have entered the gateway of your AT&T router, you need to set up custom ports you want to forward. Check out the steps given below.
Click on "Settings" > "Firewall".
Select the option "Nat/Gaming".
Enter the device's Access Code (found with the username and password at the bottom of the router).
Click "Continue" to proceed.
Select "Service" and set its port forward.
Click on the drop-down menu beside the "Service" tab, and a list of services will appear.
Choose the service you want to add.
Click the drop-down menu and select your system name.
Click "Add".
This procedure sets up a port forward on your AT&T router.
If you can't find the required service, follow the next step.
Step #3: Set Up Custom Ports
To set up custom ports, you will need to follow these steps.
Click on the "Custom Services" tab.
Enter the Service Name you want to port forward.
Type the Global Port Range you find on the server's information.
Write the Base Host Port in the next tab.
Select the Protocol according to the service you need to connect to.
Press the "Add" button, then press "Return to Nat/Gaming".
Select Service Names and click on the server that you have added recently.
Select your system, then click on "Add".
This will set up the custom port to forward on your AT&T router.
Conclusion
This guide showed how you could easily port forward your AT&T router. The process is the same for all AT&T router models, so I hope these steps will help you quickly set up a port forward.
Frequently Asked Questions
Is my AT&T modem also a router?
The AT&T modem is a combination modem and router, which means it has both functions. You can use it to connect your devices to the internet.
What is the AT&T router IP?
The AT&T router IP address is 192.168.1.254. This is the default IP address for many routers made by AT&T, and you can use this IP address to get into your router's settings.
It's important to know this because it can help you configure your router when you need to make changes to it.
Do all routers support port forwarding?
Yes! All routers support port forwarding. Port forwarding is a way of allowing external devices or servers to access services on your network.