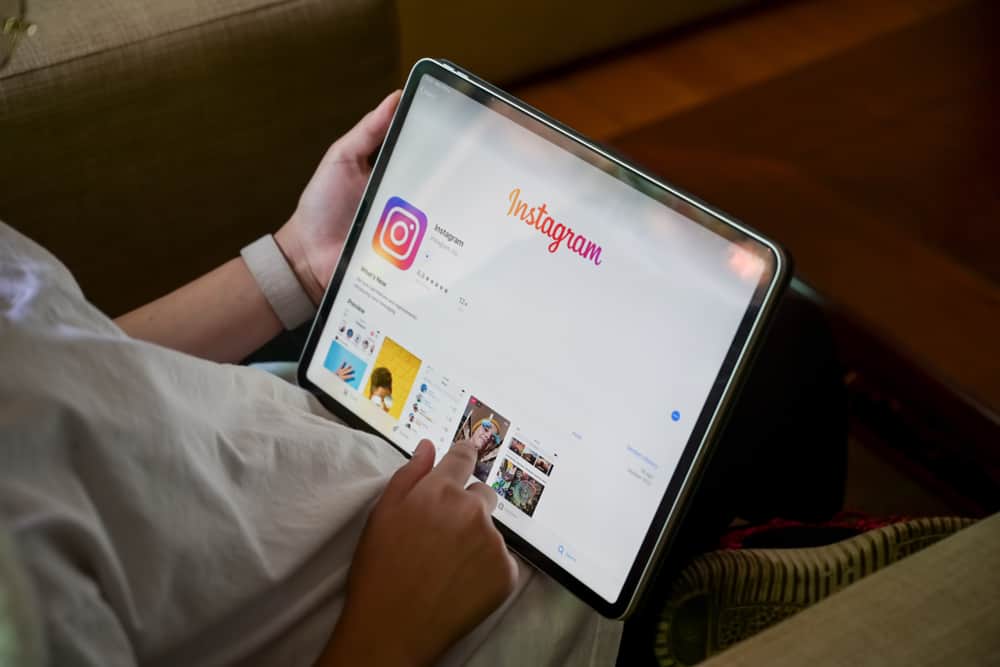 In the modern era, we are addicted to sharing our personal life on social media platforms such as Facebook, Instagram, Twitter, etc. Unfortunately, a dedicated Instagram application for iPad is unavailable, leaving iPad users confused about whether they can post on Instagram using an iPad.
You need to follow these basic steps to use an iPad for posting a picture/video on Instagram.
1. Launch the App Store and search for "Instagram".
2. Tap on "GET" to download it and launch the application.
3. Log in or sign up for your Instagram account.
4. At the bottom of your screen, tap on the icon in the center; this icon is dedicated to adding a new post.
5. Select the desired picture/video, and move forward by tapping "Next".
6. The next page will ask you to edit or put some filter on your selected picture; once you are done with it, tap "Next".
7. Tap on the share button at the top right corner of your screen, and you are done.
In this article, you will learn all the methods that can be used to post on Instagram, using an iPad, and the difficulties you might encounter while posting.
Posting on Instagram From the Photos App
If you want to post anything on Instagram directly from your iPad's Photos application, you can do that by considering these steps.
Make sure you are logged into your Instagram account.
Launch the Photos application.
Find the folder/album containing the photo/video you wish to upload on Instagram.
Choose the photo/video and tap on the share icon, represented by a box with an up arrow.
The iOS Share Sheet will be displayed. Tap on "More".
Locate Instagram and tap on the toggle right next to it; it will turn green.
Tap "Done".
You can now see the Instagram icon, tap on it.
An Instagram screen would appear, tap on "Share", and you have successfully posted on Instagram.
How Do You Post on Instagram on iPad Without the App?
If you don't want to use the Instagram application to post from your iPad, you can use a browser to access your account and post whatever you desire.
Posting on Instagram From the Safari App
You can use Instagram using the iPhone-specified application, but you might face some problems. For instance, the application does not synchronize with the iPad's resolution aspect ratio, lacks the new features available on the application on your iPhone, etc.
Instead of facing all these problems, which will eventually annoy you, you can use the Safari app to access the official Instagram website that works perfectly fine on your iPad.
Following these steps will help you use Instagram using Safari on your iPad.
Launch the Safari application and navigate to the official website of Instagram.
Log in to your account by entering your credentials.
From the bottom of the screen, tap on the plus (+) sign representing "Add Post".
A menu would pop up asking you to choose the source of the picture; choose the "Photo Library" option.
Choose the photo, edit it, and add a caption if you want to.
Tap "Share".
Posting on Instagram Using a Browser Shortcut
While the Instagram application for iPads is outdated and not so fun to use, accessing your account from Instagram's official website using Safari provides you with sufficient satisfaction that you need.
Moreover, if you want to check your account frequently, you might get annoyed accessing it through Safari. That said, creating a shortcut to the Instagram website on your iPad's home screen would make it relatively easier for you to use the platform.
To create an Instagram shortcut on your iPad's home screen, these simple steps will help you.
Open Safari and search for Instagram's official website.
Log in to your account by entering your credentials.
Once you have entered the home screen, tap on the share button, represented by a box and an arrow pointing upwards.
Swipe down until you see the "Add to Home Screen" option, and tap on it.
A confirmation page would occur, tap on "Add", and you are done.
Posting on Instagram from a browser shortcut is identical to posting from the Safari App.
Third-Party iPad Applications for Instagram
Apart from the official Instagram application, which is currently unavailable for iPads, there are multiple applications such as Buffer, Repost, etc., which allow you to use Instagram and the feature that allows you to post on Instagram. But, the overall interface differs from the official Instagram's patented interface.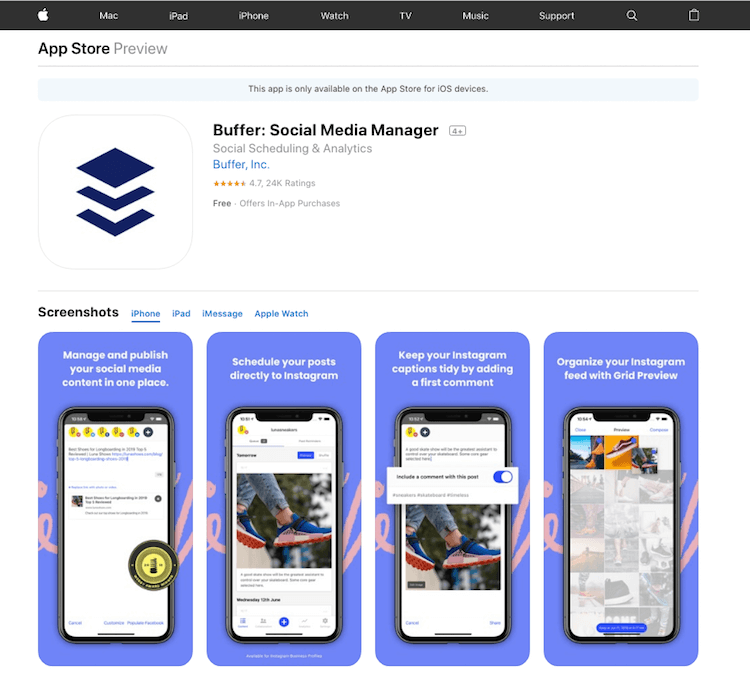 Conclusion
Instagram is one of the most popular social media platforms used by millions of people. Not having this application for iPads is somewhat frustrating, but this doesn't mean you can't use Instagram on your iPads.
Using Safari to operate your account and later create a shortcut on your home screen will make your life easier and provide you with the desired experience.