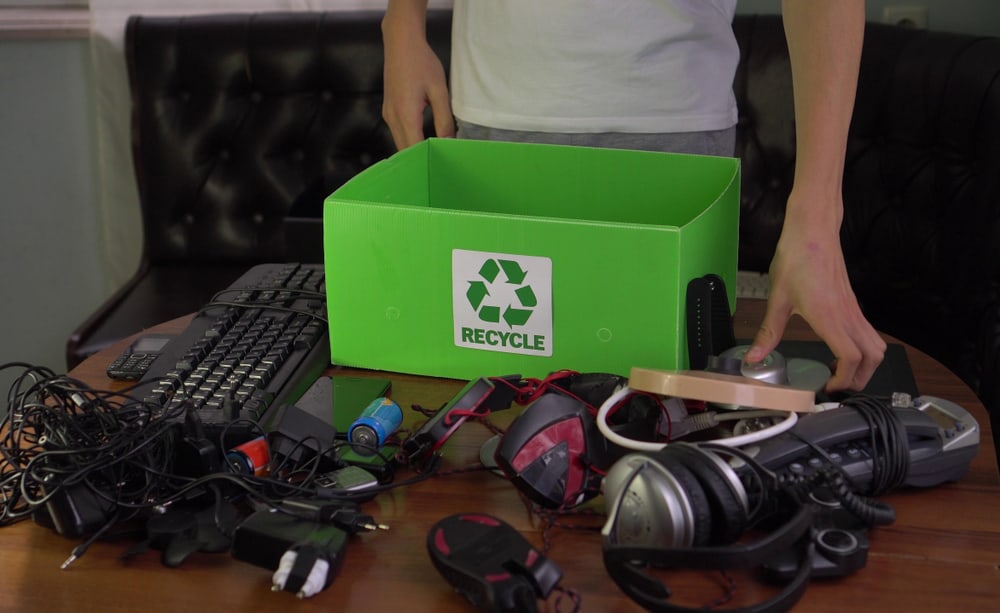 Computers, like all machines, have a limited active life. Using an old computer results in unforced errors, loss of efficiency, slow work rate, and an undue burden on yourself. So, If you have an outdated computer, you must get rid of it. For that, you should learn how to prepare a computer for disposal. 
The procedure to dispose of a computer is quite simple. Firstly, you should prepare a backup of all important files (personal and professional) and save them in another location. If you have licensed software, deactivate and remove them from your computer. After that, wipe the hard drive to remove all the data. The computer is ready for disposal now. If you want to dump it, you can also recycle its parts.
A computer contains sensitive information. This information includes personal data, bank details, passwords, license keys, tax returns, phone numbers, and other vital documents. This information can reach scammers, identity thieves, and hackers without proper disposal. 
So, to avoid any potential disaster, it is essential to plan an effective computer disposal, and here's how you can pull that off.
Preparing a Computer for Disposal
Computer disposal refers to all practices you follow to pass a computer from one possession to another. After disposal, the computer must be in factory settings. It shouldn't possess any trace of your digital data. If you want to discard it, a computer disposal plan should include recycling electronic parts and dumping e-wastes.  
These are the steps you should take before reselling or recycling a computer.
Step #1: Backup Your Files
The first step towards disposing of your computer is to generate a backup of all documents, photos, videos, and other files. The backup type depends on how and where the files have been saved in your system.
The backup process is relatively easier if the data is already on file-syncing services like Google Drive or DropBox. Since the data is saved on cloud-based storage, you don't require an external storage device.
You only need to ensure that all necessary files have been uploaded to the cloud. After that, synchronize the storage on another device. It will determine whether the original data has been restored or not. If all the files get restored, the system backup is successful.
If the files are saved in your computer hard drive, you need another location to create backup storage. The Windows operating system possesses an in-built File History feature to save important files and transfer them to an external drive. On the other hand, Mac users should utilize Time Machine for backup.
You can also choose third-party applications for backing up important files. However, the above two methods are native and easy to use. Plus, they are sufficient for any file backup. 
So, we recommend the File History tool on Windows and Time Machine on Mac for file backup.
Step #2: Remove Software Licenses
If you are using licensed software on your system, you should remove them before its disposal so that you can use the software on your next device.
Some software applications allow you to deactivate the program, through which you can transfer the license to another computer. Therefore, check all licensed software settings to see if the deactivation option is available or not. 
If it isn't available on some software, contact the vendor to know how you can remove the license from this PC and activate it on the new one. It will enable you to run these applications on the upgraded system.
Step #3: Delete the Hard Drive 
A hard drive stores all your computer's data. Once you have saved essential files and software, you should wipe out the hard drive.
It will remove the entire storage, taking your PC back to factory settings. After that, the other person will have to reset and reinstall the operating system before using your computer.
The process of hard drive removal is different for Windows and Mac operating systems. We shall explain how it works on them.
For Windows Operating Systems
Follow these steps to remove hard drive data in Windows 10.
Go to the start menu and visit Settings > "Update & Security" > "Recovery".
Click the "Get Started" option available in the "Reset This PC" section.
The system will show two options: "Keep my files" or "Remove everything". 
Choose "Remove Everything".
On the next screen, click the "Local Reinstall option". In Additional settings, turn on "Clean data". It will stop others from recovering your information.
Click "Next" and select the "Reset" option. The PC will restart on default factory settings.
For Mac Operating System
You can remove the hard drive from macOS using Mac's Disk Utility Tool. The procedure is as follows.
Start your Mac in Recovery Mode and choose "Disk Utility" from the recovery menu.
Select the primary hard drive of your Mac. Click the erase icon and choose "Erase Volume Group".
Then click "Erase Mac and Restart" to initiate the process.
The drive would be wiped out after some time. Restart your system to see that it is back to factory settings.
Step #4: Recycle Your Computer 
If you want to discard your PC, don't throw it away like trash. The computers contain electronic parts, which can be appropriately recycled. Several mega stores have designated recycling drop-off points to collect electronic components. Similarly, Apple also accepts its products back. 
A computer contains materials like cadmium, lead, chromium, etc., which are harmful to the environment. They are considered e-wastes. The Environmental Protection Agency (EPA) has provided detailed guidelines for IT equipment recycling. You can also seek guidance from the local government regarding recycling programs.
The designated recycling points break a PC into its primary materials. These materials can be used for future manufacturing. It limits their potential hazards. So, always look to recycle your computer.
The Bottom Line
Computers, like other electronic gadgets, can't last forever. There comes a time when a system becomes slow, outdated, and inefficient. Since a computer is like a library of personal and professional information, you should plan its disposal before throwing it away. 
Disposing of a computer involves several key steps. First, you should prepare a backup of all files on either a cloud service or an external storage device. Then, you should deactivate licensed software from the system. After that, you can remove the entire data from your computer's hard drive. The computer will get back to factory settings. It will be ready for reselling or sharing now. If you want to dump it, you can also recycle all its electronic parts.
Frequently Asked Questions
Can I put a computer in the dumpster?
Electronic devices shouldn't be put in a dumpster. They are made from harmful materials, which seriously threaten our ecosystem. However, some localities allow computers to be dumped in containers, but most US states have e-waste recycling facilities for handling computer waste.
What kind of magnet will destroy a hard drive?
You need a strong magnet to pull that off. It requires a force of 450 pounds to considerably affect a hard drive. This instantly takes most magnets out of the equation. They aren't that powerful. Only strong neodymium magnets can destroy a hard drive. However, they are not widely available in the market.