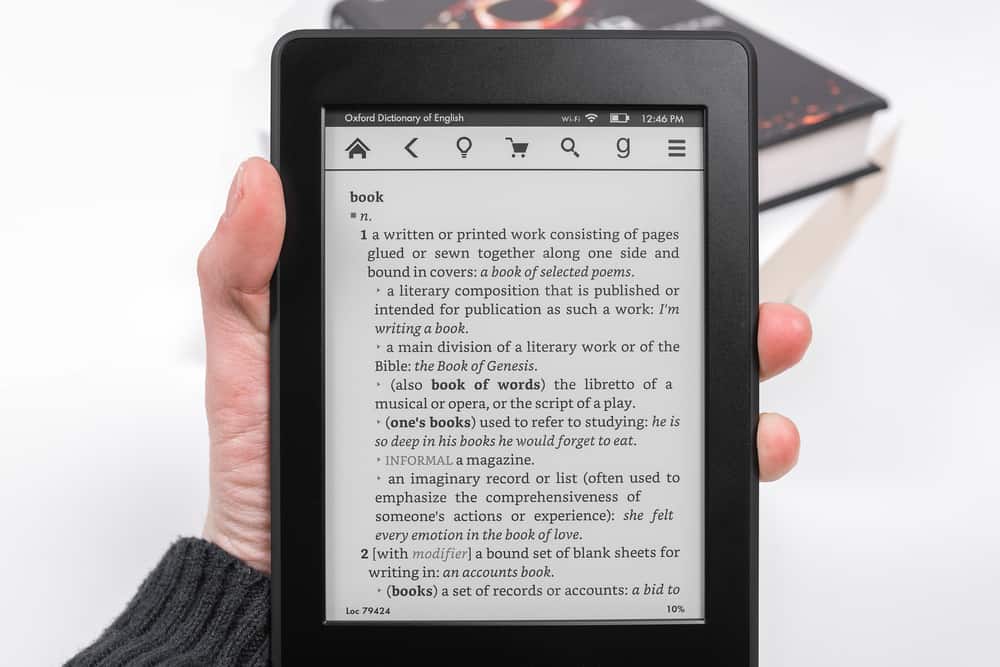 There's no doubt that a Kindle is very helpful, especially since you can carry your entire library in the palm of your hands regardless of where you go. Plus, the customization options ensure that you get an enjoyable reading experience. However, in some cases, constantly reading from a screen can be headache-inducing, and having a printed copy of the Kindle book seems like a better option. Luckily, it's easy to do so.
To print a Kindle book from the Kindle eReader, first, connect the device to a computer, decrypt and copy the book using DRM-removal software to bypass copyright protection. Then convert the cracked file to PDF or epub, open it in a universal reader program like Adobe and click on print. To print a book from the Kindle Fire HD tablet, you have to follow the same steps, but instead of downloading DRM-removal software on a computer, you can directly download it to your tablet. Then, convert the format and open it in a reader. Finally, click on print to send the book directly to a printer connected to the same Wi-Fi. 
If you're still confused and not exactly sure how to go about the whole process, continue reading as we discuss all the steps in detail.
How To Print Kindle Books
Printing a Kindle book via a Kindle eReader is slightly different from the way you print via the Kindle Fire tablet. In either case, you first need to bypass the DRM copyright protection that restricts printing.
How To Print Kindle Books Using the Kindle Reader
A Kindle eReader just displays ebooks and lacks any advanced utility. To print the book, here's what you have to do:
Connect the eReader to your computer using a USB cable. Wait for a few seconds while the computer registers your Kindle.
Download and install third-party DRM-removal software for Kindle on your PC. Kindle ebooks come with copyright protection to limit physical printing and file copying. But you can easily bypass that with a DRM-removal program.
Decrypt and copy the Kindle book you want to print using the DRM-removal software. The resulting duplicate file will be identical to the original book, except that it will be stripped of the DRM.
Next, you need to convert the Kindle format (.azw) to a universal, print-ready format like .pdf or .epub. You can do so by using a program such as Kindle for PC. You can't print a .azw file using this program, but by converting it, you can access the file using a program with the option to print like Adobe Reader. Converting it will also not take long since ebooks are usually small.
Once the book is in .pdf or .epub format, open it using a third-party reader like Calibre or Adobe Reader. Then find the option to print and click on it.
You'll now be asked to put in your preferences, like the number of copies you want to make and whether you want them one-sided or two-sided. Fill in all the required information and click on "Print."
Once done, quickly double-check to make sure the whole book was printed.
How To Print Kindle Books Using the Kindle Fire HD
As mentioned earlier, printing Kindle books using the Fire tablet is slightly different, primarily because it is more of a table than a reader, which means it has Wi-Fi functionality. So you can connect both the tablet and the printer to the same Wi-Fi and directly send the file you want to print from the tablet to the printer.
But before you can do that, here, too, you'll have to remove the DRM and convert the file. Here's how:
You'll be able to access different files and web pages using your Kindle tablet that you can directly print. However, if you want to print Kindle-specific files (.azw files), you'll first need to download DRM removal software directly to your Fire HD tablet.
In this case, too, you won't be able to open the .azw file in a universal reader so that you can print it. You'll first need to convert it into .pdf, and you can do that directly by downloading a file converter to your tablet.
Next, download a print-friendly app to your tablet. This will allow you to send the Kindle book directly from the tablet to a printer connected to the same Wi-Fi.
Finally, open the file you want to print using the print-friendly app and find the print button. You might have to explore the app a bit to find it since different programs have different layouts.
Tap "Print" and then choose your printer to send the book for printing. Here you will also be asked to fill in things like the number of copies.
Finally, once the printer is done printing, make sure you have all the pages.
Summary
Constantly reading from a Kindle can be strenuous for your eyes; in such cases, having a physical copy can help. So whether you have the Kindle eReader or the Kindle Fire HD tablet, you now know how to print Kindle books. Just make sure you have DRM-removal software, and the rest of the process is easy.