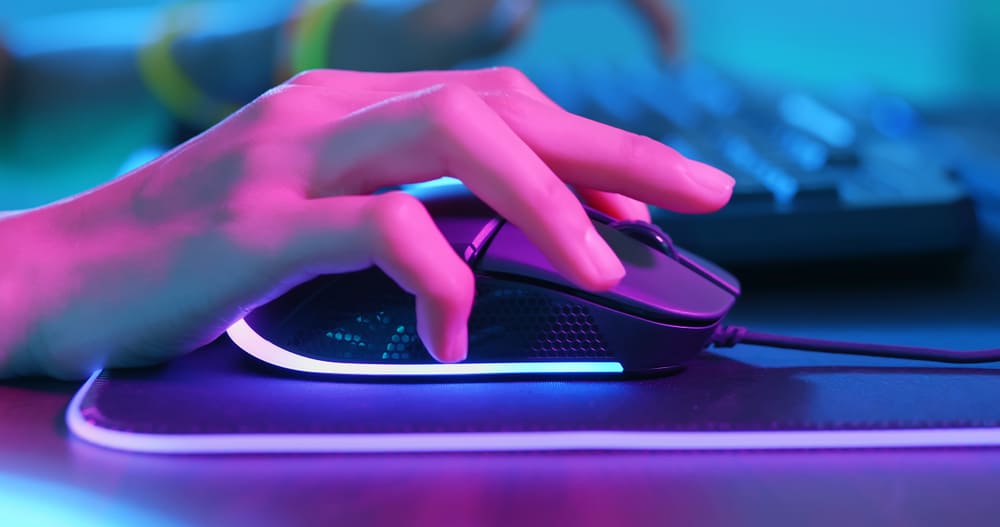 Having a gaming mouse makes a world of difference when playing games that require great aim and accuracy, such as first-person shooter (FPS) games. Investing in a high-quality gaming mouse usually comes with its application for customizing the keys. However, some modern-day gaming mice do not have special applications for customizing the buttons.
To program a gaming mouse, download and install a software application compatible with your computer. For Windows computers, the best software for customizing your mouse buttons is X-Mouse Button Control. For Mac computers, download and install SteerMouse. Connect your mouse to the computer, open the software app, and customize the keys.
Modern-day gaming mice have a lot of features that distinguish them from normal computer mice and make PC gaming easy. However, they are just tools that need to be configured to the user's taste before they can be used to their advantage while gaming. In this article, we will explain the best tools for programming gaming mice and how to use those tools to program gaming mice.
Best Tools for Programming a Gaming Mouse
Most high-quality gaming mice with adjustable DPI sensitivity, programmable buttons, and good sensors were designed by companies that support their mice with software. For those types of mice, the best tools for programming them are the ones that the manufacturer provided.
The programming software the manufacturer designed for its gaming mouse cannot be used to configure a gaming mouse from another manufacturer. As for other kinds of mice that do not have their specially customized software program, you'll have to use a reliable generic third-party software application for customizing gaming mice.
We've researched the best software programs for configuring and expanding the capabilities of gaming mice. We considered their range of functions, ease of use, compatibility with different computers, user interface, installation process, cost, etc.
Our research concluded that X-Mouse Button Control is the best software program for programming and reconfiguring gaming mice on Windows computers. X-Mouse Button Control ticks all the important conditions and is arguably the best software program for unlocking your gaming mouse's potential. And it is a free software program.
As good as the X-Mouse Button Control software program is, it does not support Mac computers. The best alternative to X-Mouse on Mac Computers is SteerMouse. However, if you're looking for a free alternative for Mac computers, you can try LinearMouse.
How To Program a Gaming Mouse for a Windows Computer
X-Mouse Button Control is compatible with Windows 10 and is supported on both the 64-bit and 32-bit editions of Windows. To download and install the software program, follow the steps below.
Search for the latest version of the X-Mouse Button Control and download the version compatible with your Windows computer (32-bit or 64-bit).
Connect your gaming mouse to your computer.
Install the X-Mouse program on your computer by following the prompts on your computer screen.
Launch the program after completing the installation.
When you open the software, it recognizes your gaming mouse and displays a page where you will program all its buttons. The default is checked on the top left corner of the page under the "Application"/"Window Profiles". At the bottom of that tab, you can click the add button to add another profile and customize it to your taste.
On the right side of the configuration window, you have four tabs named "Layer 1", "Layer 2", "Scrolling", and "Options". Click the "Layer 1" tab to perform the bulk configuration process on your gaming mouse.
When you click any button on your mouse, the corresponding button lights up in the configuration window. So if you're confused about the numbering on the configuration window, all you have to do is click the button on the mouse and watch the number that lights up.
On the "Layer 1" tab, you will find that the common buttons, like the left, right, and middle buttons, are already configured to their primary roles. It's best not to tamper with the configuration of the common buttons because they are pretty much the same on every mouse.
As for the extra buttons on the gaming mouse, you can either click the drop-down button in front of each key to display a set of options and then select one of the commonly used options available. Since you're configuring a gaming mouse, you might not find the option you want in the drop-down. Select the "Simulated keys (undefined)" option instead.
Your selection opens a pop-up box that allows you to enter the custom key for that particular button. You can repeat this process for any other button you want to customize and save your settings when you're done.
How To Program a Gaming Mouse for a Mac Computer
SteerMouse is the best X-Mouse alternative for Mac computers. It allows you to configure the buttons on USB and Bluetooth mice. Unlike X-Mouse, SteerMouse is not free, but it only costs a one-time payment of $20 without needing further subscriptions.
To program a gaming mouse for Mac computers, go to App Store and download SteerMouse. Connect your mouse to your Mac and install SteerMouse by following the on-screen commands. Launch SteerMouse and configure your gaming mouse to your taste.
Conclusion
If you aren't a professional gamer, you might not have much experience with a gaming mouse. You might find it difficult to use at first, but once you get used to the configurations, you will notice a significant improvement in your gaming performance.
Gaining mastery of your gaming mouse isn't a one-day job. It requires constant practice before you can experience the benefits. But with patience and practice, you will develop your precision and accuracy and improve your skills for a much better gaming experience.