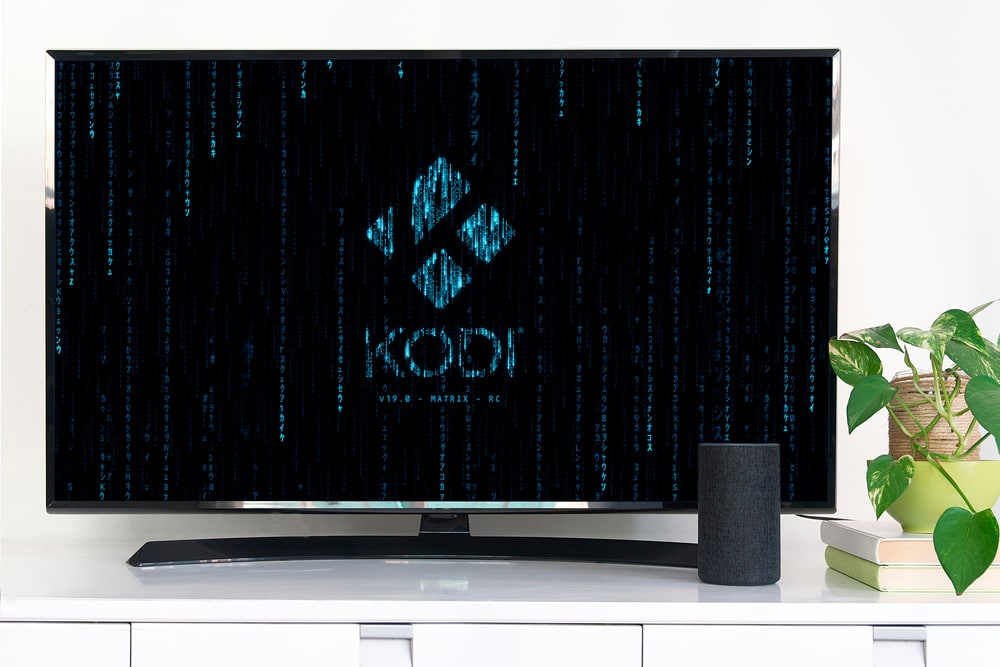 Kodi is the best open-source media player available today. Courtesy of its updated features and quality-user experience, Kodi has won several "Best Media Player" awards over the years. The software is accessible on all smartphones, PCs, and other platforms, including an LG Smart TV. To get a wholesome LG TV experience, you must learn how to put Kodi on LG Smart TV.
There are several ways to install Kodi on an LG smart TV. You can do it using Chromecast, Amazon Fire TV Stick, Roku, and Android TV Box. You can install Chromecast on a smartphone and cast Kodi videos. You can plug the Amazon Fire TV stick device with LG TV and get Kodi on it. The Roku player can mirror your Kodi content on LG TV. And lastly, you can install Kodi on an Android smart TV and connect it to LG Smart TV for unlimited streams. 
LG Smart TV has been a global market leader since its inception. It employs the latest OLED technology with α9 intelligent processer and self-emitting panel. The arrangement grants exuberant colors, deep back levels, and excellent dimming qualities.
An LG Smart TV with a Kodi stream is the ultimate combo for entertainment. This article will teach you everything about streaming Kodi on LG Smart TV.
Installing Kodi on an LG Smart TV
There are four ways to put Kodi on an LG smart TV. They provided constant streaming without any interruptions.
Using Chromecast
Chromecast is a built-in media adapter by Google. It allows users to play all types of digital content. The Chromecast can run Kodi on an LG smart TV.
Follow these steps for this.
Connect your smartphone and TV to the same network.
Download and install the Kodi app on your smart TV.
Go to the Google Play Store and find the Chromecast app.
Install the Chromecast app on your smartphone.
Pair Chromecast with LG smart TV.
After that, visit Google home page on your smartphone. Then, click the cast icon on the Google home page.
The casting will start. Once done, you can watch Kodi on LG Smart TV.
Using an Amazon Fire TV Stick
Amazon Firestick is a device that can turn any digital TV into smart Android TV. It enables an LG smart TV to download and access any Android application like Kodi. That's how it works.
Plug the Amazon Fire TV Stick into your LG smart TV.
On the Fire Stick, install the Kodi application.
Open the Fire Stick and go to Settings > "Applications" > "Manage Installed applications".
Select Kodi from the list.
Finally, click "Launch". Kodi is accessible now.
Using the Roku Player
Roku player is a streaming media through which you can access millions of videos from subscribed channels. This is how it can unlock Kodi on your LG smart TV.
Install Kodi on your PC/smartphone.
Connect your PC/smartphone to Roku Media.
Go to Roku player and proceed to Settings > "System" > "Screen Mirroring" > "Enable Screen Mirroring Option".
Press the Windows key + P and select "Duplicate".
Open the Kodi app and play the content.
It would start appearing on your TV.
Using an Android TV Box
Android TV is a set-top box to watch videos on demand. The app helps run Kodi on a smart TV. You can do it by following this method.
Connect the Android TV Box to your LG smart TV.
In the Android Box, open the Play Store and search for the Kodi app.
Download and install Kodi on Android Box.
Open Kodi and start watching your videos.
The Bottom Line
Kodi has changed the media streaming world on its head. It provides theatre-quality content with a user-friendly GUI. The platform has become the first choice for watching videos, music, gaming, podcasts, and other forms of content. To enjoy this on your LG Smart TV, you can connect to Kodi.
You can put Kodi on LG smart TV using Chrome Cast, Amazon Fire TV Stick, Roku Player, and Android TV Box. The choice of method depends upon the resources to you. All these methods provided uninterrupted Kodi Streaming.
Frequently Asked Questions
How do I install third-party apps on my LG Smart TV?
To get supported third-party apps, you need to turn on the TV and press the "Home" button to visit the menu section. Click on "More Apps". It will take you to the LG Content Store. Here, you can find the available options. Pick your app and install it.
Is LG Smart TV an Android TV?
The LG TVs are not Android TVs. They use WebOS, an operating system on which all LG devices work. However, you can change an LG smart TV to an Android one by adding third-party applications like Sticks or Android TV Box.