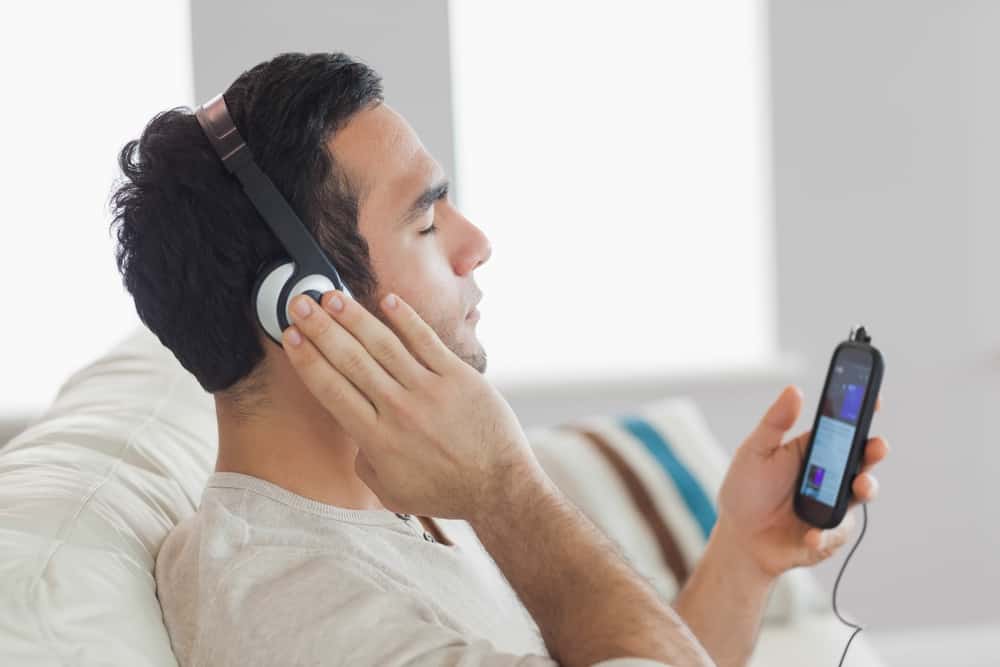 Your Android device is a fully functional music player that allows you to listen to MP3 songs. However, having an app that streams music does not guarantee that the music is in the best format for you. The MP3 format is easily accessible and does not consume enough space on devices. So, how do you get MP3 music on your android phones?
There are several ways to get MP3 music on your Android phone. You can transfer it from another device to your phone, purchase music directly from streaming platforms, or discover new music using an app within the Android operating system.
It is pretty easy to put music on your android once you know how to do it. This article will explain three easy ways to put MP3 on your phone. Continue reading to explore more.
Three Ways To Put MP3 on Androids
Many people prefer listening to music in MP3 format. This is because it offers good quality, consumes less space, and is easily accessible by many music-playing apps. We have therefore put together how you can put MP3 music on your phone without stress. 
Method #1: Transferring From Another Device Using a USB Cable
One of the easiest ways to transfer MP3 music to your android phone is by using a USB cable. You can use the USB to transfer files, including MP3 music files, from your computer to your Android phone. 
Here are the steps to follow when using a USB cable to transfer music files from your computer to your android phone.
Connect your phone to your computer via USB cable
On your phone, you will see a couple of options related to the USB device, select "File Transfer". Your computer may bring out the phone immediately or ask what you want to do with the phone.
Select "Open Device" to access the files.
Go to the music you want to transfer on your computer and right-click.
You can copy the music from the computer and paste it into a folder on your phone. You can also select the "Send to Device" option from your computer to send to your phone.
Your MP3 file is on your phone and should be ready to play. Go to the music player on your phone and search for it. 
Most phones synchronize music collected automatically. This will allow you to play it directly from the music player app after the transfer.
Method #2: Transferring From Another Device Using File Sharing Apps
Another smart way to put MP3 on your device is to use file-sharing apps, such as Xender, SHAREit, ShareMe, and so on, to transfer from one device to yours. However, we will use Xender as a case study for this article since it is free and easy to use. 
Here are steps to follow when using Xender to transfer music files.
Open the Xender app on your phone as well as the other phone.
Tap the "Share/Receive" icon at the bottom center of your screen.
The sender should tap "Send" while you tap "Receive".
The sender will get a barcode on their phone. Scan the barcode to establish the connection.
Select the MP3 music you want to send, and share.
You can start listening from your music player immediately after the successful transfer.
You might get unwanted files from Xender transfer. Xender transfer can also leak your data as the data you transferred using Xender may be accessed by a third party.
Method #3: Downloading From the Internet
You can also leverage the internet to put MP3 music on your phone. There are a couple of online sites where you can download MP3 files. These sites include Jamendo, Reverberation, Bandcamp, and so on. Most of these sites are free, but you might have to sign up to make a download on some.
Here is how to go about downloading music from an online site.
Go to the website you want to download the music.
Click the search icon to search for your preferred music. You can also find a song through the artist's name or genre.
Click the "Download" option when you eventually find the music you want to put on your phone.
You can listen to it directly on your phone after downloading the music.
Conclusion
It is easy to put MP3 on your android. The fact that you can get it from a device that already has it, using Xender or USB transfer, even makes it easier. When you can't have any device that has the MP3 file you want, you can also proceed to download it from a trusted online source. 
You have abundant choices and can easily listen to songs on your android phone at any time without breaking a sweat.