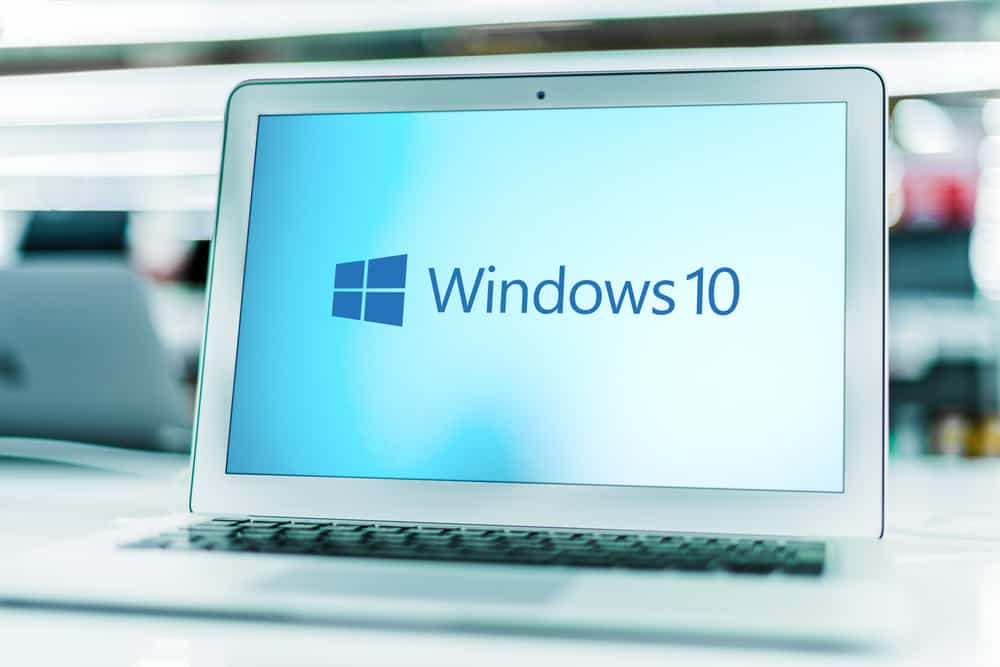 Since the inception of the computer age, operating systems that help computer software sync with hardware have seen different generations of development. 
Over the years, the technology has been refined to what we now have in our PCs and Desktop computers. The Windows operating system has developed for the last two decades with different program versions, each one an upgrade of its predecessor.
Upgrading your Windows operating system can be a hassle if you aren't equipped and don't know how to do it. However, you don't have to stress about that. This short guide will explore how you can put Windows 10 on USB for Installation.
Boot Installation From the USB
The USB now has more functionality than ever before, with newer PCs and laptops phasing out optical disk drives – CD – ROMs to optimize space for sleekness. This results in the development of more features around the tech.
Whether your PC has an optical drive, installing your new Windows 10 from your USB drive is the ideal option. After all, the USB drive is very portable, and its compatibility with every desktop and laptop computer is a given. 
When you boot your Windows installation from your USB drive, you can complete the installation faster. The USB installation option is the best option you can go for, evidenced by its mainstream utility.
To put Windows 10 on your USB drive for installation, you need at least 16 GB of free storage space.
USB Requirements For Windows Installation
Before you add a bootable Windows installation package, it is important that your USB can support UEFI (Unified Extensible Firmware Interface) and BIOS (Basic Input/Output system).
The BIOS and UEFI are support systems that help your computer load the operating system every time you boot it. The latter is a newer upgrade to the former with the advantage of systems self-diagnosis and self-repair.
To add BIOS/UEFI functionality to your USB drive, you'll have to format your USB drive to the FAT32 file system. 
To do this:
Connect the USB drive to your computer.
Open your Windows File Explorer. Press the "Windows + E" buttons on your desktop to access your Explorer.
On the left window pane, drag your cursor to the USB drive partition and right-click.
In the expanded options field, click on "Format", and a dialogue box will pop up.
Select the "FAT32" file system in the dialogue box, then set the partitioning as active.
Click on "Format", then "OK".
Make sure your USB drive is backed up before formatting it. Once you click on Format and it is successful, all the files previously on it will be gone for good.
How To Put Windows 10 Installation Files On A USB Drive
Without further ado, let's look at how you can put the Windows 10 installation file on your portable USB flash drive.
Download Windows 10 Media Creation Tool
First and foremost, you'll have to download Windows 10 Media Creation Tool from Microsoft's official website.
Make sure your USB is already plugged in, and you set a suitable download location of the file.
The download may take a while, depending on your internet speed. Once it is complete, run the application on your computer by double-clicking on the downloaded file.
We recommend removing all other USB drives plugged into the computer and leaving only the drive where you want Windows 10 installed.
Installing the Windows installation file on the USB Drive
To complete the installation process, follow these steps.
Step #1: Accept License Terms
Once you've gone through the software license terms and agreed to them, click "Accept" to continue to the next window.
Step #2: Choose the USB Installation Type
You'll see two options in the next window and choose the "Create Installation Media" option.
Step #3: Check or Uncheck Recommended Options 
If you don't plan to install Windows 10 on the computer you are working on, uncheck the "Use the recommended options for this PC" check box. If, however, you plan to install Windows 10 on your device, check the box.
Choose your preferred language package, whether you want a 64-bit or 32-bit operating system (depending on your system specs), then click on the "Next" button.
Step #4: Choose USB Flash Drive Option
In this window, choose the "USB flash drive" option. Click on the "Next" button and move to the next step.
Step #5: Select Your Destination Drive
Choose the target drive you want to install the installation package, then click "Next" to move to the next step.
Step #6: Download and Installation Proceeds
The Media Creation Tool will download the necessary installation files to your USB drive. This can take a while; have patience.
Step #7: Installation Complete
The download and installation process is complete. You now have the Windows 10 Installer successfully set up on your portable USB drive. 
Your USB is now a portable Windows 10 Installer. It has no installation restrictions; you can use it on as many computers as you like.
Installing Windows 10 From Your USB drive
Step #1: Change Your Computer's Boot Order
You must change the boot order so that your system will recognize the USB drive. Start the computer and press the key that launches  UEFI or BIOS protocols – it is usually the F1, F2, Escape or Delete key.
Step #2: Set the Computer to Boot From USB
In the expanded startup menu, locate the "boot" control menu to confirm that your computer is configured to boot from USB. Save the UEFI/BIOS settings and exit.
Step #3: Install Windows 10 on Your Computer
When the computer restarts, it will boot from the USB flash drive and automatically run the Windows 10 installation program. Follow the instructions and install Windows on your PC.
The installation package will ask for a license key. While it is important, you don't need it to get Windows up and running. You can enter the license key later after you've installed Windows 10
Summary
In this short tutorial on how to put Windows 10 on USB, we have discussed how you can format your USB to bootable media and how to download and install Windows 10 Media package.
We hope you can now make your Windows 10 portable USB media to upgrade or downgrade any computer to the Windows 10 operating system with this guide.