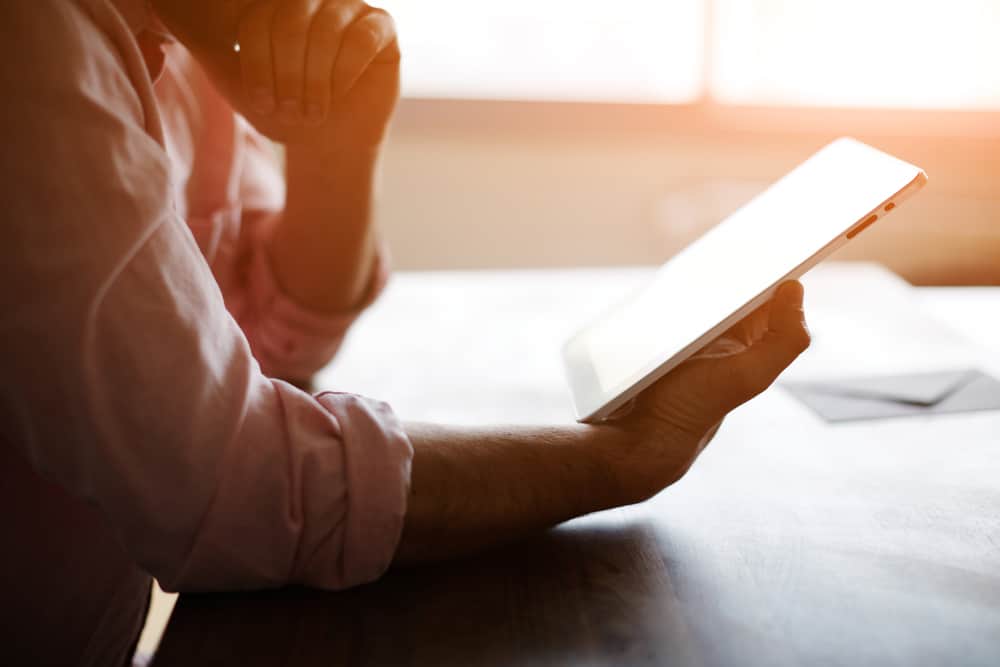 With the advancement of technology, people prefer to read eBooks on handheld devices with large displays. iPad is a wise choice among these devices due to its large screen dimensions. But how exactly can you read an ebook on an iPad?
For reading ePub on iPad, ensure you have installed "iBooks". Go to the source where your digital book is stored. Now hold down the ePub document file until a menu appears revealing the option to "Open In". Next, select "iBooks", and an ePub file will open on the iPad as a readable book.
Rather than carrying heavy loads of traditionally published paper books, it's much more convenient to bring thousands of books in on a sleek device in the form of ePub documents.
This article will guide you on how to read ePub on iPad by following three guaranteed methods. We will elaborate on each method that will follow a step-by-step approach to reading and opening ePub books on iPad.
What Is ePub?
Many IOS users are unfamiliar with an ePub file and how to read it on an iPad.
EPub is the concise form for electronic publication representing a digital document like an actual book. Anyone using the right software and some armature designing skills can create ePub.
Various eBook distributors have declared ePub the official format for applications like iBookstore for iOS. Unlike an actual book, ePub contains a stream of images and text that can be easily resized and redistributed.
The readability becomes much easier with an ePub using an electronic device like an iPad or iPhone. With an ePub document, you get better interactivity and high-quality multimedia content.
Reading ePub on iPad
Reading ePub on iPad is a relatively straightforward process. However, our step-by-step instructions with detailed instructions will help you complete this task without any trouble.
So now that you know about the formatting of ePub let's talk about how to read ePub on iPad using three easy methods.
Method #1: Reading ePub Using iBooks
If you have the link to an ePub, you can follow these easy steps to read a document on an iPad directly:
Ensure to download the "iBooks" application on your iPad.
Follow the online link to ePub to get the online copy of the digital document you want to read.
Go to the link, and here you'll find the option "Open in iBooks" right under the ePub name.

Once you have selected this option, a copy of ePub will be transferred to your iBooks app.
You can directly open and read this ePub from your iPad's iBook application.
iBooks application is supported on Apple Watch, iPhone, and iPad. If it is not available on these devices by default, you may have to download iBooks from Appstore.
Method #2: Reading ePub From Computer on iPad
In case a book is not available online and it's stored on your computer system, you can transfer it to read on your iPad by following this step-by-step process:
Firstly, install the latest version of "iTunes" on your computer system and launch it.
Select the ePub files by dragging them directly on the "iTunes" interface.
Click on the "Books" icon on the left of the "iTunes" interface. Here, you'll find ePub files.
Now attach the iPad to your computer system and click on the "iPad" icon.
Finally, select the books you want to transfer and click on "Sync Books" to share on the iPad.
While using iTunes to transfer new ePub files may erase the old books on your iPad. Therefore, back up your iPad before syncing new ePub files.
Method #3: Reading ePub Files with Third-Party Application
Beginner users of "iTunes" may find the previous method a little tricky as they might lose their previous ePub files while syncing the new ones. So, with the help of the "FoneTrans" transfer application, you can quickly transfer and read ePub files on your iPad by following these steps:
Step #1: Setup the Application
Download and install the "FoneTrans" application on your computer system and launch it. If you're attaching the iPad for the first time, unlock it and select the "Trust" option on the Home screen.
Step #2: EPub Transfer Files
Once you have attached the iPad and launched the application, click on the "Books" from the "Others" tab featured in the left column and click on "Add". Now select the ePub files and click "Open" to transfer ePub files on the iPad without losing your pre-installed data.
Summary
In this guide on how to read ePub on iPad, we've briefly discussed the ePub format and explored easy and innovative methods to read books on your Apple device. It's recommended to directly download and open ePub files on iPad by copying them on the iBooks application as it's the most straightforward method to follow.