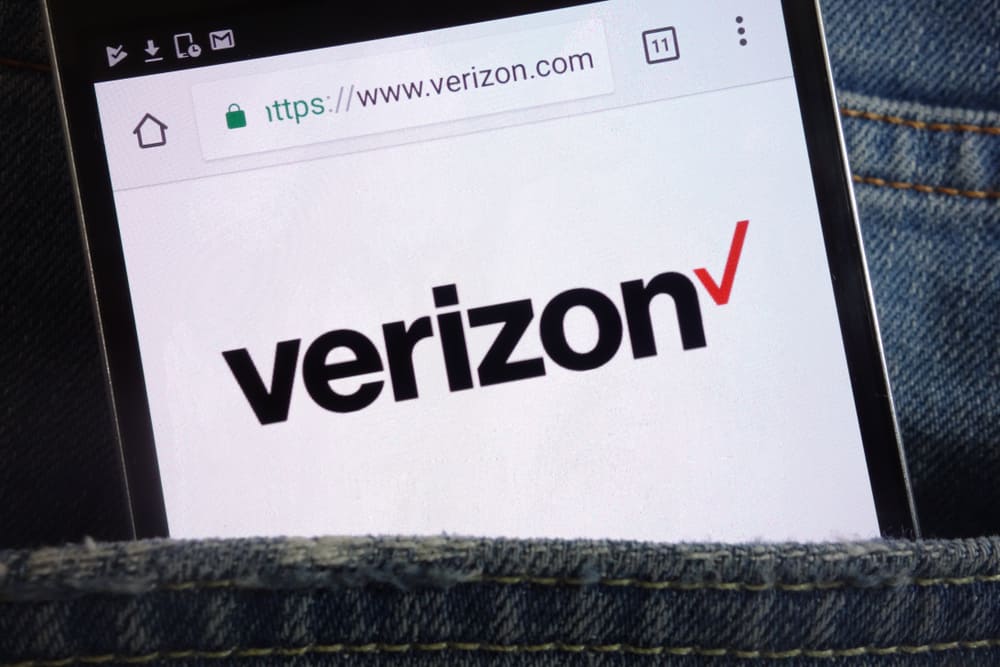 Ever wondered if it was possible to read text messages from your Verizon account online? Yes, it is possible. In the below article, we will show you just how to do the same.
There are three ways you can do that. The first two ways allow you to read instant messages online via the website or the Verizon Message Plus app. The other way enables you to read past messages by signing in to your account via the website or app.
This blog post contains very simplified procedures for accessing your messages on the Verizon platform.
How To Read Text Messages Online on Verizon?
To read text messages online on Verizon, you have to log in to your Verizon account. Logging in to your Verizon account enables you to assess any personal messages that have been sent to you.
The following are different ways to login into your Verizon account and assess your chat page.
Option #1: View Texts Using the Verizon Website
You now read your texts while browsing online through their website. Do your shopping while simultaneously reading messages from your Verizon inbox. You will need to follow the below steps.
For Personal Account
To read text messages on Verizon using your personal account, you should:
Go to Verizon's website login page – Verizon login.
Enter your username and password to log in to your account.
Once logged in, on the My Verizon home page, navigate to the Accounts page.
Click on the "Text Online" option.
If you are asked to read and accept the given terms and conditions, please do so.
On the next page, select a "Conversation" from the left-hand side pane.
The selected conversation from the pane is now displayed for you to read.
For Business Accounts
To read text messages on Verizon using your business account, you should:
Go to the My Business login page of Verizon – My Business Login.
Enter your login credentials for your business account.
Next, on your My Verizon Business homepage, go to the Accounts section.
Now, tap on the "Text Online" option.
You may be asked to read and accept the terms and conditions. Please read and accept them.
Select one of the conversations you want to read from your business contacts on the left-hand sidebar.
The conversation opens up, and you can read it.
Apart from actively checking for new messages on the Verizon website, you can also read texts passively. You can do this via pop-up messages through the Verizon Message Plus app. The next heading shows you how to do this.
Option #2: Read Text Messages Using the Verizon Message Plus App
The Verizon Message Plus app lets you read texts while on the move. If you are on an iPhone, download it from the Apple App Store. Android users can download the app from the Google Play store and start using it. You can download it as a desktop or web app too!
Here are the steps to follow to use the app:
Open the newly installed app to configure it.
Use your My Verizon account to log in to the Verizon Messages Plus application to synchronize your phone to read messages.
Enter your phone number to send a code for synchronizing.
Please enter this code in the app on your phone to sync it.
Now, choose a nickname for future navigation and click on done.
You can now read your text messages online through the Verizon Messages Plus App.
Other than viewing messages, you can even use the Verizon Messages Plus app to create and send messages.
Option #3: Viewing Texting History on Verizon
Apart from current messages, you can even read messages on Verizon that are up to 90 days old. Even call logs that are almost 18 months old can be viewed on the Verizon website. Let us check out the steps to view the older text messages as follows:
First, you must log in to your My Verizon Account.
Log in as an Account Manager or Owner.
Here, move to the My Usage section of your account.
Next, select the option for "View Previous Cycles."
To choose the billing cycles of the messages you want to see, scroll down to the My Bill section.
Now, choose from Data, talk, and text activity in the Get the details section.
Conclusion
As you can see, Verizon not only lets you see new and current messages but also old ones. You have to choose the conversations in your previous billing cycles. You can read and view messages on the Verizon website and the My Verizon Message Plus app. You can even use the app as a desktop or web app. You can choose any option you are comfortable with.
Frequently Asked Questions
Can you message someone who isn't on Verizon using the My Verizon account?
As long as their US number is active, you can send and receive messages to a non-Verizon user. But they must have a valid US number for it.
Can you send and receive multimedia or MMS messages through the Verizon facility?
Yes, you can add emojis, images, documents, or videos to their multimedia feature. As the messaging facility is embedded in the system, the messages remain and do not get lost.
Can you view other people's text messages on your account?
The Account Owners and Managers can only view message usage details like mobile number, date, and time of each message received or sent. They can see messages for each line on their account. But they cannot see the content of the text messages.