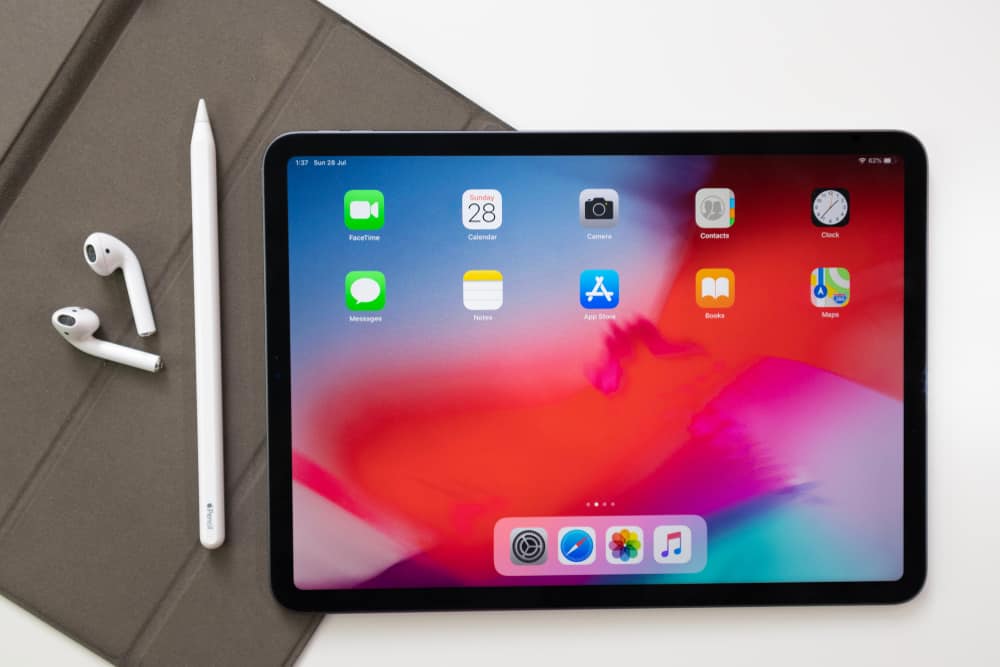 iPads are some of the best tablets globally, and they are durable and fast, so they have a hefty price tag.
However, there can be times when your iPad might start freezing. To overcome this issue, you need to restart your device.
Rebooting the iPad Pro is as simple as holding down the top button and any volume button. Afterward, you will need to follow the on-screen instructions to reboot the iPad Pro.
Today, we will discuss how to reboot an iPad Pro.
Why Should You Reboot Your iPad Pro?
iPad Pro may be one of the best iPad models, but it still has some issues. Its users have complained about short battery life, display issues, etc.
However, users sometimes complain about their iPad Pro freezing or lagging. This mostly happens due to software issues. There can be times when a bug or glitch might make its way into the device through an update, and it can cause your iPad to hang.
Another reason behind this could be that you're trying to make your iPad Pro do multiple tasks simultaneously, and the burden can prevent it from functioning correctly. 
How To Reboot iPad Pro 
If this happens to you, first of all, don't panic. There's a reboot option, allowing you to unfreeze your device instantly. We are going to explain how you can do that below.
Press and hold the power button (at the top of the iPad Pro) and either of the volume buttons.
A slider will appear on your screen through which you'll be able to turn off your iPad Pro.
Hold the top button of your iPad Pro again to turn it on. Keep holding down the button until the Apple logo appears on the screen.
Alternatively, you can also shut down your iPad Pro from Settings. But since this measure is taken when your iPad Pro freezes, you won't be able to use the screen to access the settings.
How To Force Restart iPad Pro 
If your iPad Pro is frozen to an extent where the shutdown option is not appearing on the screen, you will need to force restart your device. However, remember that force restart is not linked with force resetting.
While force reset is used to wipe all the data from the iPad to restore it to its factory settings, force restart is used to shut down the iPad Pro forcefully. Therefore, you don't have to worry about losing any data because of it. Still, it might not get saved if you were in the middle of some work when the device hung, such as writing a document. 
To force restart your iPad Pro, you must follow the steps mentioned below.
Press and release the volume up button, and then do the same with the volume down button.
Press and hold the power button at the top, and your device will restart on its own after a few seconds.
After everything comes back online, you will be able to use your iPad Pro just like before. If your device is still lagging, it might be a technical issue that you can't fix with a simple reboot. 
Conclusion
This was all regarding how to reboot an iPad Pro. As you can see, the process is pretty simple, and it will hardly take you a minute to do it. If the first method isn't working, you can always rely on the force restart option to get things working again.
Frequently Asked Questions
When should I reboot my iPad Pro?
You should reboot your iPad Pro when your device freezes or starts lagging. Rebooting it can help with making this issue go away.
Is it safe to force restart my iPad Pro?
Yes, it is entirely safe to force restart your iPad Pro. But if you were in the middle of some work when the iPad froze, there is no guarantee that the device will save it.
How can I prevent my iPad Pro from freezing?
You can prevent your iPad Pro from freezing by avoiding installing unnecessary applications. If you have a lot of applications on your device, your device will become slow and even freeze at times.