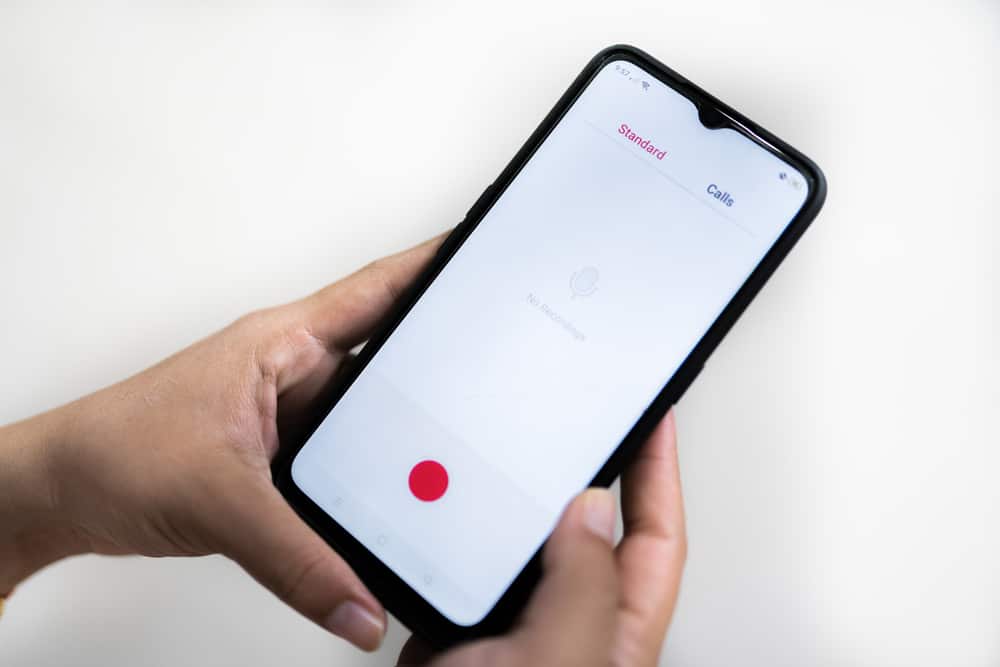 It is common for the frequent iPhone users to think that Apple has strict reservations for both the natives and outsiders to record phone calls. Professionals like journalists, researchers, people in business, and even students have to record phone calls to perform various activities in daily life. Be it an interview, lecture, or a call with a loved one.
Things get tricky while recording a phone call on iPhone. Apple has restrictions on third-party app developers to control the system settings and record calls. There is no point in raising a question against their Product Design Team for a company that generates billions of dollars in revenue.
However, there should be some way for iPhone users to record phone calls.
Dial the Desired Number from "Contacts" > Tap "Add Call" > Select Own Contact Number > Tap the green dial button > Click "Merge Calls" > Open "Voice Mail" after the call ends and listen to the Recorded Call.
This article discusses some free techniques for recording a call on an iPhone without an app.
How Do Call Recording Apps For iPhones Work?
The third-party call recording apps on iPhones work approximately the same way. Be clear that the iPhone also has call recording apps on App Store. But unlike Android users, these apps require an indirect route to record calls.
When recording a call on your phone, these apps set up a conference call whose members are You, the Caller, and the App Provider's Recording Center. The App provider records the whole session and provides you the recorded call on a monthly subscription.
Before going into the details of recording a call on an iPhone without an app, kindly take note that recording phone calls might be illegal in your region without the other party's permission. Please ask for the third party's consent before recording a call session on an iPhone.
How to Record a Call on an iPhone?
There are some prerequisites for recording calls on an iPhone without an app. Let's have a look:
You have an iPhone with an IOS 9.0 or later version operating system because earlier versions don't give access to transport recorded sessions from your voicemail.
Make sure that your voicemail memory is not complete.
Assure that recording is permissible by your regional laws as this is not available for all the providers.
Listed below are the methods for how to record a call on an iPhone without an app:
Method #1: Call Your Voicemail and Merge Calls
Before proceeding further, switch off the "Call Waiting" service on your phone to avoid any possible hindrance.
Dial the desired contact number from your phone list. Once the call goes on, select "Add Call" from your phone screen.
After selecting Add Call from your phone, your contact list pops up in front of you. Call yourself.
Click the green dial button for confirmation. It will add your voice box to the ongoing conference call.
Stay online and hear the voice mail greeting. Then, after the tone, the recording begins.
Select "Merge Calls", and the three calls merge. Your voice mail is recording the two.
Later you can access the recording just like other voice mail messages.
Go to the phone app and click "Voice Mail" to save the conversation. Tap on "Share" and save the session on your laptop or email.
Method #2: Employing Google Voice
You should also check out a free Google Voice account if you have not used it in the recent past. It provides a free phone number and a voice mail, including recording the conversations on your phone. Google Voice allows you to record phone calls and save them on your phone free of cost.
Follow these uncomplicated steps and enjoy how to record a phone call on an iPhone without an app:
Step #1: Set Up an Account
You have to set up a Google Voice account by using a Google account. For this purpose, open voice.google.com and log in to your Google account. Choose a Google Voice number.
Step #2: Install an App
Download the Google Voice app on an iPhone and establish the setup with your new Google Voice number, then go to the main page of the App.
Step #3: Open the Menu
Select the menu icon on the upper-left corner and open the "Settings" from the sidebar.
Step #4: Incoming Calls
Open the call log and turn on incoming calls.
Step #5: Start Recording the Call
Tap '4' on your iPhone keypad during the ongoing call to start the recording. An alert will inform all members that the recording has begun.
Step #6: Stop Recording the Call
To stop recording, press '4' again on your phone's keypad or hang up the phone. After you stop recording, the conversation saves in your Google Voice inbox.
For listening to the recorded conversations on the Google Voice app, just open the Menu on the top left of the screen and click "Recorded". Then choose the desired call in the list and play the recording.
Conclusion
You have gone through various ways to record a call on an iPhone without an app following this read. It is an easy process and can liberate hassle. However, keep a few things in mind before using these methods.
Make sure to have consent from the person whose call you are recording. The second thing is you should go through the rules and regulations of the judiciary system in the respective state if there are any legal issues related to recording the calls.
You can also share other methods of recording a call on an iPhone without an app in the comment section below that may be beneficial to our audience.
Frequently Asked Questions
How do you record a call on iPhone without an app for free?
One of the easiest ways to record incoming calls without any third-party app is by using Google Voice. Google Voice is a free VoIP calling service available in US and Canada.
Can I record a call on my iPhone without the other person's knowledge?
Recording phone conversations or a phone call with at least one of the parties to the discussion is allowed under Federal law. This law is called a 'one-party consent law. Under a one-party consent law, you can record phone conversations on your iPhone.