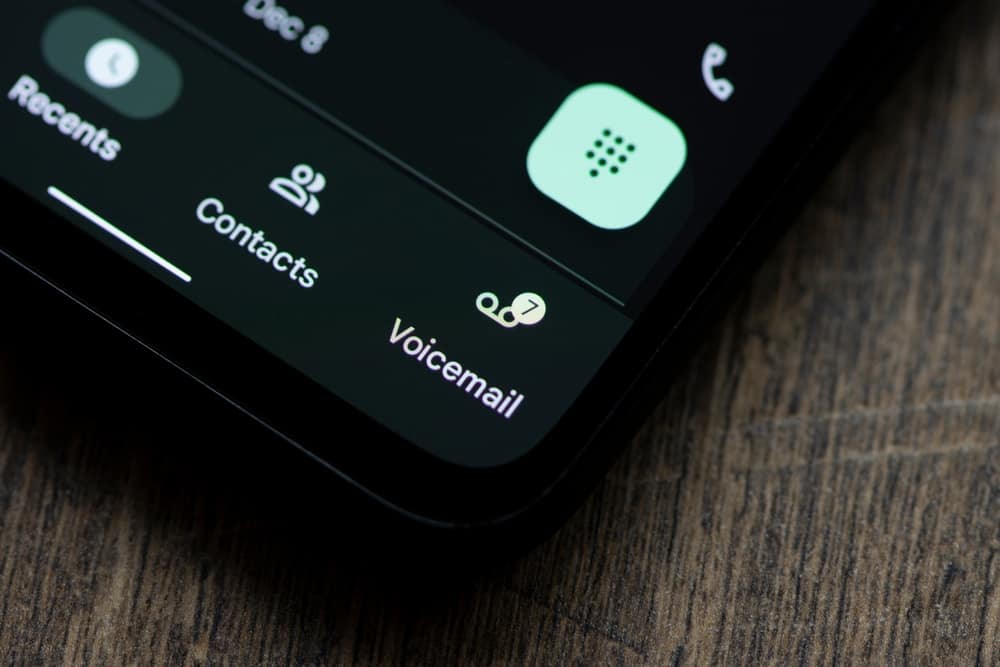 In today's corporate world, voicemail is a very useful tool. It's used to collect quick voice messages from a wide group of people. Most of the time, as an alternative to inbox messages or emails that are too inconvenient to read.
So, life happens, and you mistakenly delete your voicemails from your phone, putting you in an awkward predicament. You start to question if you'll ever be able to get them back. Yes, of course!
In this post, I've outlined three possible methods for recovering your lost voicemail on your own. It's as simple as pie. Even if you have no prior experience with technology, you can do it yourself.
All you have to do now is relax and trust that your problem will be handled here. And believe me when I say that this will just take you a minute of your time!
Method #1: Use the Voicemail App
Your voicemail app can save you the stress of worrying about where your deleted voicemails go. You may quickly retrieve your lost voicemails using the voicemail app by following these simple steps:
Open your Voicemail App.
Tap on "Menu", then select "Deleted Voicemails".
Long tap the voicemail you want to restore for 3 seconds to select/choose it.
Tap the "Save" option to recover it from the voicemail folder.
Method #2: Use Your Android Phone's 'Undo' Option
Another faster technique to retrieve lost voicemails on your Android is to use the Undo option. Follow these easy steps to use the undo feature:
Launch your Phone Call app.
Tap on the "Voicemail" option located at the bottom-right part of your screen.
Some Android models have a separate Voicemail app.
Then, select "Voicemail" from the list.
Tap on "Delete" to erase the voicemail, then quickly select "Undo" from the pop-up message below the screen.
You have to quickly click on Undo. Because once it disappears, you won't be able to recover the voicemail using this method again.
Method #3: Use a Third-Party App
A third-party app called Android Data Recovery Tool is one of the finest and most reliable ways to recover any deleted file from an Android phone. You can also use this app to restore deleted voicemail to your Android. This is the most popular app for retrieving deleted voicemails on Android, however, it's available for a fee.
Summary
In this post, I've outlined different methods for restoring deleted voicemails on Android phones. You may be so concerned about the erased voicemails that not retrieving them may lead you to be upset for the rest of the day. You've learned that retrieving them is feasible, but you're not sure how!
The three techniques to retrieve your deleted voicemails on your Android device are: Using the Voicemail app, Using the Undo Option, and Using Third-Party software. I hope you are able to fix your voicemail dilemma with these approaches.
Frequently Asked Questions
Why are my Voicemails not showing up?
For a variety of reasons, your voicemail may be delayed. Especially if you were receiving Voicemail messages and then suddenly stopped receiving them. Some of the things that may cause a delay in obtaining voicemail are listed below:
1) Data connection
2) Device Memory
3) Your service provider configuration on your phone
4) Third-Party apps
5) Your device OS (especially if you changed to a new device)
How Do I Fix Delayed Voicemail on My Android?
For you to fix the delay and be able to start receiving your voicemail as soon as possible, follow these simple steps:
1) Make sure you have enough internet connection signal.
2) Ensure you have a memory space of about 15% and above.
3) Enquire from your phone manufacturer guide if your device supports voicemail features.
4) Scan downloaded apps to trace if it doesn't cause conflict with the voicemail feature.