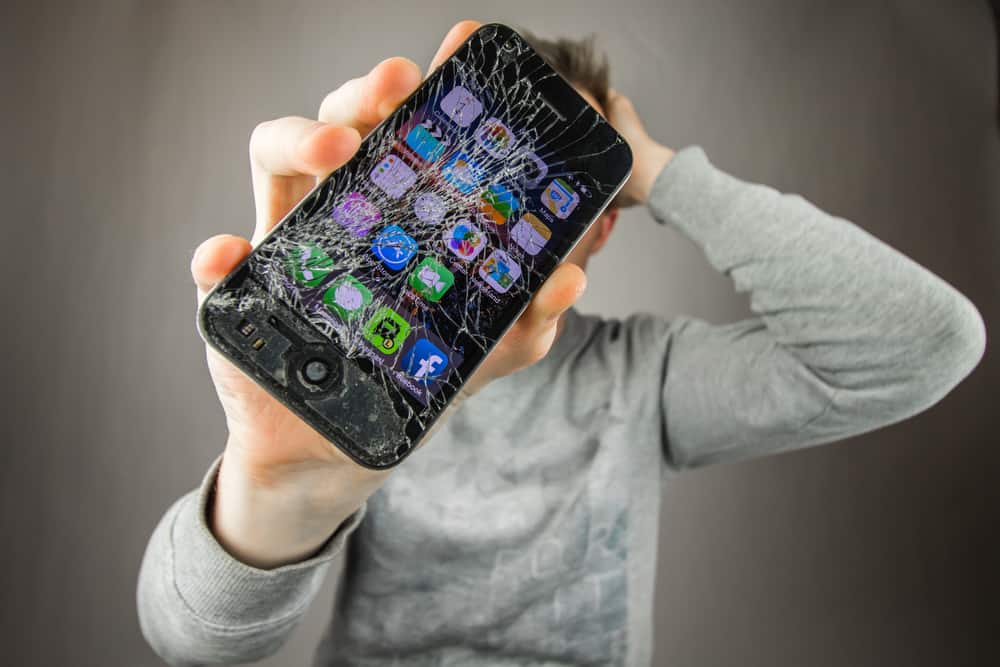 You're on your phone when you stumble and drop your phone. Or worse, you dropped it in the water! There's a black screen, and it won't turn on. Nothing's working anymore. You've got important things on that phone, including precious photos of family and friends. Maybe you take your phone to the Apple store, and the staff says that your photos can't be saved if your phone won't turn on.
This very thing happened to me. I was on vacation in Vietnam when I slipped on some wet steps and dropped my phone. Luckily, there was an Apple store nearby, and they knew some English – though I think they could tell what had happened because my screen was hanging off. I had to buy a new phone and was told my data was lost.
This is a lie. There are several easy ways to retrieve your lost photos!
There are several ways to get photos back off your broken iPhone with different difficulty levels depending on what other apps and programs you have on your phone. We will go from the easiest to the hardest in this article.
We will discuss four ways you can save your lost photos, including the most useful apps your phone might have that act as a good backup for all your important files.
Method #1: iCloud Backup
This is by far the easiest way of bringing back your photos. As long as your data is synced to iCloud, everything should automatically be backed up. Just sign in to your iCloud account on your computer.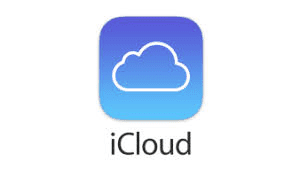 Then go to the photos icon, click on it and select all the photos you lost when your phone broke. Download the photos back to your phone or another device.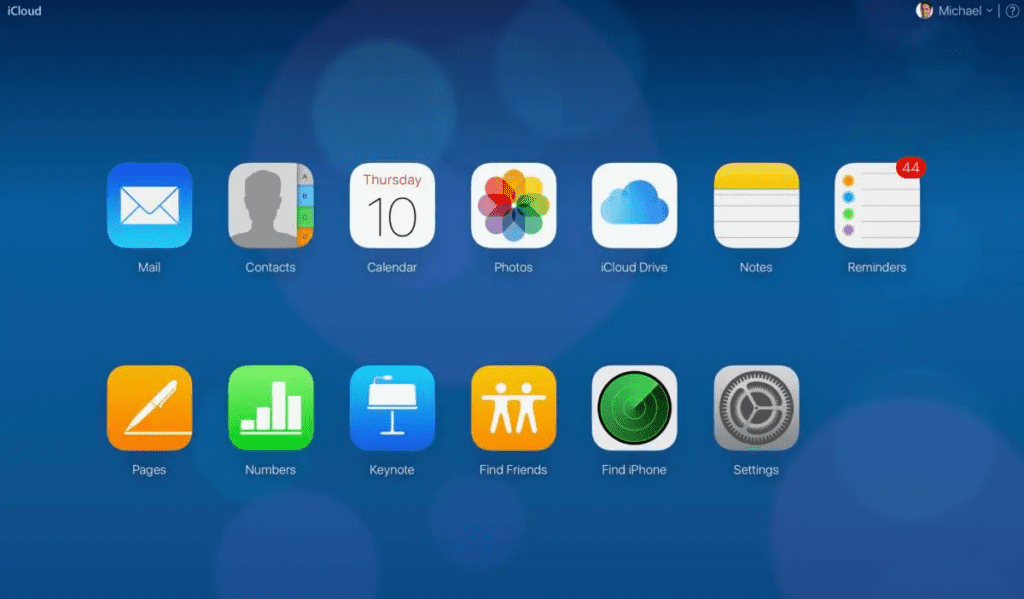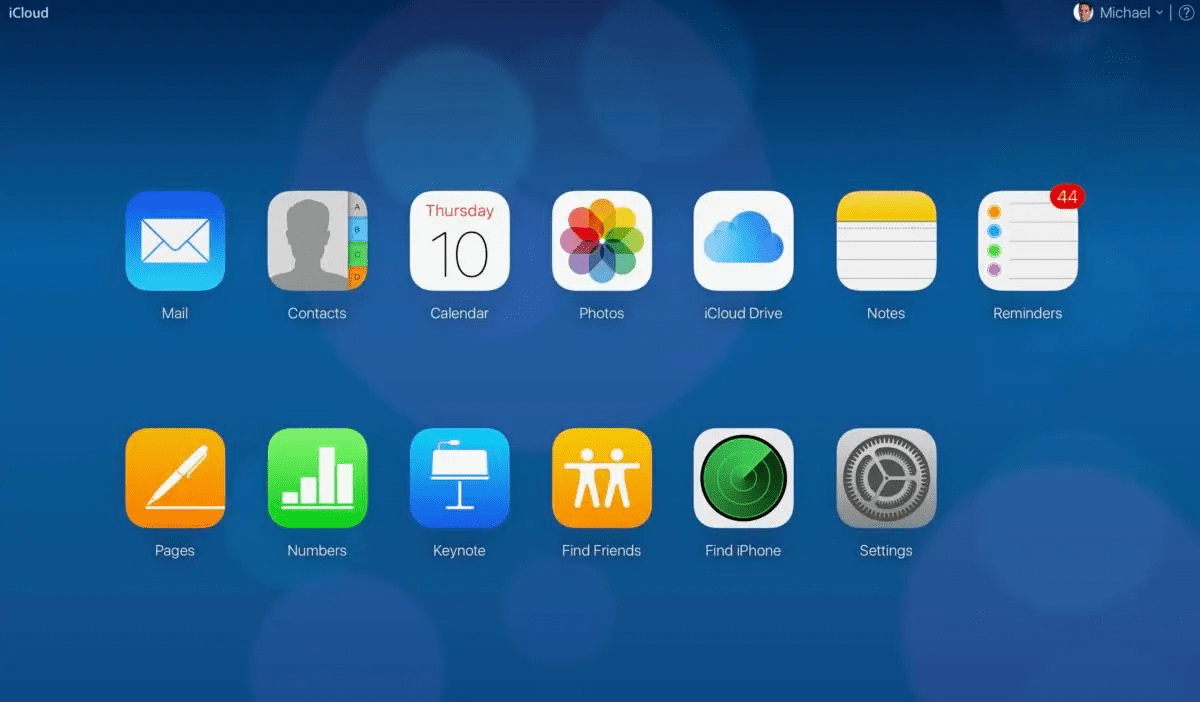 Method #2: Using iTunes Backup
The next easiest way to restore your photos is to use iTunes. You almost certainly have iTunes, so this might be the most reliable way to get your photos back.
First, connect your phone to your computer using a USB and launch iTunes. Choose your device's name from the panel on the left. Pick the most recent date that your phone was backed up, and then click "Restore Backup".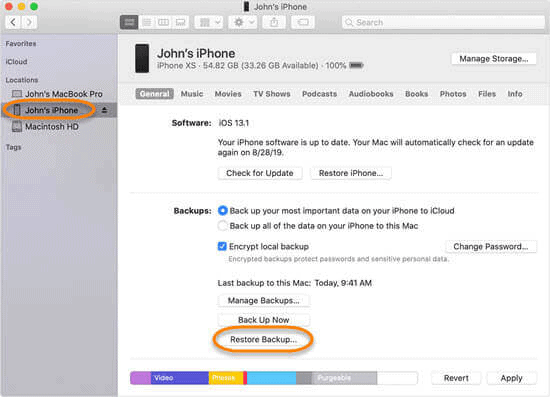 Method #3: Use Google Photos/Drive
This will only work if you have a Google account. Google Photos/Drive automatically uploads your photos to the cloud, so all you have to do is log into your Google account. Then download the photos you need to your computer, or leave them in the cloud, where you can access them from any device.
Method #4: Use the iMyFone D-Back Recovery Tool
If you don't have an auto-backup setup, you'll have to use a piece of third-party software to help you recover your data. One of the best is the iMyFone D-Back Recovery Tool. Download it here. It has a free and paid version, so you don't have to pay unless you want to. Even if you buy the paid version, they have a 30-day money-back guarantee.
Download and install iMyFone D-Back on your computer and select Smart Recovery Mode. Select "My device is reset, lost or broken". Then you will see four options:
Recover from iTunes Backup
Recover from iCloud Backup
Recover from iOS device
Fix iOS System
The first two have the same steps as our first two recovery methods, so you should use Method #1 or Method #2 before trying them here. You don't need the fourth option. You should select the third option.
Connect your iPhone to your computer and wait for iMyFone D-Back to find your phone. Click next, and you will be asked to select the data you want the tool to scan for. Select the photo item, then click scan.
After the scan is done, all the photos will be displayed. Select the ones you want to save and then click the recover button in the bottom right-hand corner. And voila! You have recovered your photos – and anything else you wanted to save.
Method #5: Use PhoneRescue for iOS
This is another third-party software tool that is easy to use. PhoneRescue for iOS. Again, it has a free and paid version, though PhoneRescue for iOS offers a 60-day money-back guarantee on the paid version.
The free version only lets you scan your device to see if your data can be saved. You have to buy the full version to recover your data. You also need to have iTunes downloaded.
Download and install the software onto your computer and connect your device using a USB. Choose "Restore from iOS" mode. Click the arrow in the bottom right to analyze your device. The default setting is to have all categories selected. Uncheck the data you don't want to save, and click "OK". 
After the scan is finished, you'll see a list of everything that was recovered. Check over all the recovered photos and see which ones you need. Check the boxes of the photos you want and then have the photos restored "To computer".
Conclusion
As you can see, regular backups of your data to iTunes, iCloud or another cloud-based service is the safest and easiest way to protect your phone in the case of accidents or loss. Always back up your photo regularly. 
If you don't back up your data, ensure you're willing to pay for the best software to recover your photos. Luckily, these pieces of software are very simple to use, so you will still have an easy time saving all your data.
Before Vietnam, I didn't have a single cloud service enabled on my phone. Luckily, I was still able to save all my data, but ever since my accident in Vietnam, I've always had iCloud on and backing up my data. Four years later, I haven't lost a single thing because of an accident.